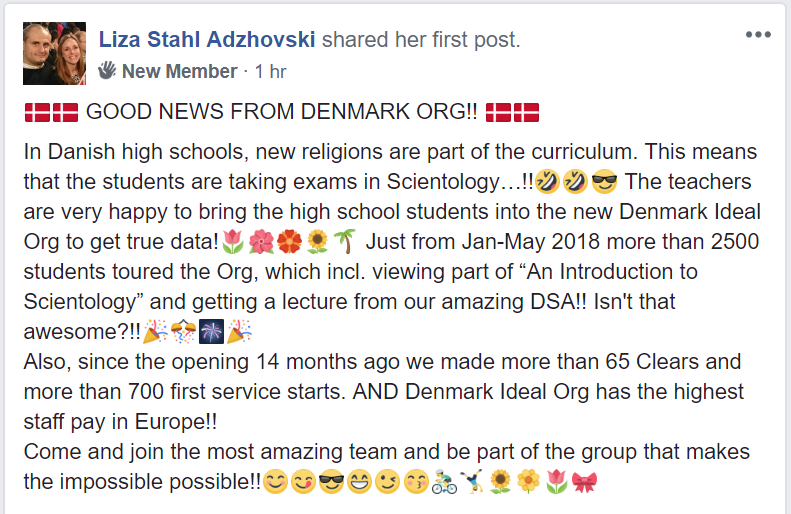 Something needs to be done about this.
Apparently Danish schools believe their children are going to be educated by hearing a lecture from the DSA and watching "An Introduction to Scientology"… This would be like "educating" children about child sex abuse by having them attend a briefing by a representative of NAMBLA.
If you are in Denmark, perhaps you can do something about this. Unless these kids are provided a balanced perspective with all the information, this may result in them being lured into scientology sometime in the future.
And while we are here, those stats are nothing to put exclamation points after…
Less than 5 Clears a month?
10 First Service starts per week?
Remember — this used to be TWO ORGS (DK Org and Copenhagen) that were combined into one.
They announce they are making the impossible possible. What this means remains a mystery when you consider there are 1200 new children born in Denmark every week…
So their net loss is 4795 additional new Non-Clears each month.