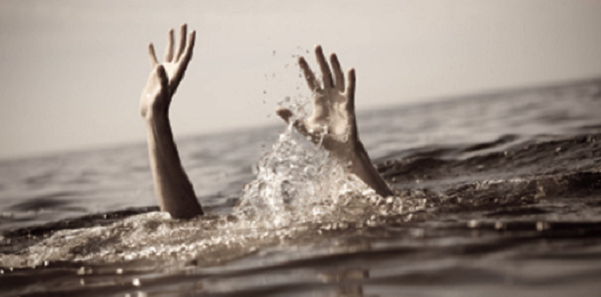 The desperation emanating from the "ideal org" in Auckland is palpable.
A bunch of Sea Org members have been dispatched on mission to try and get the org done, get their filing backlogs handled and recruit enough staff to have at least one person covering reception full time.
A measure of how desperate they are is who they are reaching out to try and recruit.
Perhaps the most notorious (and effective) critic of scientology in Australia is Paul Schofield.
A long time staff member, Paul was SSIV, Exec Status 1, Cl IV & KTL/LOC/Pro TRs C/S, Cl V/FPRD Auditor, Flag-trained Cram Off and an ordained Minister.
But that was before 20 or so TV appearances exposing the abuses of scientology, many print and radio spots, publicly protesting outside of Narconon Melbourne, Melbourne org and Dundas, court appearance against NN in The Land and Environment Court, etc etc. Not to mention testifying before the Australian Senate about scientology's tax exempt status: Testifying before the Australian Senate Hearing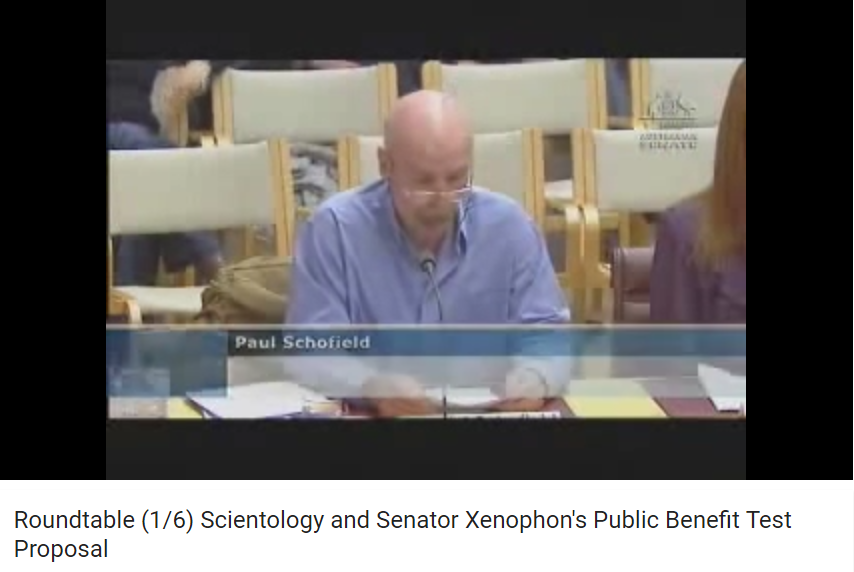 And here is a piece by Paul published on Jonny Jacobsen's blog: Paul's letter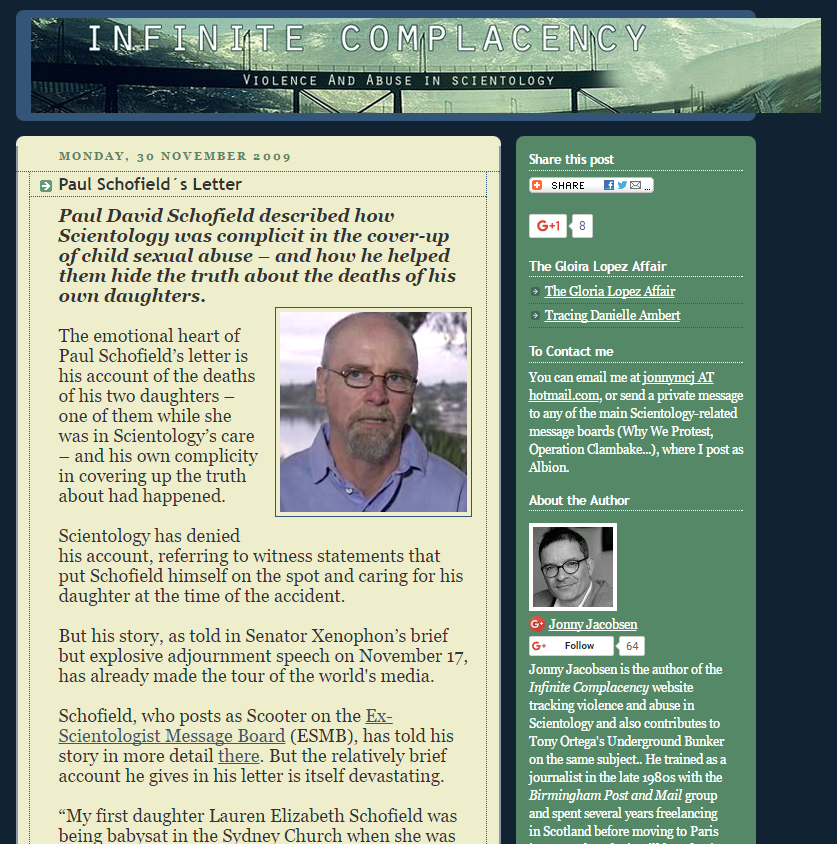 In Australia, Paul might quite rightly be declared "SP #1." I have given VERY short shrift to his accomplishments and just what a tenacious and persistent pain in the ass he has been for scientology.
So, it might come as a bit of a surprise to see the following 3 emails sent to Paul over the last week.
From: Clear ANZO
Date: Sun, Apr 10, 2016 at 8:14 PM
Subject: Hi PAUL, please fill out this rapid survey 
To: scooter@gmail.com
Hi PAUL,
 
We are upgrading our communication line to you on the New Zealand Ideal Org progress. Please fill out the following rapid survey:
What do you like most about the New Zealand emails?
Do you feel they are informative? How so?
Is there anything we can improve?
How many emails would you prefer to get per day?

Please send us back your answers right away.
Thank you very much for your help!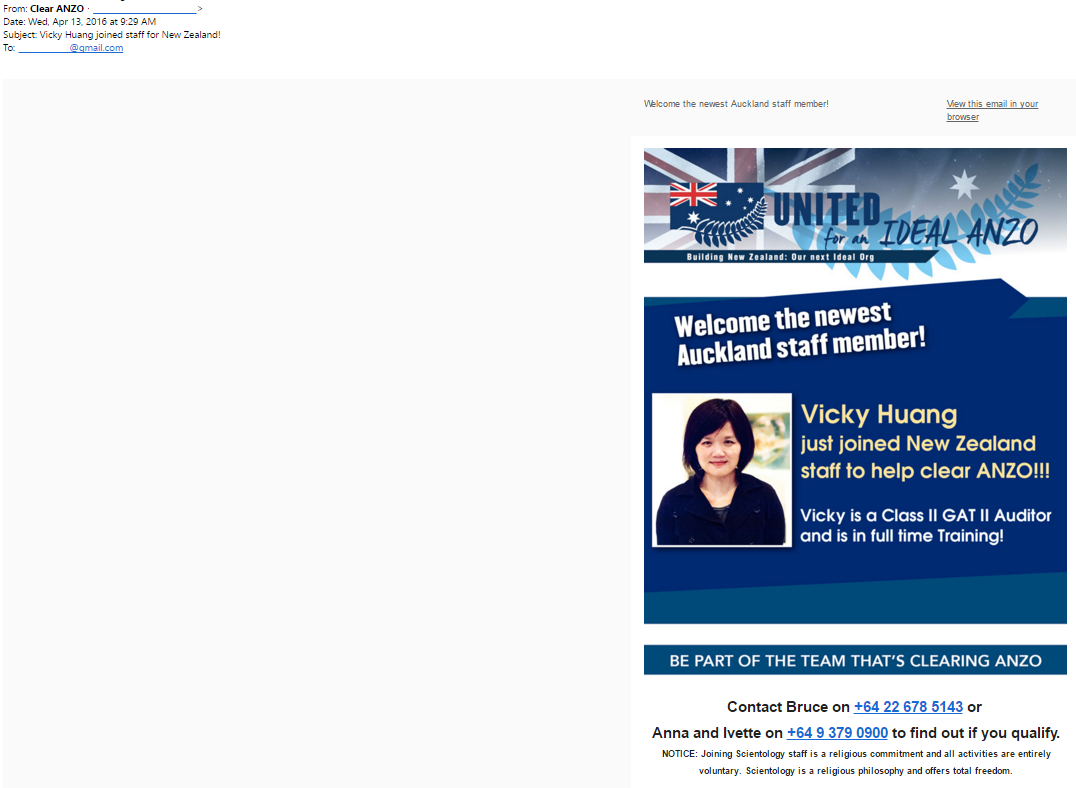 And then finally, this one:
From: Clear ANZO <@anzo.net.au>
Date: Thu, Apr 14, 2016 at 9:59 AM
Subject: One more quick survey!
To: scooter@gmail.com
Hi PAUL,
If you filled out our last survey, thank you very much! This is really appreciated.
Please also answer this fast 2-question survey:
1. Would you like any more information on the possibility of being a staff member in Auckland?
2. Do you know of anyone who would be interested in joining staff in Auckland?
Please send us back your answers.
Thank you very much for your help!
Auckland. Come into present time.