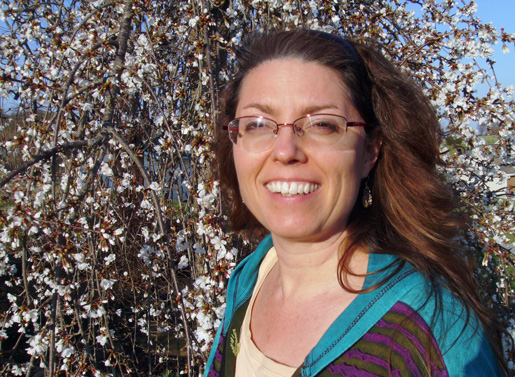 My name is Sydney Osborne. I got in Scientology at the Denver Org in 1989 and was on staff as a sup and Director of Training from 1990-2002. I was on Mace-Kingsley Family Center staff (Scn field group) from 2004-2008 starting in Div 2, and later becoming the OES. I've posted on this blog a few times as XclassVStaff.
I've known and worked with a lot of wonderful people in Scientology.
The Church of Scientology continues to deny practicing disconnection, states there is no pressure from the church, and that it's voluntary on the part of its parishioners.  I'd like to share my own recent experiences with this to illustrate the fallacy of this assertion.
On 19 Nov 2013, I received a letter in the mail from the FLB (Flag Land Base)  Justice Chief informing me I'd been declared (not an actual declare, mind you, just a letter telling me a declare had been issued). Enclosed was a copy of the A to E reference highlighting the points I'd been found "demonstrably guilty of."
Prior to this I received no Knowledge Reports, no summons by Ethics, no notice of a Committee of Evidence being held. In short, no communication whatsoever from the Church of Scientology. Incidentally, this violates the church's own jurisprudence policies.
My significant other and I live in Tennessee, and planned to visit Denver over Thanksgiving and see friends who are still in the church.
On 21 Nov, I learned from some Denver friends that the local DSA's office was calling public informing them I'd been declared and thus they needed to disconnect from me. I'd been in contact with some friends I hadn't seen in years. They'd invited us to stay with them a few nights in Denver and we were all eagerly anticipating some quality friend time. But now that I'd been declared, our friends had no choice but to take back their invitation. They have family in the church, some on staff, and were worried about ethics repercussions, including family disconnecting from them if they visited with us.
Several friends expressed their own disagreements with the church, but said due to how entrenched the church is with their lives and their businesses they would have to disconnect from me. A few said they would have to un-friend me publicly, but that they would still be my friend as long as the church didn't know about it. And fewer still said they would remain my friend and not allow the church to dictate to them about it. 
I understand where they are coming from. I remember being in their shoes,  when I also disconnected from people I cared about. And when I did it, I thought it was the right thing to do, or at least the lesser evil.
It was no secret I had disagreements with church management over the last many years. I voiced these things in KR's, crams and vocally in the church. I tried to keep it on "correct" church lines. But it became clear that the outpoints I saw were only growing and not being fixed. I decided to maintain two separate FB accounts – one with Scientologists active in the church and one with all of my other friends, including many ex-Scientologists or Indies. I did this, not only for me, but for my Scn friends. I didn't want to give them the problem of having to disconnect from me. And despite my disagreements, I didn't want to lose touch with so many people I cared about, some for twenty plus years. So I had been sort of keeping a toe dipped in church waters.
During my staff tenure from 1990-2002, I was a course supervisor and Dir Training. I loved being a supervisor. Along with many of my fellow staff, I set aside my first and second dynamics and dedicated myself to helping people go up the Bridge and to achieving the Aims of Scientology .  I often worked a full full time schedule, meaning 7 days a week, for the full hours the org was open – M-F  9am to 11pm or later, and on weekends 9:30am to 6:30pm or later. Training students was a labor of love for me, and in some ways my students were like the children I would never have. Since none of the rest of my family were in Scientology, my students and fellow staff were my family. Obviously, I didn't want  to be disconnected from them. So I've mostly laid low publicly about my disagreements, posting only a few times on this forum anonymously. Until  now. (Here's looking at you Justice Chief FLB :} )
Over the next few weeks as word of my declare spread, more and more of my Scn family disconnected. All of this without ever knowing what I had allegedly been found guilty of. I still don't know. Most of these simply un-friended me on FB with no communication at all.  I rarely used my Scn FB account, so I can't tell you exactly how many Scn friends I had before the un-friending began, but it was in the 150-170 range. As soon as I realized I'd been declared I went on FB and saw I'd been un-friended by many already.
This is from 20 Nov where you can see I had 125 FB friends:

A few days later, I installed a plug-in called who-deleted-me to track my friend attrition. Here are some screenshots so you can see the downward trend of friends in my Scn account.
This shows 22 Nov through 22 Dec:
And 18 Dec through 17 Jan.
Since then, it's been flatlined at 73. However, I suspect that will change after this post. 🙂
Here are some comments received from friends who did give some communication after my declare and then disconnected:
 "So I probably have to Un friend you on Facebook. But I don't mean it"
"I guess I gotta say goodbye Syd…."
"I love you-"
"You understand that this will be the last comm I send to you at this point. I'd love to hear from you again whenever you get back in the group."
"I am not going to call and at this point this will, with much sadness, be my last comm with you until such time as things resolve to the point where we can be in comm again."
"I suggest you handle any ARC breaks you may have or clear any MUs you may have or get your OWs written up."
"And if at any time the declare is rescinded, if you are  not too ARCX with me for not staying in touch, please do then get back in touch with me."
"I will sadly have to unfriend u on stupid fb."
Never have I felt so fortunate none of my family are church members and that my business is not dependent upon Scientologists. Thankfully, my communication with my family is now better than it has been in decades. I actually have time now to spend with them.
My loss of friends is not new or different. The disconnection I experienced mirrors countless others'. This part of my story is mild compared to many.
The Church of Scientology does enforce a disconnection policy between its parishioners and anyone they deem unfit to be a member. A sad state of affairs coming from a group that claims to be a religion. From a group that touts itself a defender of Human Rights.
The only choice a parishioner has when a friend or family member is declared a suppressive person is to disconnect or be named a suppressive person themselves, in which case they would suffer the same fate. Let me be clear here.  I spoke with several Scn friends about this, sometimes both of us in tears because they didn't want to disconnect but had to in order to maintain their good standing with the church. This is the hand of the church enforcing its will and driving a wedge between people who care about one another, not a decision truly left up to the parishioner. This practice failed miserably for Catholicism and is demonstrably failing for Scientology.
I'm happy to communicate with anyone about this. Anyone who wants can mail me at sydney.osborne@protonmail.com