Leah and I were very happy to welcome Mary Kahn to the podcast this week.
Hers was one of the most compelling episodes on The Aftermath – telling the story of her breaking away from scientology after completing OT VIII and the fallout with her family. The airing on Netflix has put her in the spotlight once again.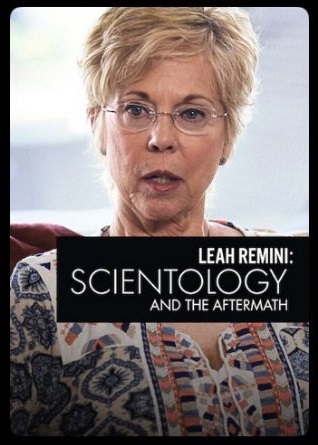 We went into further detail about her story and covered some other topics I am sure everyone will find fascinating. I will include a link to the episode as soon as it is available.
We mention a few items I am including here.
First, the reporting about Hy Levy in the Tampa Bay Times. Hy was one of the leading fundraisers at Flag. If you have not read this article before, it is an absolute must read for insight into the reality of the high pressure sales machine at Flag.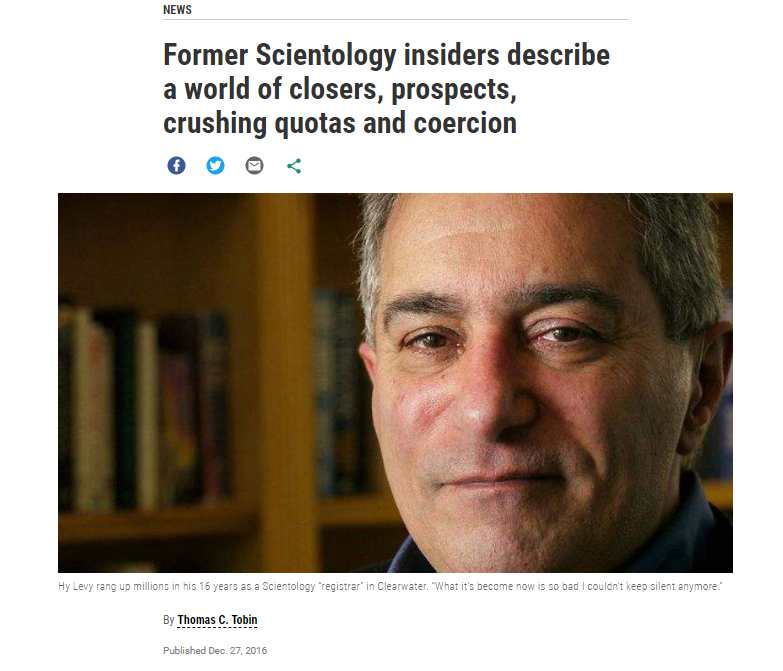 We also talk about what OT 7 is. Tony Ortega ran an excellent series on his blog describing all the levels of the scientology Bridge. Former senior technical supervisor Bruce Hines (who also appeared on The Aftermath) covered OT 7 (Solo NOTs), you can read his description here.
Leah also mentions the quote from Hubbard's Dianetics about the 7 year old girl receiving a passionate kiss: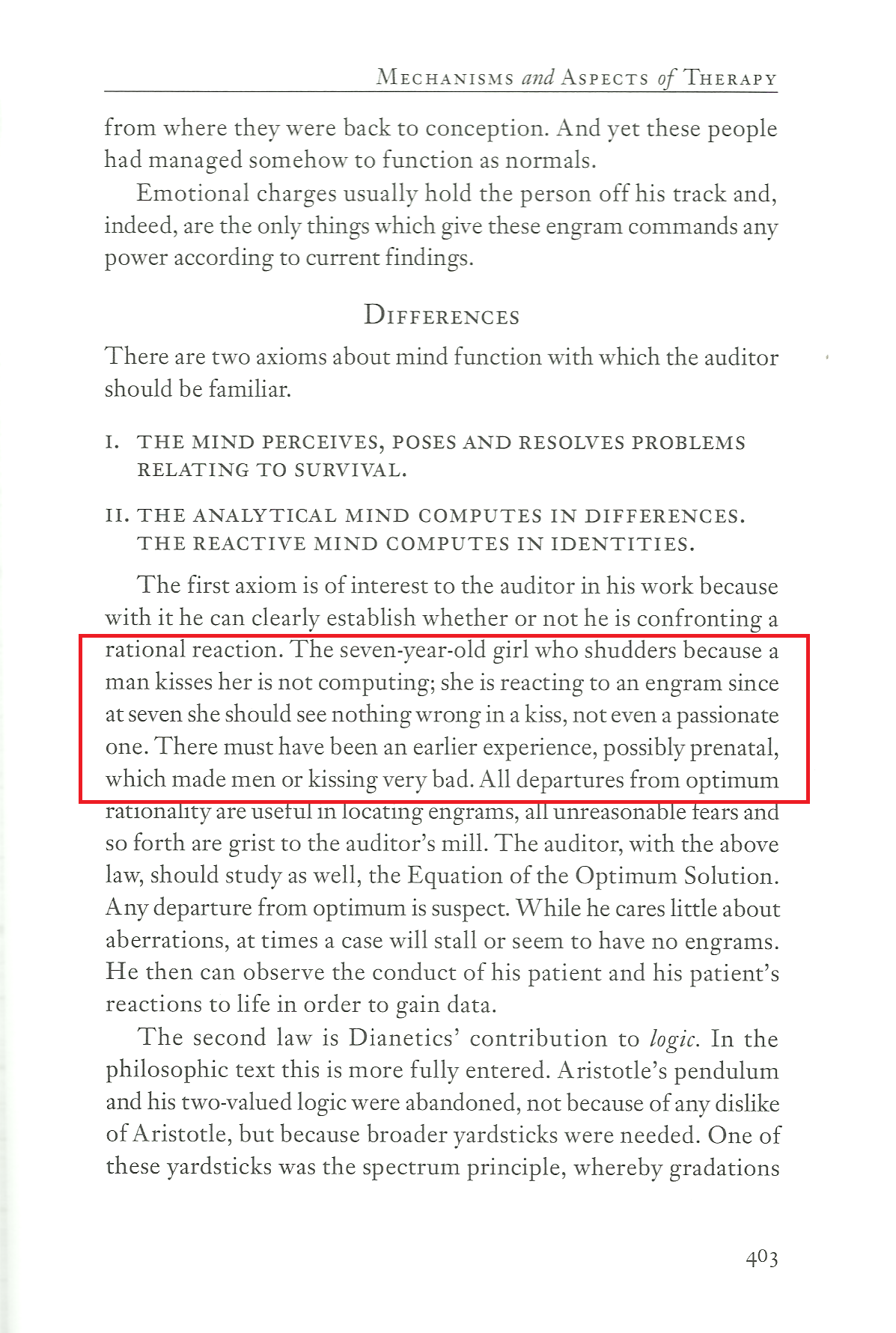 We also talk about "Implant Stations" and the "Between Lives Area."
This is the definition of implant in Hubbard's own words from the scientology tech dictionary:
IMPLANT, 1. a painful and forceful means of overwhelming a being with artificial purpose or false concepts in a malicious attempt to control and suppress him. (Aud 71 ASHO) 2 . an electronic means of overwhelming the thetan with a significance. (HCOB 8 May 63) 3 . an unwilling and unknowing receipt of a thought. An intentional installation of fixed ideas, contrasurvival to the thetan. (SH Spec 83, 6612C06)
And then here is some crazy shit from Hubbard — this is NOT science fiction writing. It IS considered part of the "technology" of scientology.
First, from his book History of Man: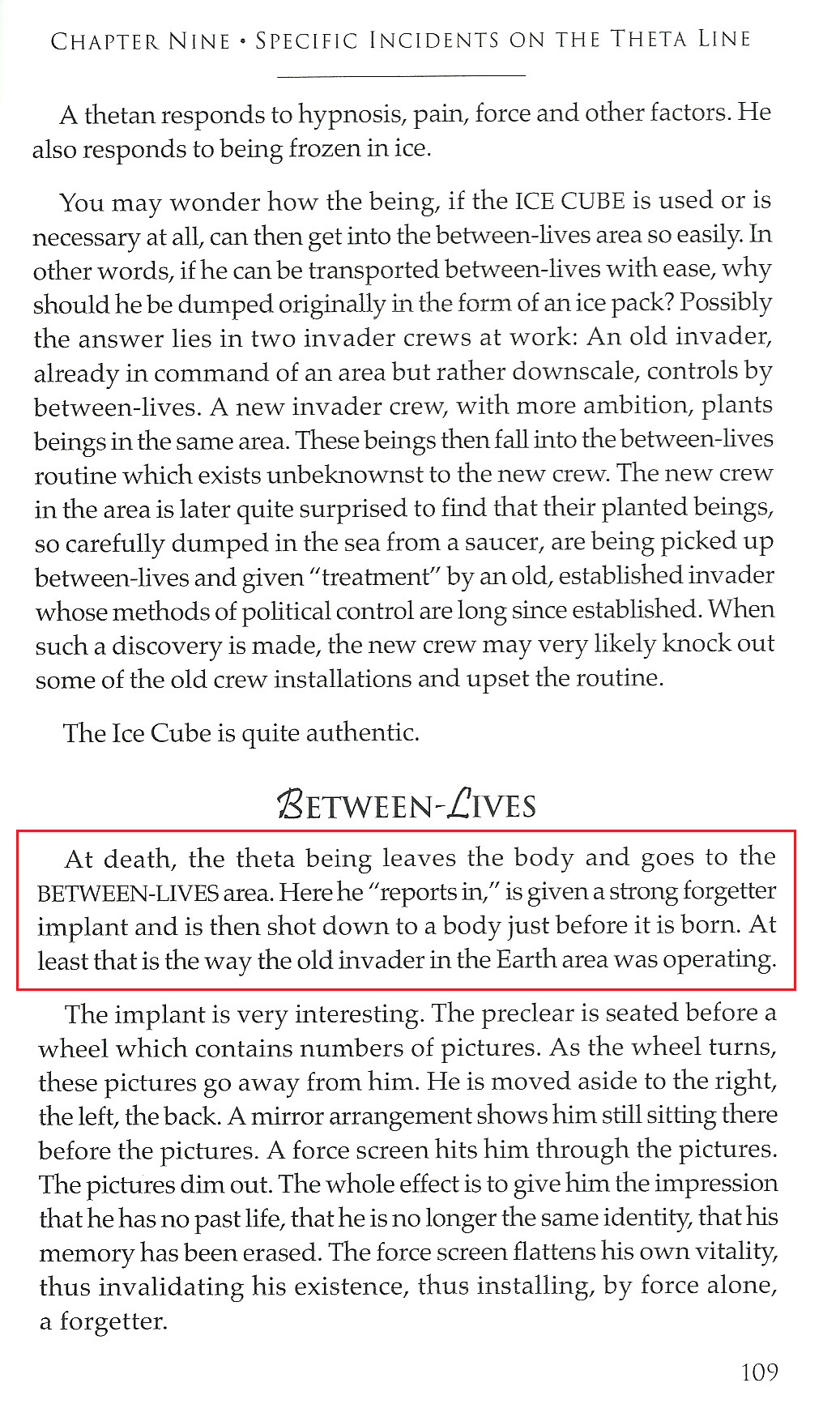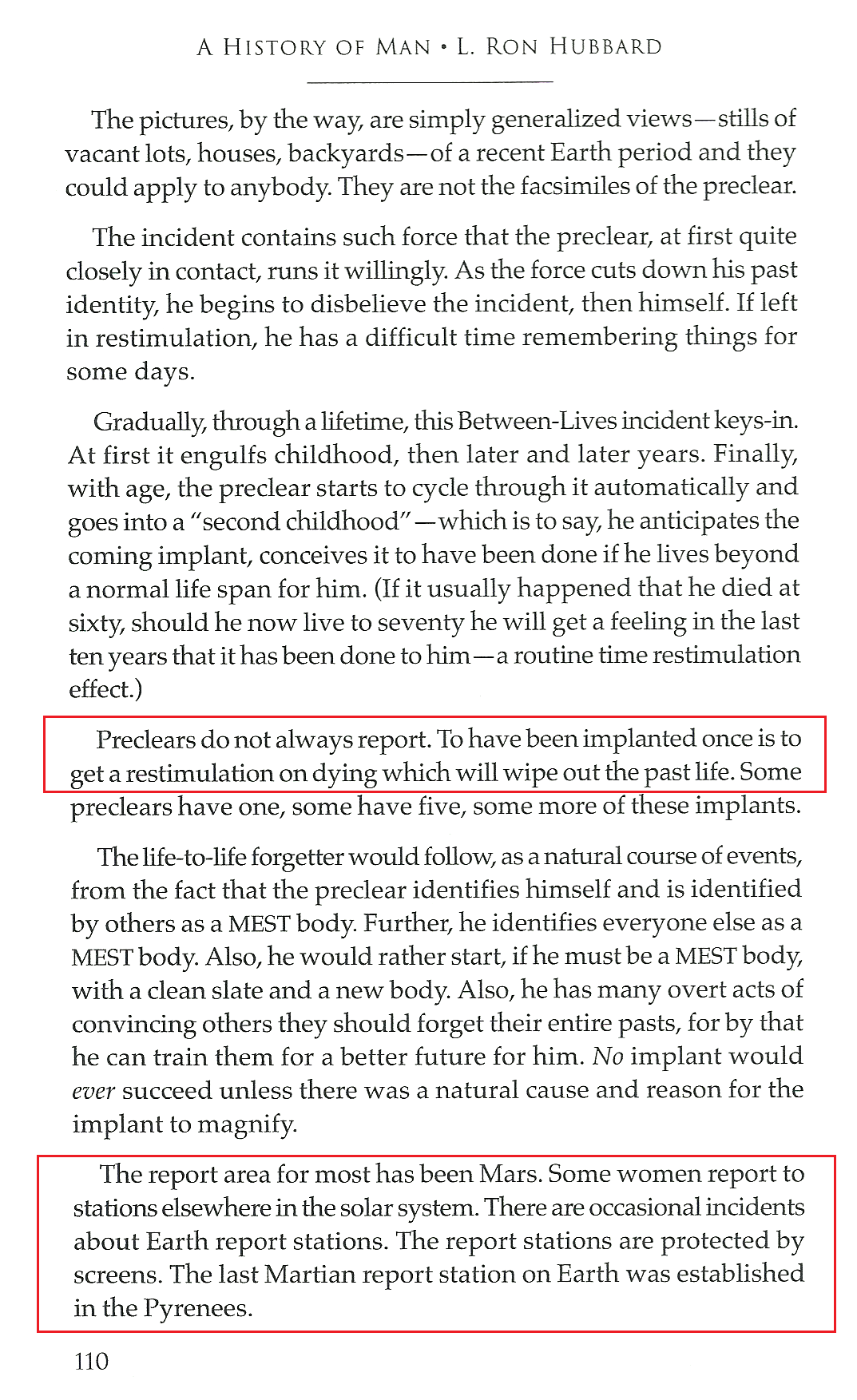 And an HCO "Bulletin" from 1963 that describes why these are called implant "stations"… There is an enormous amount of Hubbard jargon in here, sorry, for the sake of brevity I omitted pages of this issue that contain nothing relevant but are every bit as bizarre as what you read here. This is later "tech."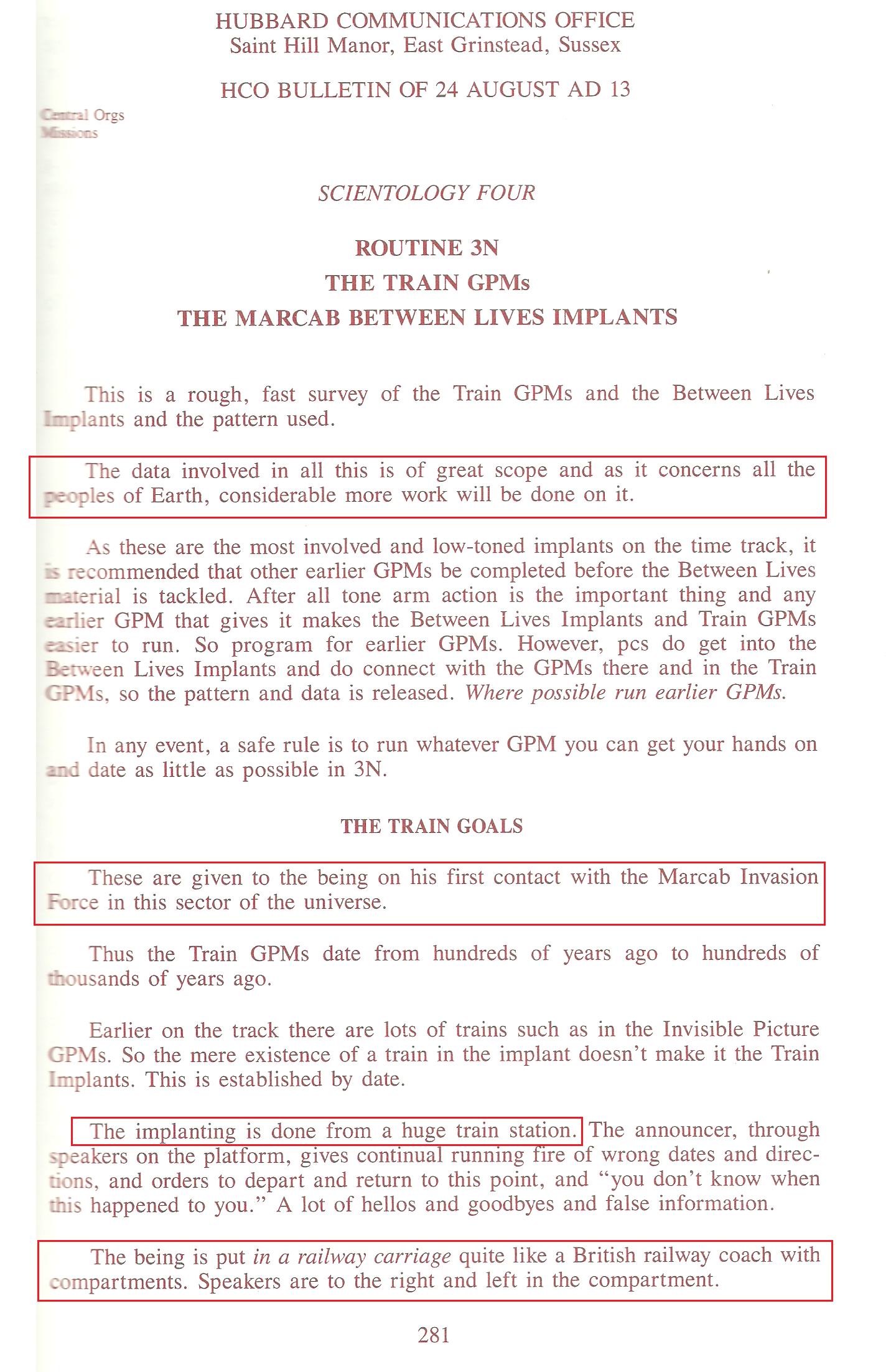 And a couple of references concerning psychiatry being the cause of all evil on earth that I laid out in an earlier post here.