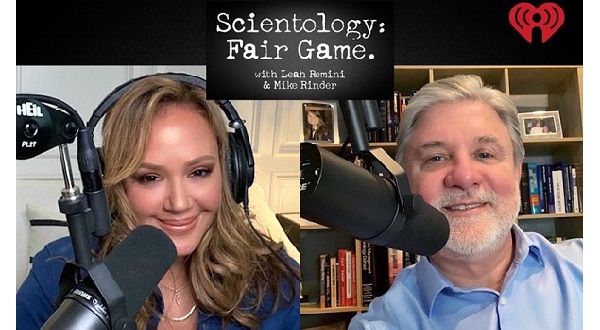 This week is another episode answering listener questions. We cover a range of topics and below are related documents.
The first is that scientology paid the IRS $12.5 million as part of the settlement which resulted in tax exemption.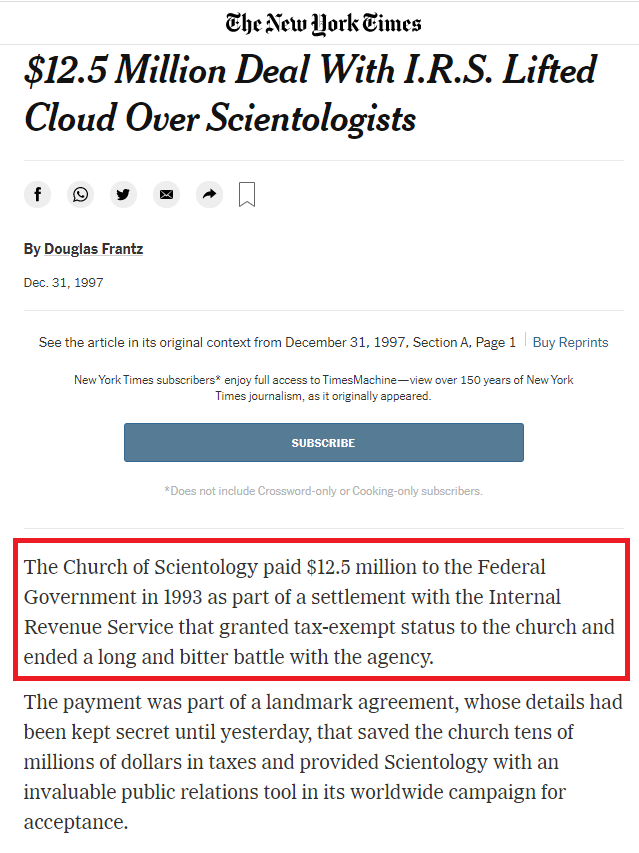 At the event announcing the exemption, Miscavige said the bill to the IRS was $1 billion: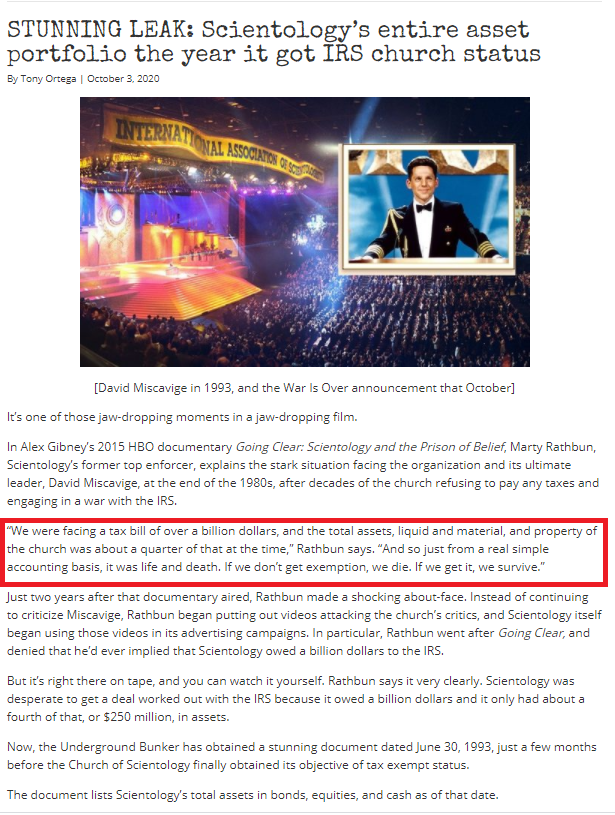 This is a fairly comprehensive summary of the story of  the IRS and Scn on Wikipedia: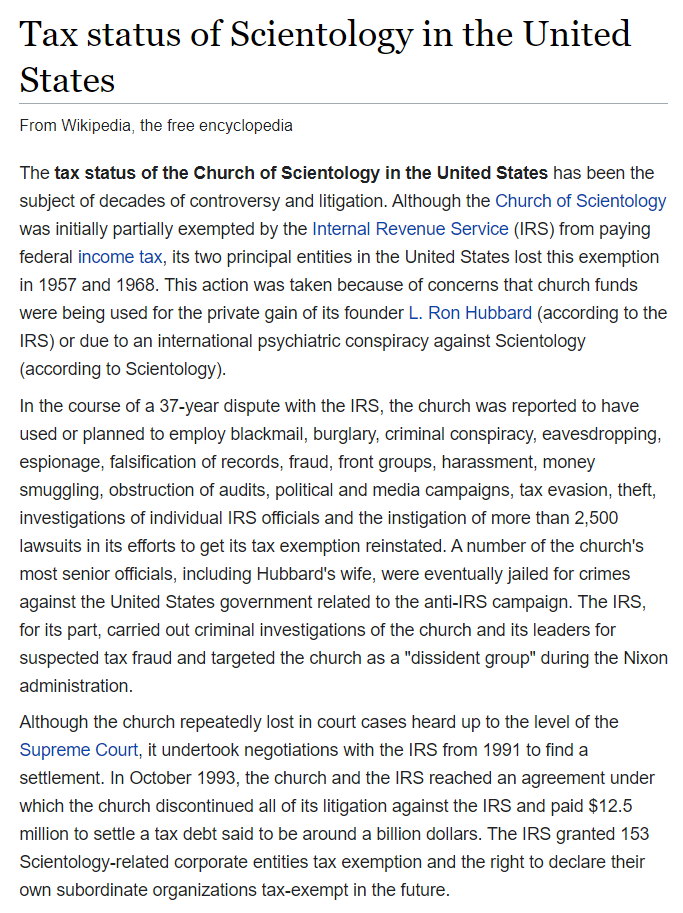 How to find your US Representative: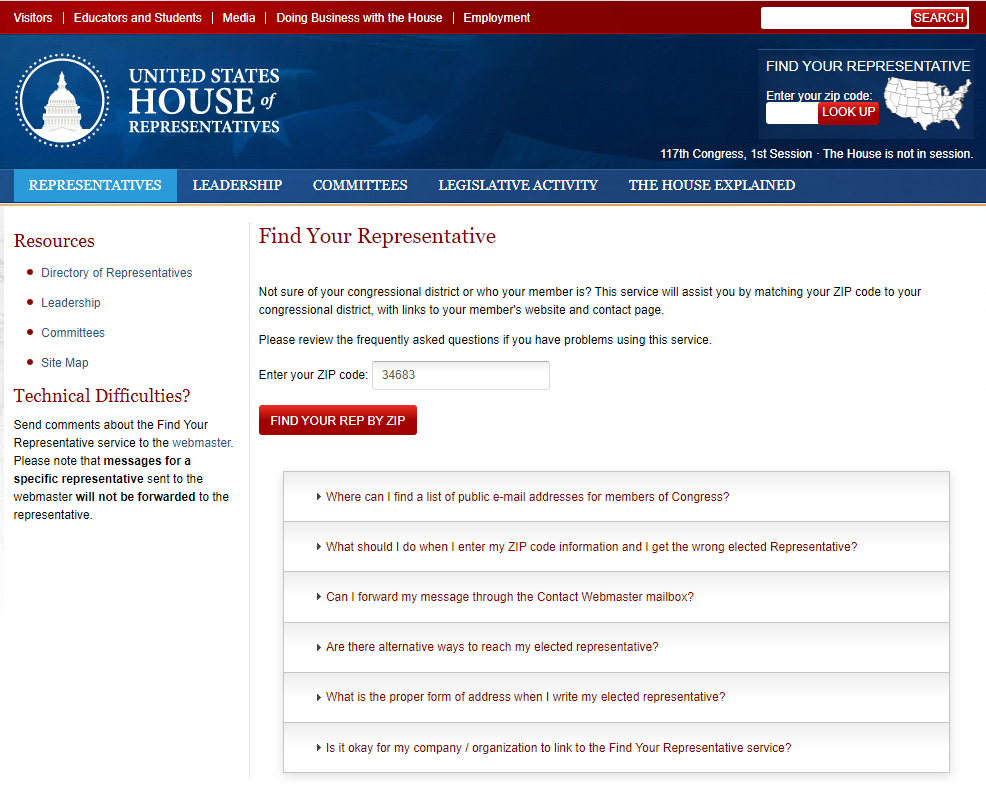 and US Senator: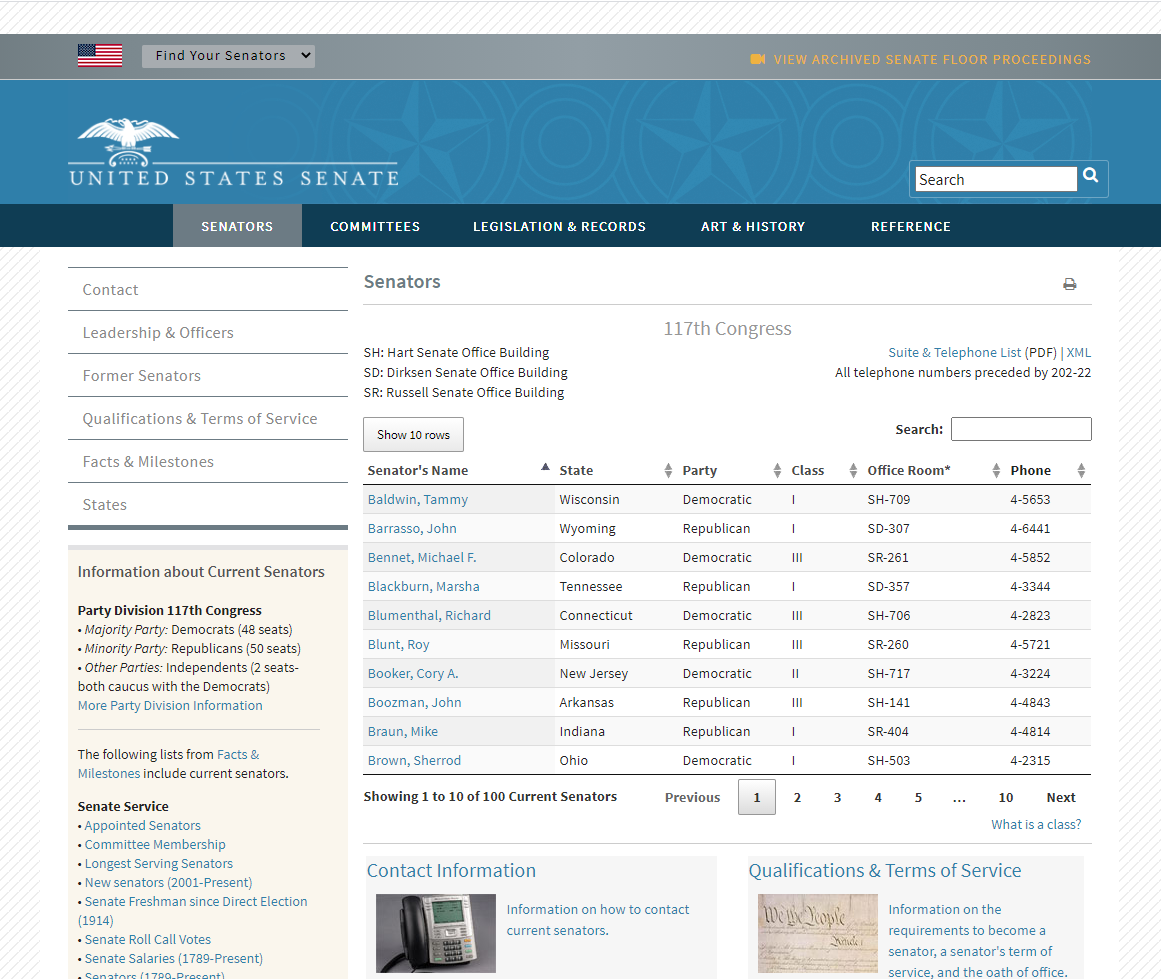 And here are some twitter and internet  addresses for the IRS and others:
IRS Criminal Investigation Twitter: @IRS_CI
How to report a tax violation to the IRS: https://www.irs.gov/newsroom/procedure-unveiled-for-reporting-violations-of-the-tax-law-making-reward-claims
The Justice Department Twitter: @TheJusticeDept
Contact the Justice Dept: https://www.justice.gov/contact-us
The FBI Twitter: @FBI
Report to the FBI: https://tips.fbi.gov/
In this episode of The Aftermath (Season 3 Episode 5 Where's Shelly?) you will see the Talon security people at the Arrowhead CST facility where Shelly Miscavige was sent (it's around the 40 minute mark).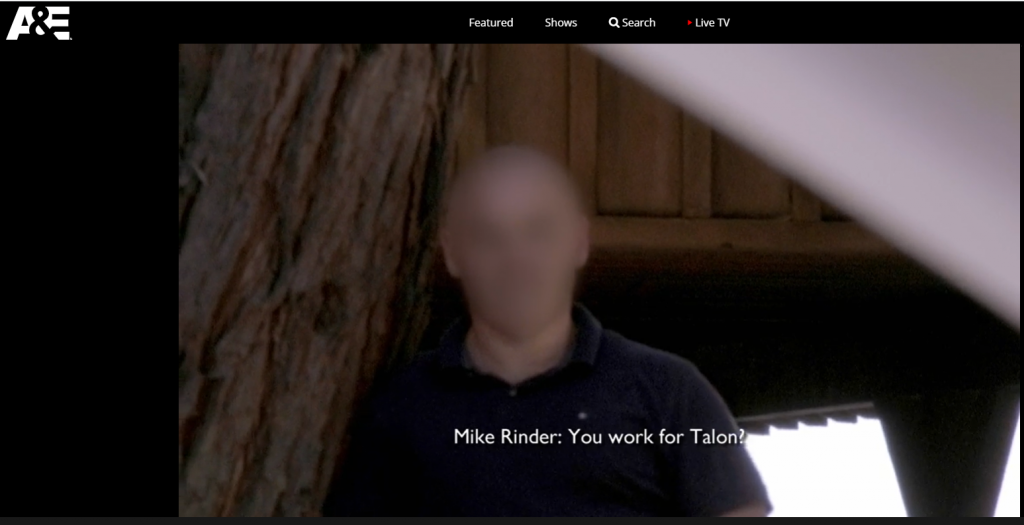 Here are some shots of Sea Org Security Force members who patrol the main bases of scientology:
Here are a couple of Hubbard Flag Orders describing how Sea Org members are expected to do any job, whether trained for it or not:
The Sea Org "Contract":
A recent article on Tony Ortega's blog showing the current Scientology Staff contract as a "volunteer" and the information they want from every individual: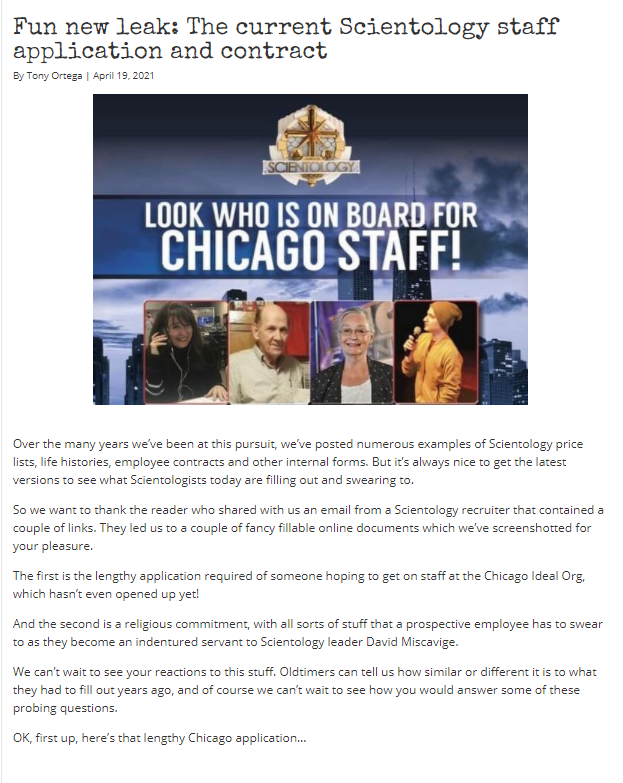 What is  Freeloader debt? This is the definition from the official scientology dictionary.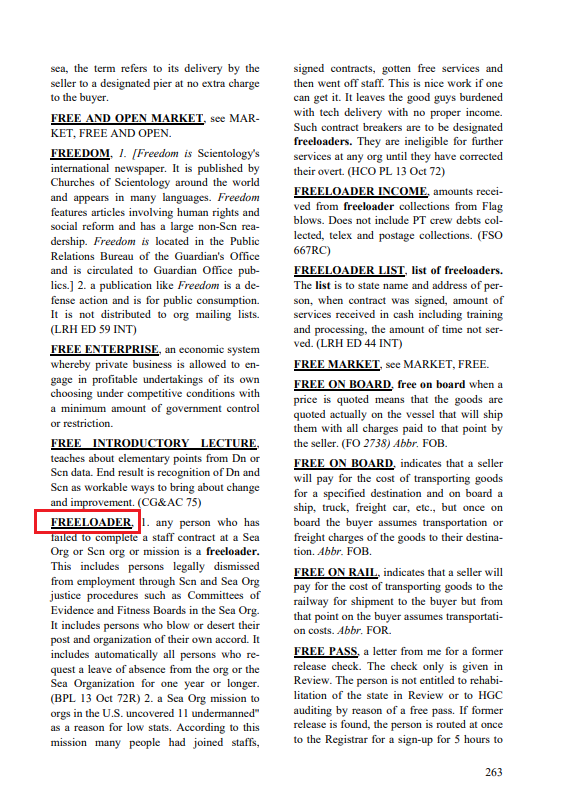 A Freeloader debt is not legally collectible. The coercion used to persuade people to pay is that until the "debt" is paid off, you are not "in good standing" and thus cannot enter a scientology org or fraternize with scientologists (including family).
Leah Deaths and Suicides article on my blog