This week, it IS Roberta Blevins. Sorry for the error in thinking it was her episode last week.
We spoke with Roberta Blevins, a former member of a Multi-Level-Marketing (MLM) scam known as LuLaRoe. The similarities between MLM's and cults are legion. Peer pressure. Information control. Even Fair Game tactics. Roberta discusses her experiences and her work today as a whistleblower against what she calls "Commercial Cults." Her story gives an insight into this world and she is an engaging voice warning others not to get trapped as she was.
Roberta was featured in the Amazon Prime doc LuLaRich.

Steve Hassan's BITE Model — the acronym stands for Behavior, Information, Though and Emotional control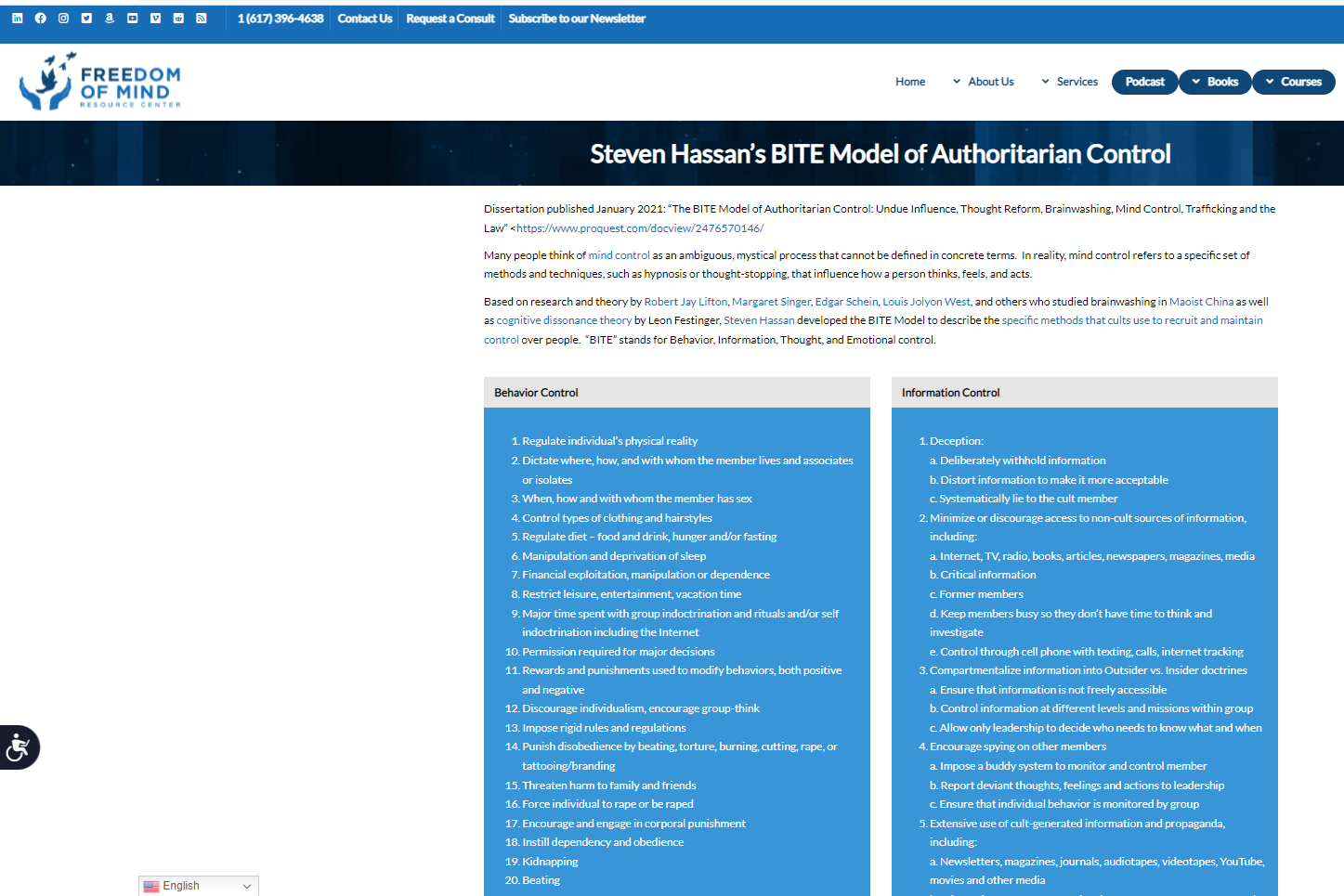 Roberta's TikTok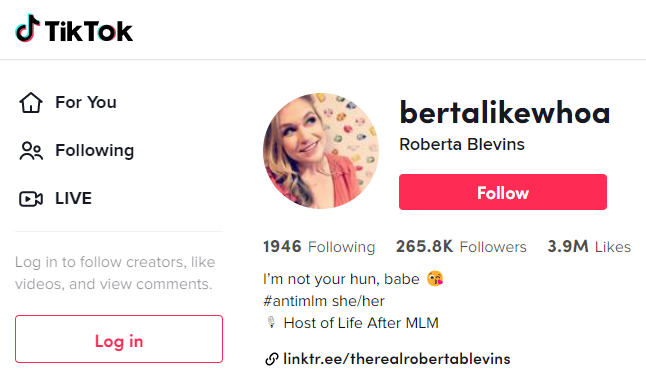 Roberta's Instagram account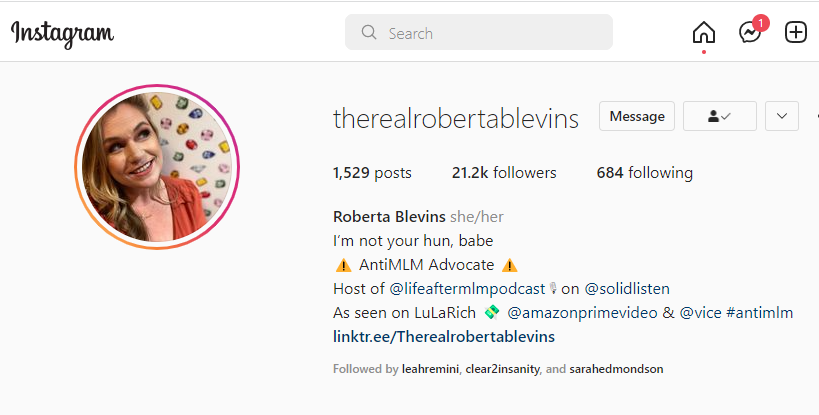 Roberta's Life After MLM podcast on Instagram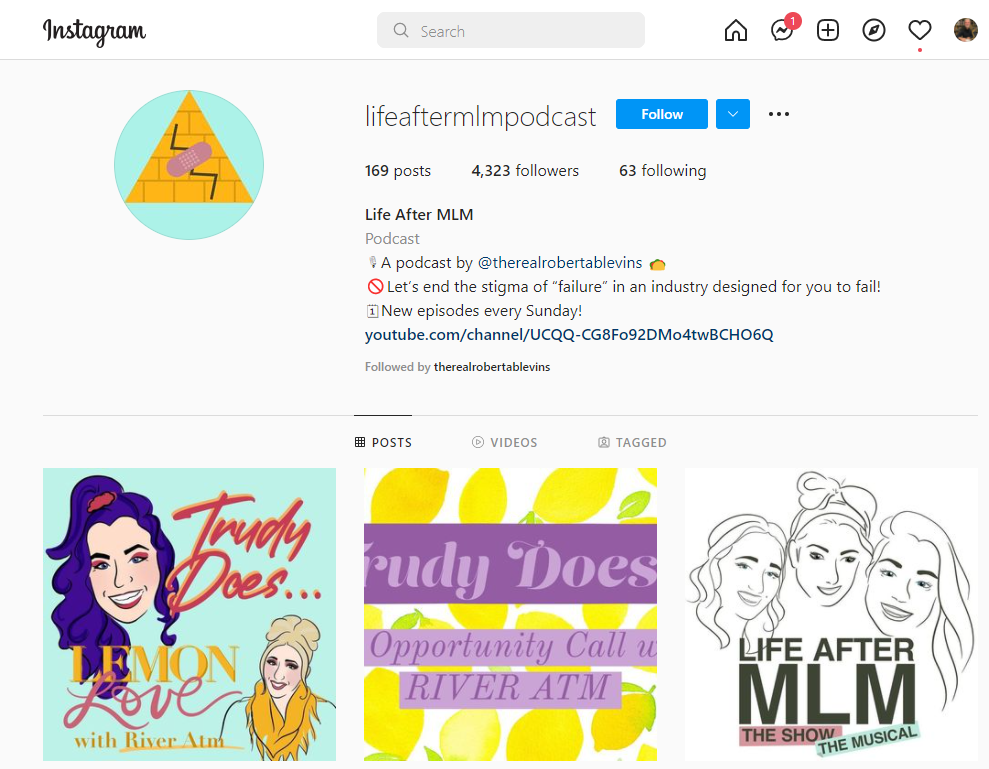 The Life After MLM YouTube page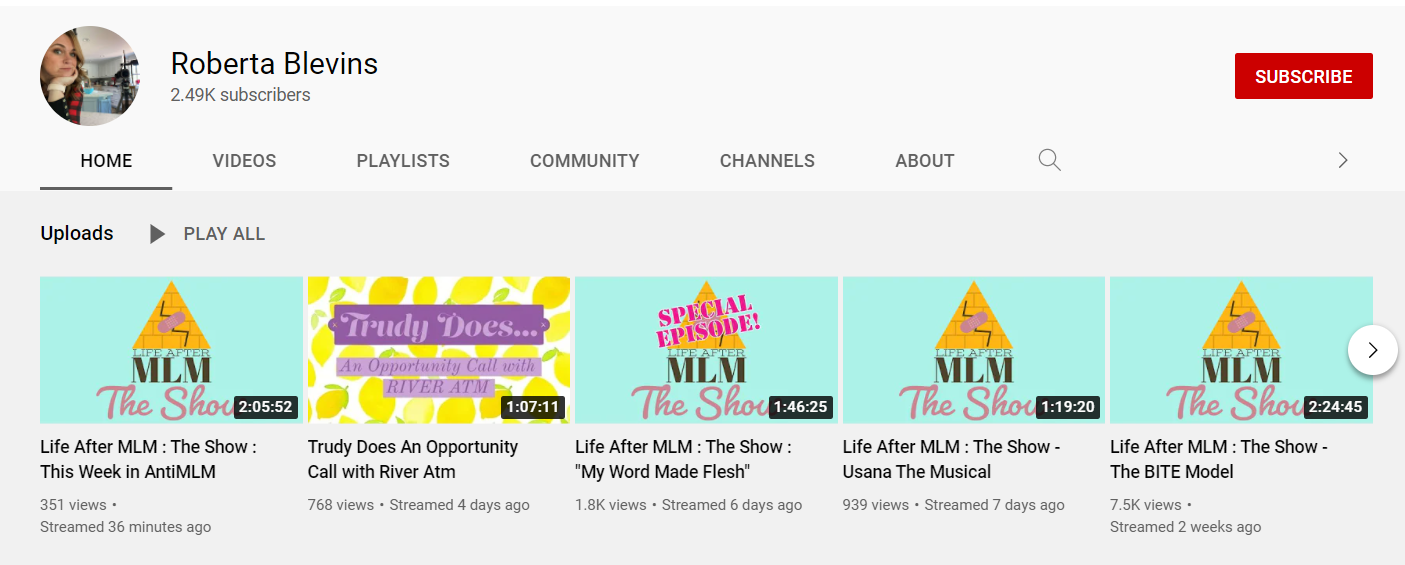 Roberta's website:  RobertaBlevins.com