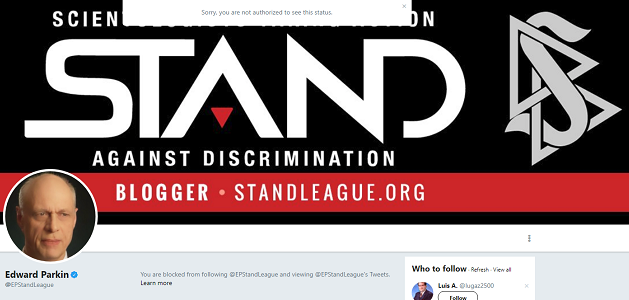 Someone recently pointed out some of the letters that are on the STAAD website complaining that The Aftermath might cost scientologists jobs.
Among the strange things they accuse us of, this has got to be one of the weirdest.
First, we have never asked anyone not to hire scientologists for any reason nor have we given anyone a reason not to do so.
But more importantly, scientology knows very well that hiring or firing based on religious belief is clear-cut discrimination that is delineated in Federal Law. Scientology knows this especially because various WISE members have faced lawsuits because they have insisted employees study scientology as a condition of employment.
It is an unfortunate by-product of scientology-think to believe that others would view someone as automatically bad because they believed in scientology — because scientology believes people who no longer believe in scientology are automatically bad and should be destroyed.
Here is the letter on their website.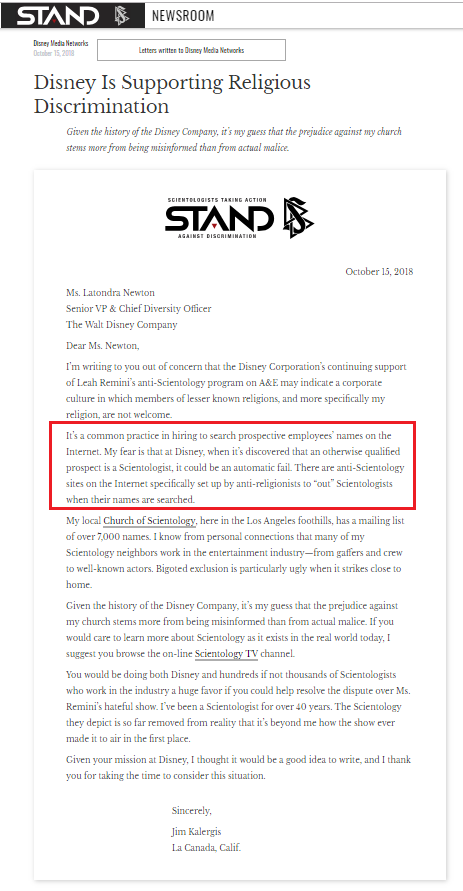 But hold on — what's this?
Fast Eddie telling Disney they should "cut off their support" of me? Isn't that just what STAAD is railing against above?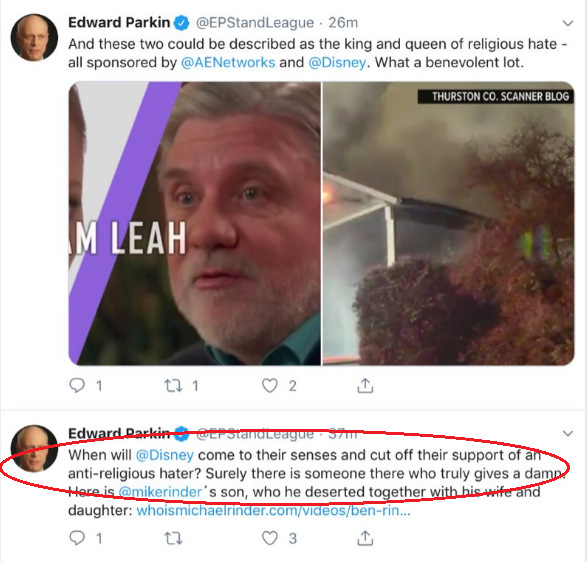 And if that is not clear enough — here is the top of my daughter's blog page (actually concocted and run by OSA — maybe even Fast Eddie himself) and there is no doubt here. She has two hashtags she pushes #FireMyDad and #FireMikeRinder.
Odd that her hashtags are nothing about what she CLAIMS she is doing — preventing women from being beaten by me. Instead, they are about firing me. I guess the need to stop The Aftermath takes precedence over the need to help women…