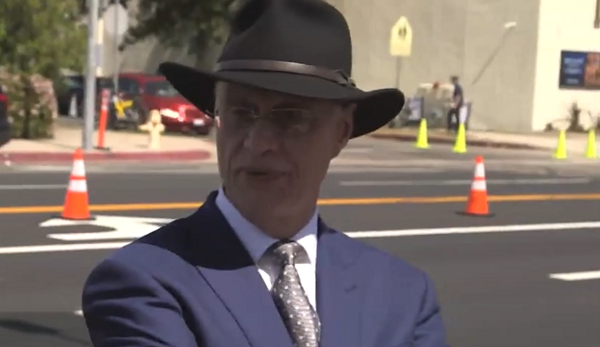 Leader of the STAAD League and Westworld extra hopeful "Fast Eddie" Parkin has dropped another foot-nuke in his desperation to smear Leah Remini and me.
In late November we aired an episode about the Jehovah's Witnesses.
In mid-December an arsonist burned down a Kingdom Hall in Washington State. Ever fast on the draw, Eddie got busy on Twitter, posing the not-so-subtle question whether this could be the latest "A&E and Leah Remini product"? It seems even Fast Eddie was a little worried about what he was saying — it's an old trick to accuse by posing a question, like if I asked "Does Ed Parkin wear a hat like a cowboy and act effected because he is a pedophile?" or "were 11 people murdered in Pittsburgh because ScientologyTV promoted notorious anti-Semite Tony Muhammad?"
Once again, Eddie is assigning enormous powers to Leah Remini.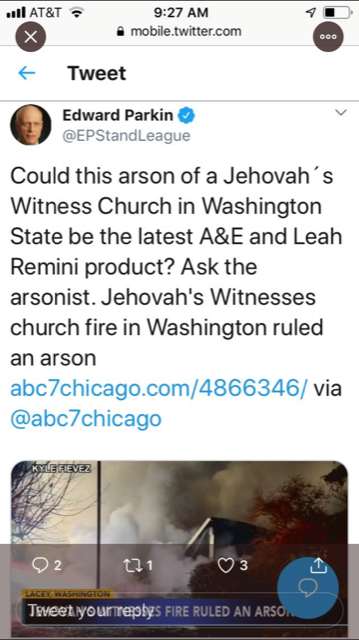 He also asked whether we were "happy" that JW "churches" (you know Eddie, you should get a little more educated on the terminology of the JW's, they call them Kingdom Halls and definitely NOT churches) are burning? And if we are "proud of" "creating such destruction."
This statement is more directly slanderous. He is outright alleging we "created" this destruction — thus are accessories to the commission of felonies.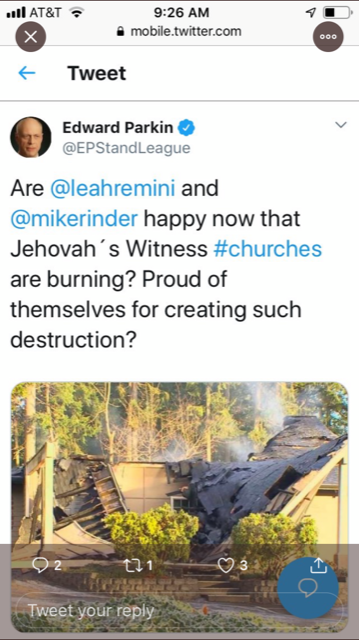 To answer your first question though Eddie — no, we are NOT happy that "churches" are being burned. We ARE happy that nobody was in the building at the time.
Leah and I have never advocated ANY sort of attacks against anyone. We have advocated two things:
That abusers stop their abusive activities
That the appropriate government agencies take action where needed to stop abuses.
Taking the law into your own hands is a scientology thing. It is L. Ron Hubbard that preaches destroying people utterly, manufacturing evidence, causing "enemies" professional demise and costing them their jobs. For a more thorough explanation of this, see Dealing With Critics of Scientology: the L. Ron Hubbard Playbook.
But then there is this, and this is where the real footbullet comes into sharp focus.
While it was really convenient for Fast Eddie to latch onto the coincidence of the dates of the arson and the Jehovah's Witness show, there is just one very large problem: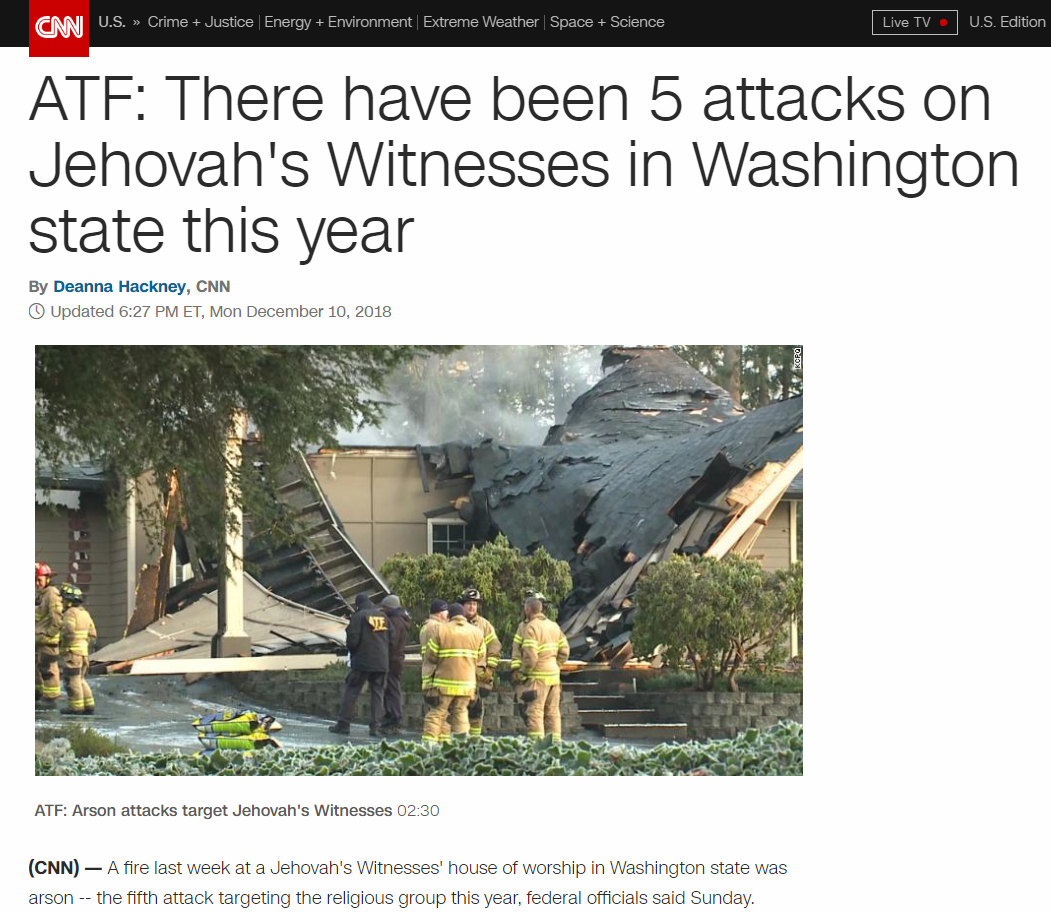 This is in fact one in a series of attacks that began in March. 6 months BEFORE the show aired.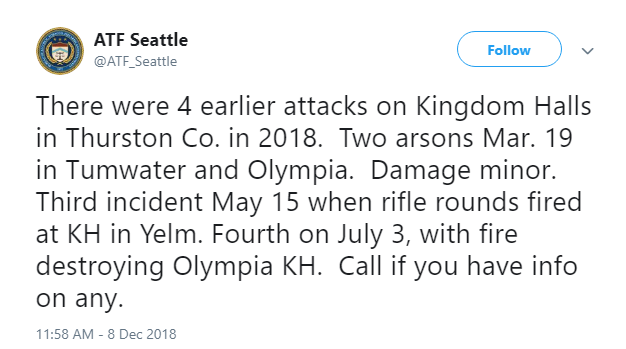 Oops…
PS: Though you have me blocked, people routinely send me your tweets that mention me and Leah.
I must say, even for you, this is pretty rich. Last I checked you are english. I was born in Australia. Can you enlighten me on your insult of accusing me of being un-American?