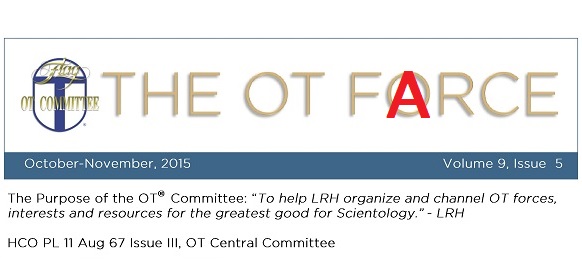 Thursday Funnies on Monday.
This is 4 pages of LOL nuttiness, direct from the "greatest OT Committee on earth."
The delusion is a wonder to behold…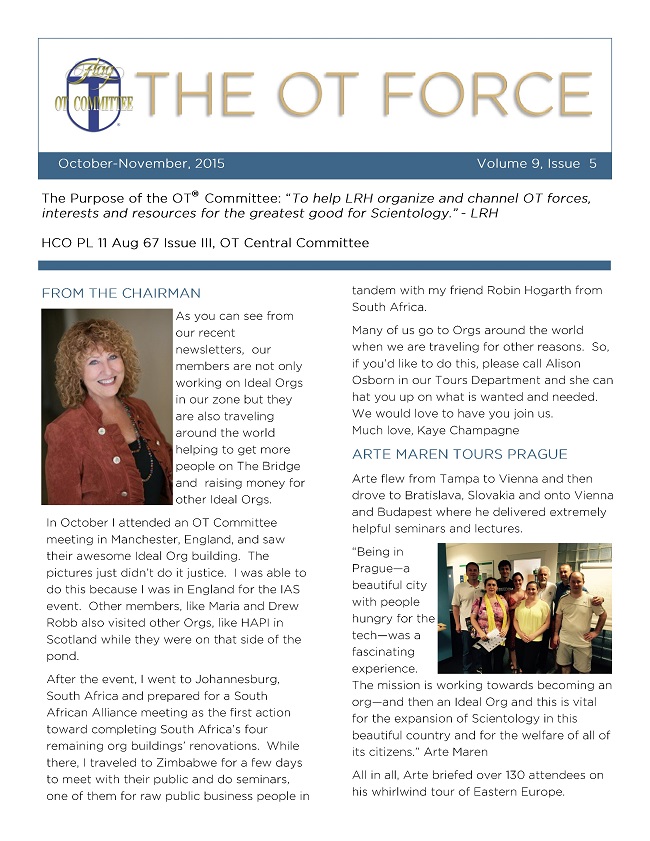 Somewhow Kaye Champagne is has become "ideal orgs IC earth." Why would she go to South Africa? If you are really going to do some "ideal orging" why don't you stick closer to home? Philly? Detroit? Boston? Chicago? They all have FAR larger fields than anything in Southern Africa. And apart from their undone, long promised "AO" they have Durban, Cape Town, Port Elizabeth, Joburg North, Bulawayo and Harare to finish. Bet you this trip is going to have NO effect on the scene in S. Africa. They already have "ideal" orgs in Joburg and Pretoria that are falling to pieces and cannot kjeep their lights on.
Arte Maren? Seriously. He flew to either Slovakia or Prague to do a seminar with 7 people? Must have been electrifying. Especially as there is no org in either place.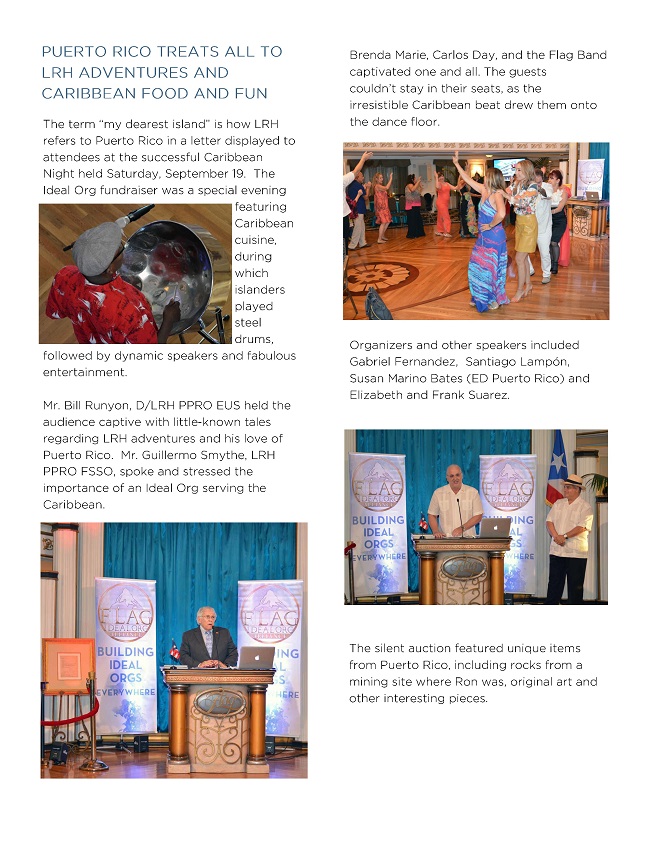 Now, you know two things from this report:
Hardly anyone attended as there are no photos of attendees other than about a dozen women in a conga line
They collected no money as they are not bragging about it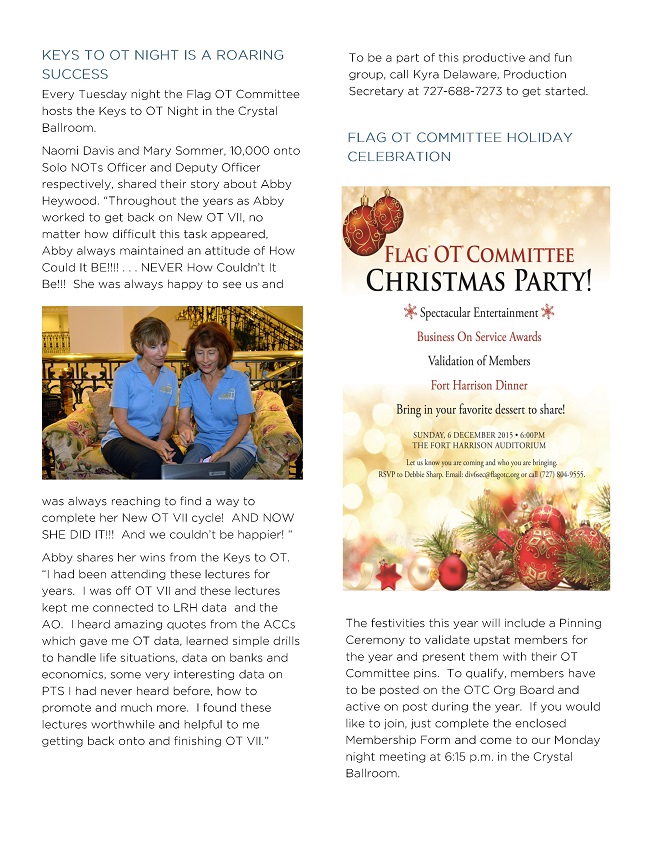 A roaring success? Two women sitting on a couch and a really strange "success story" about someone who worked "for years" to get "back onto OT VII"????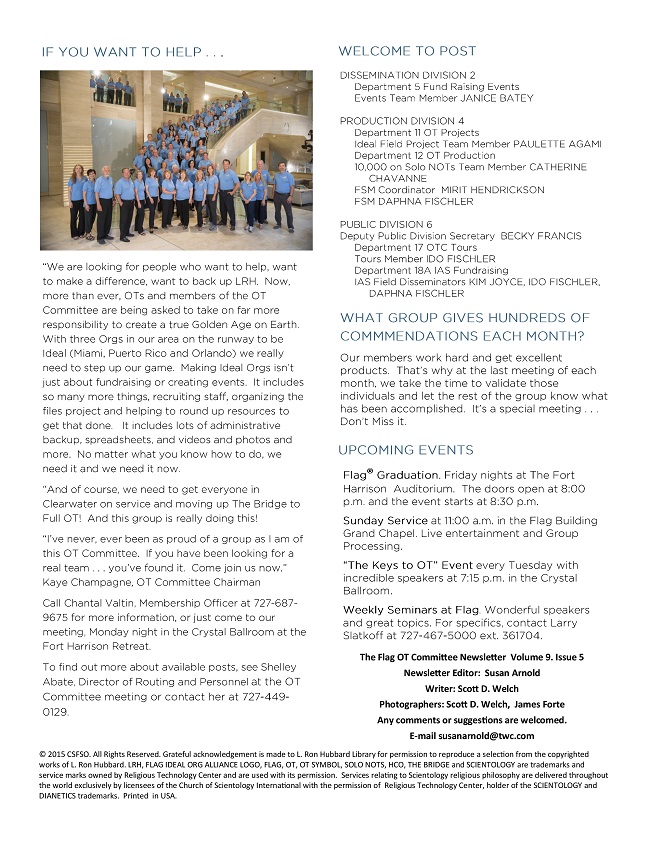 "Making Ideal Orgs isn't just about fundraising or creating events." Ha ha ha ha ha… The evidence all says otherwise.