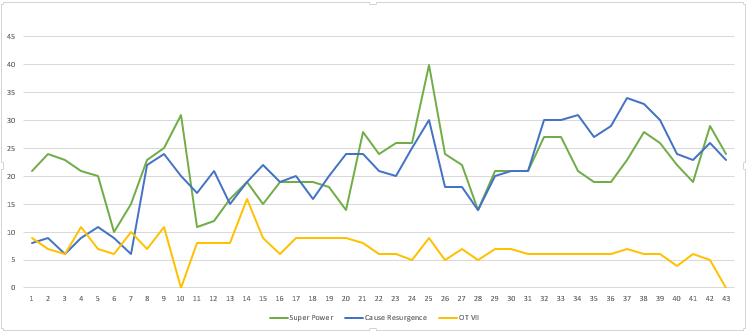 The latest collection of reports from Flag.
Remember, these reports ONLY come out when they have "good news" — the weeks there is no report the stats are no doubt bad.
They used to report the number of Clears Made per week, but stopped mentioning this for the last 4 "Good News" briefings. I guess the "Clears" have dried up.
Months ago they stopped reporting on Purif and Objectives (once they have skimmed the cream of the redo's by locals).
Also be aware that these graphs go from the RELEASE of Super Power (Green line) and Running Pgm (blue line). So, naturally there are going to be more after a few weeks than in the initial reports. But even so, this shows that since the release with so much fanfare, the GOOD WEEKS average 20 Super Power and 25 Running Pgm completions. This is a couple of thousand a year. In a $200 million building? They had a period of improvement during the summer on the Running Pgm, but now back to the routine.
The one stat that reflects that ACTUAL state of the FSO (moving people up the Bridge to OT) is OT VII Completions. It is the yellow line on the graph. It is TERRIBLE. They don't even report ANY OT VII completions in this latest report.
Any wonder the Moneywinds is having to beg, borrow and steal to stay afloat? These are the only customers they have for OT VIII.
This is more proof of the horrendous lie that is repeated so often about the "massive international expansion" and how "Scientology has grown faster in the last 5 years than it has in the previous 50 years combined." It is just not possible to be expanding so enormously if nobody is making it to the top….
Straight up and vertical fail.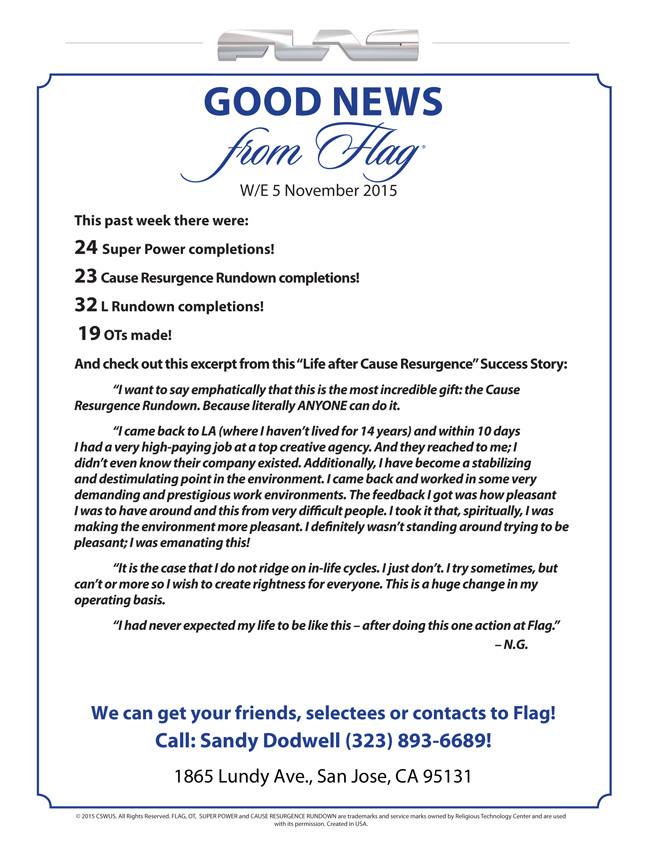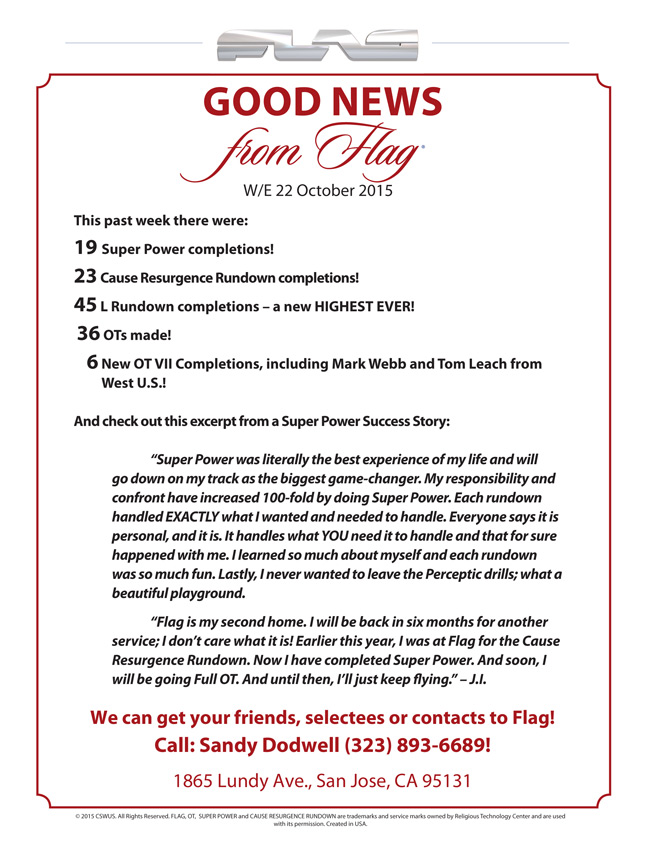 pp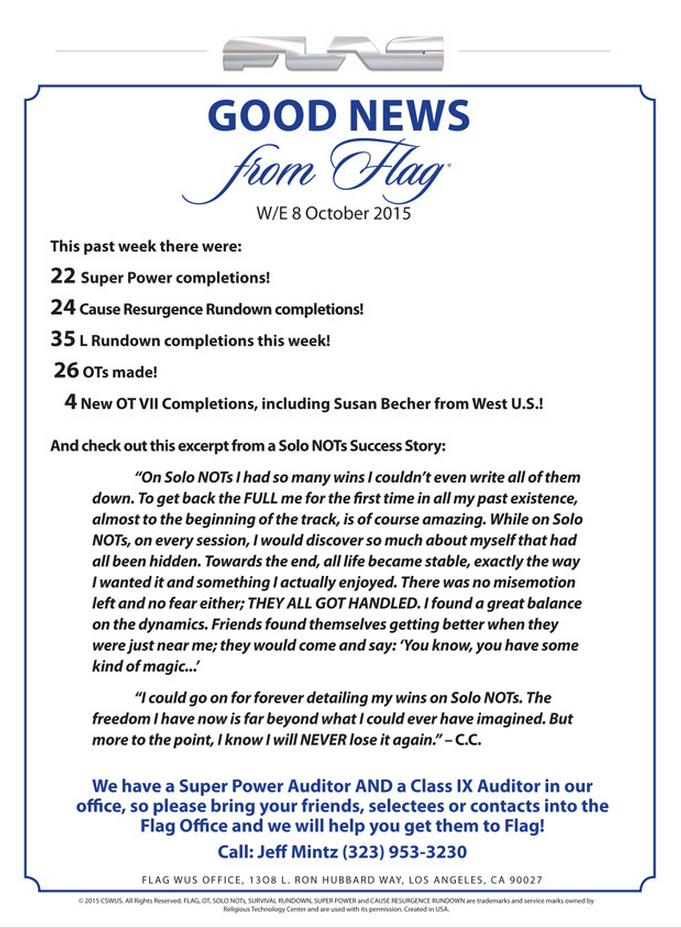 mm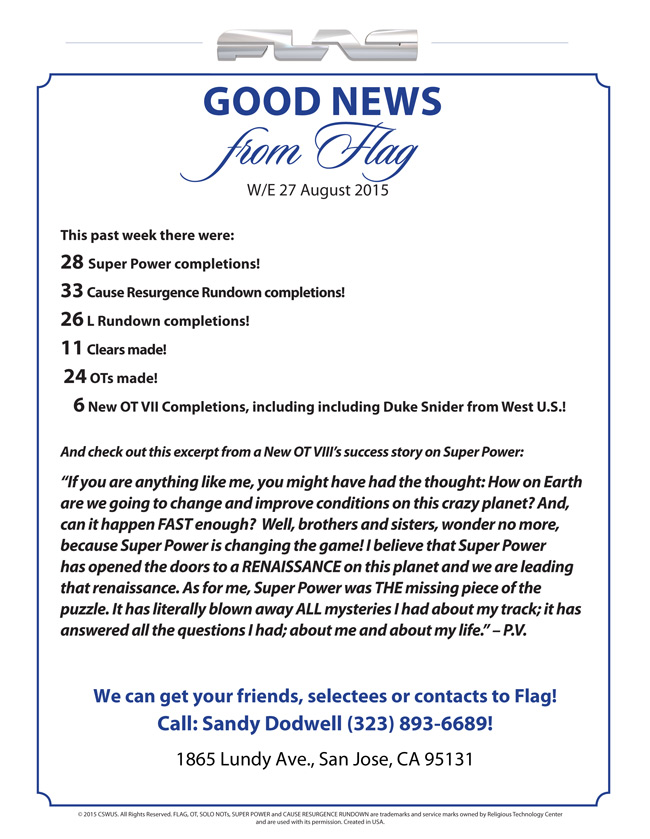 Duke Snider — notorious ex- Deputy Guardian US for Intelligence. One of the key people who orchestrated the GO break-ins of US Government agencies.