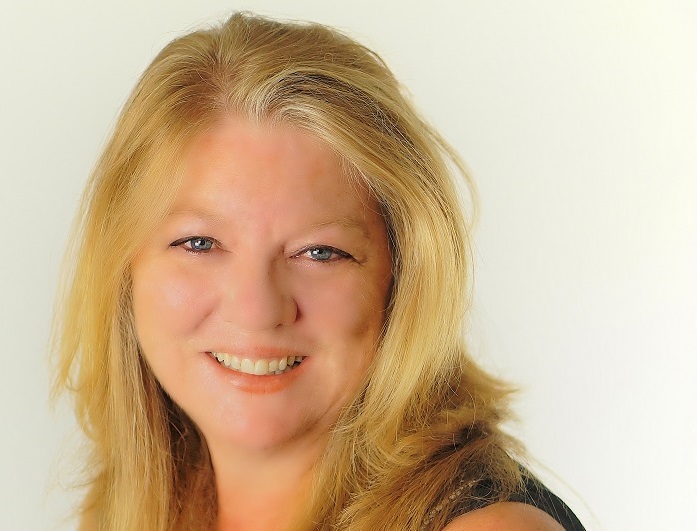 This article is written by Lois (Jory) Reisdorf. She was one of the original Commodore's Messengers aboard the Apollo, and I have known her and her husband Gary since being shipmates together back in the 70's. They left the Sea Org in the 80's, raised 3 boys and were off anyone's radar screen. Scientology managed, as it so often does, to poke the sleeping lioness and steal one of her cubs. More on that story will be forthcoming, along with some fascinating insights into the early days of the Sea Org and L. Ron Hubbard and on up through the rise of David Miscavige. For now, this will serve as an introduction to Lowie (as she has always been affectionately known), who with her South African heritage (and still the slightest of accents), red hair and fierce protectiveness has always evoked images of a lioness in my mind. 
FLEECING THE SHEEPLE
This is a story of how the Church fleeces it's sheeple into donating towards buildings. There are many stories I have to tell about my life and what has happened to us and they will come out slowly, but due to the recent post of the Valley OTC Minutes, I just had to get this story out as it is so apropos.
To make a long story very short, I am a 2nd generation ex-Scientologist and hence 2 of my sons became 3rd generation Scion's. However this happened to them later in life — in their 20's — as I did not bring them up as Scion's, it happened due to certain circumstances and these stories will come out. Our eldest son never got involved.
Our youngest son has disconnected from all of us in the family and we have not heard from him in almost 2 years. At this point he is a lost cause. However our middle son was also involved and luckily for us we managed to get him out and that is also another story in and of itself, which will come out later, however I want to recount the fleecing he experienced:
My husband and I were finally declared in January of this year and luckily our middle son was realizing what he was involved with and basically told the ethics officer to F….off when they wanted him to disconnect from us. He was staff at our local org. He worked madly at the org and also endured over 800 hours of the new SRD (Survival Rundown), so he was basically there all day and evenings. He lived at home and we supported him and made sure we did not discourage him from being at the org, as we did not want to lose him……from 2012 onwards it has been an anxious time for us.
The local org had already raised money for the rehab of their building. But after that, a CMO mission came to the Org to now raise money for the LRH Hall which is going to be built in Clearwater. Oh boy…..the pressure was now on for him to donate to this! And the local staff and public had already donated all they could to the new org building, that they could not help on the hall, so it was up to middle son to do so.
Middle son had no money, he was living at home and being supported by his parents so he could "help" the world and there were many weeks when the staff got nothing, or maybe $50 or whatever. He had already maxed out his credit cards towards donations and various other things. There was no way he could get more credit. So a plan was hatched –wealthy church goers would "loan" money to middle son and he would then pay them back with monthly payments. The "loaned" money did not go into middle son's accounts, but went directly to the church in his name. So in effect, middle son did not receive said money, it just went straight to the church.
This amount of money "loaned" was to the tune of $60,000. Middle son of course, sees his stupidity now, but at the time he was assured this was the greatest good for the greatest # of dynamics, and husband and myself were in the middle of being comm-ev'ed at AOLA and he was told that his donations towards this hall would "help" with our comm-ev.  They did not even take into account the fact that there was no way to pay this money back and of course, he was told to "make things go right" to make the payments.
This is a "normal" operating basis to raise money. There is one couple who are staff at this org who have donated a million dollars by refinancing their home to the max and other staff members who are in debt up to their necks. There were times middle son saw these staff members in tears, due to the pressure of "fund raising". These were for donations for the local org rehab.
Fast forward to the middle of 2015, us parents were in trouble with SCN (another story) and knew we were going to be declared and middle son also knew things for him were also going to be bad. We started working on him to get out as youngest son had already disconnected from us and we realized there was no way we could handle him, so being in a desperate situation of possibly losing 2 of our sons, and due to the fact middle son lived with us, we got him out by the end of 2015, before we got declared.  All along he assured us that he would never disconnect, and he never did. We give huge kudos to our middle son for standing his ground, and having the integrity to leave.
Middle son as of yet, has not been officially declared, even though we are quite sure he has. He is OUT and will never go back. The church knows all about this……….but those stupid Scio's who "loaned" the money still text middle son and/or call and send emails requesting he pay this money back.
There is no way he can pay this money back and is in fact bankrupt and we are helping him out, but NOT for this. We did not know about this "loaned" money until a few months ago when he finally admitted to us what happened.
The mental anguish this, in addition to other things, put our son through eventually caused a mental breakdown.
Regardless of what people think about LRH or Scn or whatever; this fund raising/IAS bullshit is the MOST destructive thing and the most off-policy actions I have ever seen being done on such a broad scale. I just don't get how the most die-hard Scion's and especially "old timers" can think that this is okay.  Just blows my mind. It is criminal.