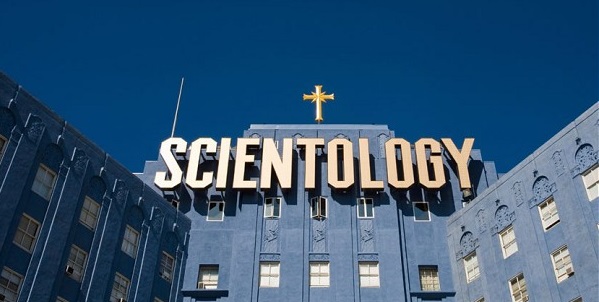 It's SatTerraDay once again! 
For Better or for Worse
Seldom are married couples on the same page when it comes to their involvement with the Church of Scientology and for this reason, marriages frequently end in divorce—both with the couple and Scientology.
Husbands and wives often have different spiritual goals. Despite what the church would have people believe, rarely do both parties place the same importance on "ideal orgs," "clearing the planet," and "going free." And rarely do they feel the same away about Scientology tech, policy, and management. Since Scientologists aren't allowed to speak about anything related to the church that might be construed as the least bit negative, often times couples don't know how each other feels about the church. One might think their spouse is gung-ho, when in fact, both are sticking around for fear the other will disconnect if their true thoughts were revealed. The last thing a husband or wife wants is for their other half to think they're "other determined," "nattery," or have "counter intention." Mea culpa!
Priorities, Priorities, Priorities
Ethics Officers and Master at Arms are quick to point out to those who dither on their Bridge that the work of Scientology and "going free" is more important than marriage—than the whole Second Dynamic. They'll have infinite lifetimes in which to hook up with a significant other. Nothing is more vital than getting up the Bridge this time around. Husbands, wives, kids, and family pale compared to the importance of going Clear and OT. I speak from experience.
A while back my spouse hazarded a trip to our local org to check on the status of her other half—yours truly—since no one there or at AOLA had contacted either of us in over a year. I waited expectantly in the car, ready to rush inside the org in case she needed rescuing. She returned twenty minutes later physically unharmed.
After the EO explained to her what an out-ethics and degraded being I was, he told her she needed to divorce me if she wanted to remain in good standing with the church. There was no other option for the immediate future. He added that I could always do "A to J"—a series of steps intended to get those declared "suppressive persons" to recant their sins, restudy all of LRH's works, and "make up the damage done." Luckily, she didn't fall for the con, and as I wrote recently, life has never been better.
Despite the PR, the Church of Scientology doesn't allow couples to remain together if one of them decides he's had enough or chooses to leave—even if the one leaving doesn't have anything negative to say about the church. Apparently, management is afraid of disaffection spreading from one spouse to the other. The one "still playing the game" is given an ultimatum: break up or be declared. This line is especially clear in the Sea Org.
Money, Money, Money
Money and finances are major points of contention in many marriages. Rarely do couples agree fully on what's valuable and indispensable in life. How much they should spend on things is often hotly debated, and without doing any research, I can almost guarantee that financial disagreements are a leading cause of divorce. And since Scientology costs so much money, involvement has led to many breakups. This is exacerbated when couples are forced to max out credit cards, empty retirement accounts, refinance homes, and take out second mortgages.
It's not unusual for one partner "going OT" to spend a hundred grand more than the other. Husbands and wives often train and audit at different rates. While one might take three or four years on OT 7, the other half might take twice that long.
One couple at "my" local org ran into trouble when the husband used up all his hours at Flag and ended up draining an account his wife had been building for many years. According to the Registrar and all the other staff associated with the "cycle," using all of his wife's money was the "greatest good for the greatest number of dynamics." I'm sure they told the two that once he got "cleaned up" and returned home, he'd be such a powerful being that the money he'd appropriated would be replaced in no time. (About the same time Perth clears the Far East.)
Spiritual incompatibility coupled with financial stress is a recipe for disaster.
Excuses, Excuses, Excuses
I have witnessed many examples of one spouse "going up the Bridge," while the other quietly employed one excuse after the other for not doing his next level:
He just didn't have the money;
It was his wife's turn; once she'd finished her Grades, he'd do his;
Once the kids were finished with school he'd get back into things;
He didn't have the time. Next year, for sure;
Work was a bitch.
It's not at all unusual for a wife to have been "doing Scientology" for years while the husband hadn't done anything in decades. One such "old friend" has been using the excuse that he's "Flag public" and has to complete one of their programs before he can do anything else.
Last Words
Back in the days when I was on staff, I salvaged more than a few marriages myself. I like to think I was a nice guy, used the "tech" judiciously, and didn't threaten people. Never did I dangle declare notices over the heads of those who were less compliant.
I wish I could use a little Terra Math to show exactly what percentage of Scientology marriages end in divorce. Alas, I don't have the figures; I just have my observations. And from what I've observed, Scientology breaks up marriages.
Still not Declared,
Terra Cognita