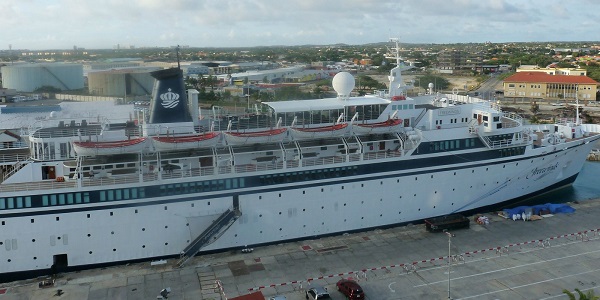 The Freewinds will be empty again by tomorrow. Dear Leader's annual scuba diving holiday Maiden Voyage celebrations have come to an end and everyone is heading home with their new "OT Ambassador" orders (which are the same as last year — collect money for Ideal Orgs and IAS).
The "OT Base" that sails "off the crossroads of the world" reverts to its real status "Ghost ship sitting at dock off the crossroads of the world." Bouncing between Curacao and Aruba, she is a cruise ship without a cruise. And without passengers.
In their desperation, they hold all sorts of oddball "conventions" and "weeks" to try to attract anyone to fly all the way down there to sit at a dock (fuel is expensive so they ration it, they still have to feed the crew…)
Obviously there is no stampede of customers charging up the gangplank to do OT VIII. They could have put OT VIII delivery on the Diana sailboat and she would be empty half the time. Let alone a ship with the capacity for 200 "cruisers."
Here's their latest pitch — send us your kids.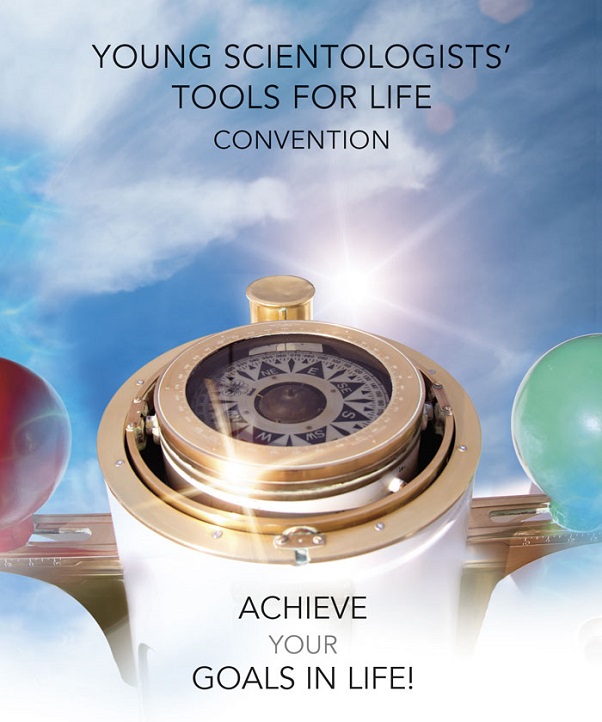 This is really an "OT convention for young scientologists." OMG. Tells you what their "OT Conventions" for adults must be like.
And they actually promote "shore excursions" like visiting a donkey sanctuary and "make your own sandals"…
In Aruba and Curacao. Wowza. And the price will be MORE than you would pay for a normal cruise.
The Freewinds is so desperate they will try anything.