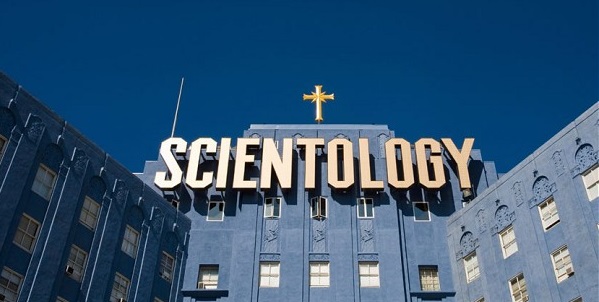 It's Saturday — Terra Cognita is in the house!
Grief and Leaving Scientology
In 1969, Swiss psychiatrist, Elisabeth Kubler-Ross introduced her famous five stages of grief. Later, she expanded the model to include trauma such as the death of a loved one, major rejection, and the onset of disease. Over the years, others have modified her model. Her original five stages are:
Denial
Anger
Bargaining
Depression
Acceptance
Many Scientologists go through similar stages when leaving the church. Others pass through these stages once they've left.
Denial
Most ex-Scientologists that I know personally, or with whom I'm familiar by what they've written, denied something was wrong with the organization when they were still a member—especially in the beginning.
Many turned a blind eye to the misapplication of decent policy. More than few staff carried out years of reckless, hurtful, and destructive programs. All pretended not to see the vast differences between what church leader, David Miscavige, reported at annual events and what was happening inside their empty and insolvent orgs. They looked the other way while trying to convince themselves that there were good reasons why decent people were being declared suppressive persons. Cognitive dissonance infested their reasoning like hungry termites in a turn of the century clapboard house.
Many believed DM was making things better by introducing The Basics, GAT I, GAT II, Super Power, SUMP, and one ideal org after another. Members hoped these reforms would fill up all the empty chairs in their orgs and, on a personal level, handle what was ruining their lives. All denied there was anything "off" with Scientology tech and policy.
Anger
Periodically I got angry.
I wrote Knowledge Reports. I complained to division heads. I talked with the ED. I grumbled to my spouse. I provided "openings" for my friends to engage in conversation about Scientology. When I was thrown in Ethics for speaking my mind, I got angry at the snotty-nosed, teenaged MAA charged with "handling" me.
I became angry at an organization that had allowed its leader to steer it down a path of destruction.
And finally, I became angry with myself for letting myself be led by the nose for so many years.
At this point, many Scientologists are fed up with the abuse and leave. Others go on to stage 3.
Bargaining
In this stage, members bargain not only with themselves, but with Ethics—that branch of Scientology in charge of making sure members toe the line.
In the Church of Scientology, "bargaining" typically involves working one's way up from lower conditions, which include writing up all of one's transgressions, making amends, promising to be a better group member and begging to be allowed to stay. If one happened to be stuck at Flag, making a large financial donation to the IAS was always a treat.
Members are persuaded that they're to blame for their disaffection. The Org's doing poorly because they and their brethren aren't contributing enough—they aren't putting in enough time on course; they haven't disseminated to a new person (much less, brought one into the org) in years. They've held back disclosing lascivious thoughts in session; taken vacations without getting an approved CSW from the sup; gone to movies on Sunday afternoons when they could have been on course. The list goes on and on.
Parishioners promise—bargain with themselves—to do better. They vow to "get their ethics in" once and for all. Whatever it takes.
In Psychology Today Magazine, Suzanne Lachmann wrote, "Bargaining can only briefly distract from the experience of loss. Reality inevitably comes crashing down, over and over again. Further, when you bargain, you are trying to take responsibility for why the relationship doesn't work, which may give you the illusion that you have control over it, perpetuating the belief that it's salvageable as long as you just keep performing superhuman acts."
Sounds like life in the SO.
Depression
In this stage, members become depressed at the sorry state of affairs of both the organization and their personal lives.
With greater frequency they recognize the hopelessness of what they're doing. Scientology isn't what it was cracked up to be. They're on their third marriage, their kids have blown, their health is failing, and unless they take out a second mortgage on the house, there's no way they'll be able to route on to OT 6 and 7 and, once and for all, handle what's ruining their lives.
Closely related to depression is fear. (LRH positioned the two emotions right next to each other on his Tone Scale.) Fear is also a device many religions use to control their members.
Scientologists are afraid of the consequences of "blowing,"—leaving the church. They're afraid of losing all their family and friends. Some are afraid of losing their jobs. For those in the Sea Org, having to face the "real world" can be daunting. Especially for those with no money, formal education, technical skills, or experience outside the church.
Many who leave Scientology experience real depression. Some take years to come to grips with what they went through. Too frequently, ex-members have no one close with whom they can talk candidly. Since it's been drilled into their heads that the mental health industry is suppressive, seeking mainstream counseling is beyond consideration. For many, suicide is seen as a viable solution during this precarious time.
Acceptance
Many Scientologists leave the church at this stage.
They accept the organization is rotten. They accept they can't continue. They can't face a fourth iteration of a new Ethics course. They refuse keep shelling out buckets of money for something that doesn't seem to work. Sea Org members realize they're never going to fullfil that billion year contract. Despite the consequences, they can't take the lying, hypocrisy, and abuse anymore. It's finally time to tighten the shoelaces and walk away.
For those who've already left, they accept they made mistakes while involved with the church. They accept they messed up—spiritually, personally, and socially. They accept they were "played." Many believe they never should have become involved from the outset.
Many ex-Scientologists have been saddled with years of "stable data" that doesn't jive with the outside world, muddling their thinking, skewing their logic, and making it hard for them to accept the truth. Everything from how to handle a yawn while reading a novel to how to interact with the neighbor's gay son has to be relearned.
Last Words
People move up and down this model. They fall in and out of stages depending on circumstances. Some become mired in one stage or another for years. Others skip stages altogether. Nothing is written in stone. All people are different. No path is the same for everyone.
Still not Declared,
Terra Cognita