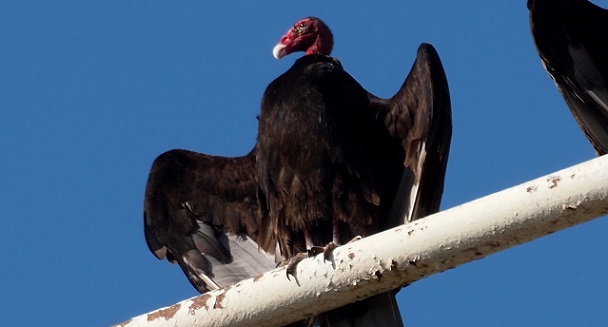 This is becoming positively absurd.
Check out the latest begging letter.
The person sending this, Roy Sarkovitch, has been around forever. He was the Flag Flag Rep for many years, and an org "programs chief" in the Flag Bureau. He was a senior international scientology executive.
Now reduced to sending out cornball, illiterate emails asking random people to just "give money" for "ideal orgs" — nothing specific. Just send in some cash
The signs of desperation inside the bubble are unmistakable.
Date: June 27, 2015 at 7:12:40 AM PDT
To: [email protected]
Subject: Fwd: Building Expansion Project
From: Roy Sarkovitch <[email protected]>
Subject: Building Expansion Project
Dear XXXX ,
My name is Roy Sarkovich and I am working with the Building Expansion project in Hollywood. I just e-mailed Xxxx as well but I wanted to brief you separately.
The purpose of the project I'm involved with is to raise the funds necessary to purchase and renovate an ideal building which will house an Ideal Org that will contribute to bringing about planetary clearing and a new civilization here on earth. I'm briefing you about this project to see if you like to make a donation towards the purchasing of an Ideal Org building? Your donation could be specified for any org you would like and that is the org it will go to. The amount is obviously up to you based on what you feel you can do. So please let me know if you can make a contribution today.
Thanks very much and looking forward to hearing from you.
Best Roy
Even the vultures are starting to get that harrowed look in their eyes. The number of available suckers is decreasing.
On a more positive note, enjoyed a wonderful weekend with Tony Ortega, Paulette Cooper and her endlessly entertaining husband Paul Noble.
It was a highlight to finally meet her and it was an opportunity to meet new people and get together with some old friends. The turn out at the Clearwater Library was impressive — and no food was offered and no promotion about monumental announcements or highest ever evers.
The meeting was even graced by Freedom magazine. Their representative was johnny-on-the-spot and jumped in to take photos of me and Paulette together. I can imagine the next Freedom  story is going to claim that I had engaged in a conspiracy with Paulette to bring down the church since 1974 (see the first Freedom mag responding to the Truth Rundown in the SP Times) or that I was trying to strangle her, giving my woman abusing proclivities (see any Freedom  mag, scn website or press statement in the last 4 years). Should be fun to see how they spin it.