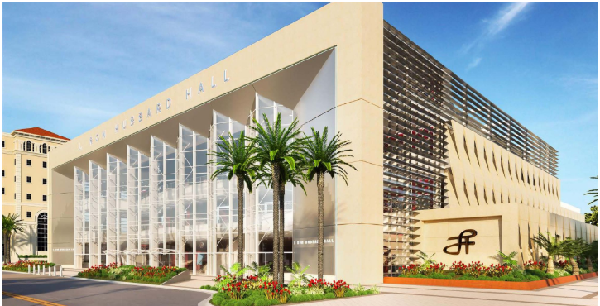 Apparently when all the regges were busted as a result of the Chase Wave, Lauri Webster survived (though we have not heard from her for some time, so maybe she too was off cleaning dumpsters with a toothbrush too for a while)…
Certainly, the CSRT regges were not more ethical than any of the other scientology vultures desperate to vacuum bank accounts clean before Thursday at 2.
Whatever, she is back, pitching for money for the idiotic Hubbard Hall. This must be the most bizarre fundraising spiel in the history of scientology. Even the Frazetta prints and "signed" leatherbound books had more substance than this foolishness.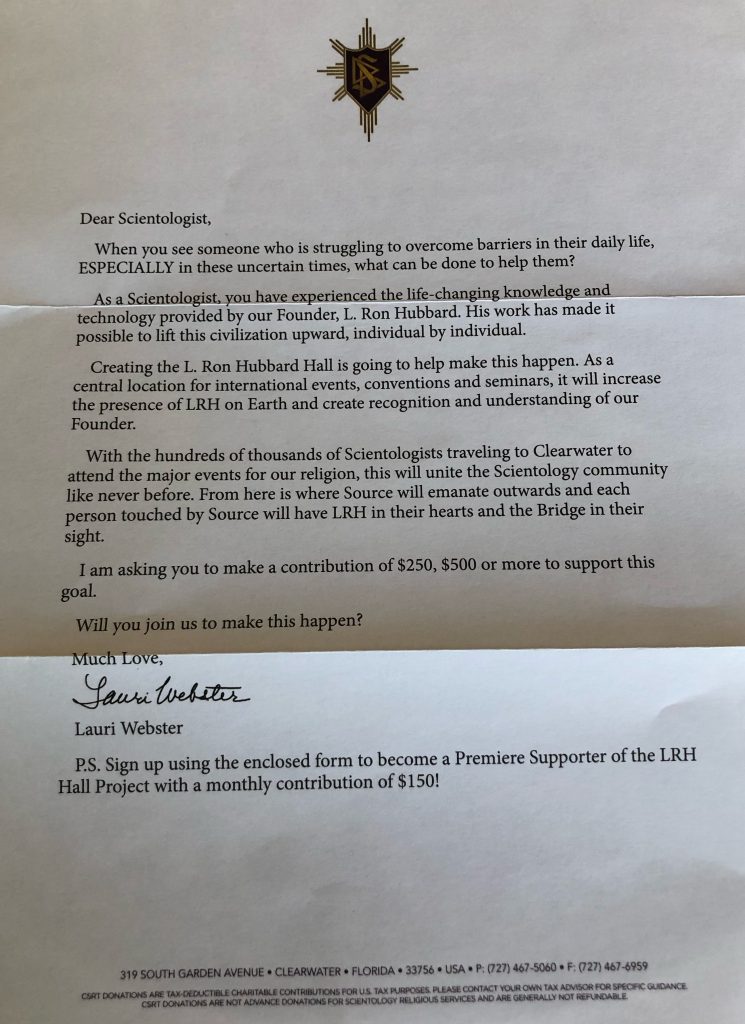 As I have pointed out before, scientology has absolutely NO need for their own "events venue." They cannot even fill Ruth Eckerd hall, which is a perfectly good venue right in Clearwater. They only do one event a year there (the March 13 event), though I assume they would also do the IAS and New Years events in the Hubbard Hall if they ever built this thing. Still that is only 3 real events a year. And this is not even planned to be much bigger (if at all) than Ruth Eckerd. If they actually needed a bigger venue, which they never will, there are plenty of others in the Tampa Bay area.
But the real insanity of this is that they are trying to convince people that by having a hall named after Hubbard, ONLY accessible to scientologists with a valid IAS card, they are somehow going to "increase the presence" of Hubbard in the world. More behind closed doors, internal bubble mental masturbation is all this will accomplish. They are exposing Hubbard to the world MORE by holding their events at Ruth Eckerd Hall. At least some of the people that work there see the crazy (and they DO think it's crazy) and they have a sign out the front that announces the event on the day it happens so those passing by on McMullen Booth Rd. see it.
The Hubbard Hall will NOT be a public venue.
At least they are not promoting this as if it will be an "economic dynamo" for the local community, "with 200,000 visitors a year," like they did in 2019….
In another post from last year I compared how much money they had ALREADY raised and what that stash would buy in terms of an auditorium that blows away their plans. (Here are a couple of shots for comparison of an auditorium that has already been funded and built in a fraction of the time they have been "fundraising"):