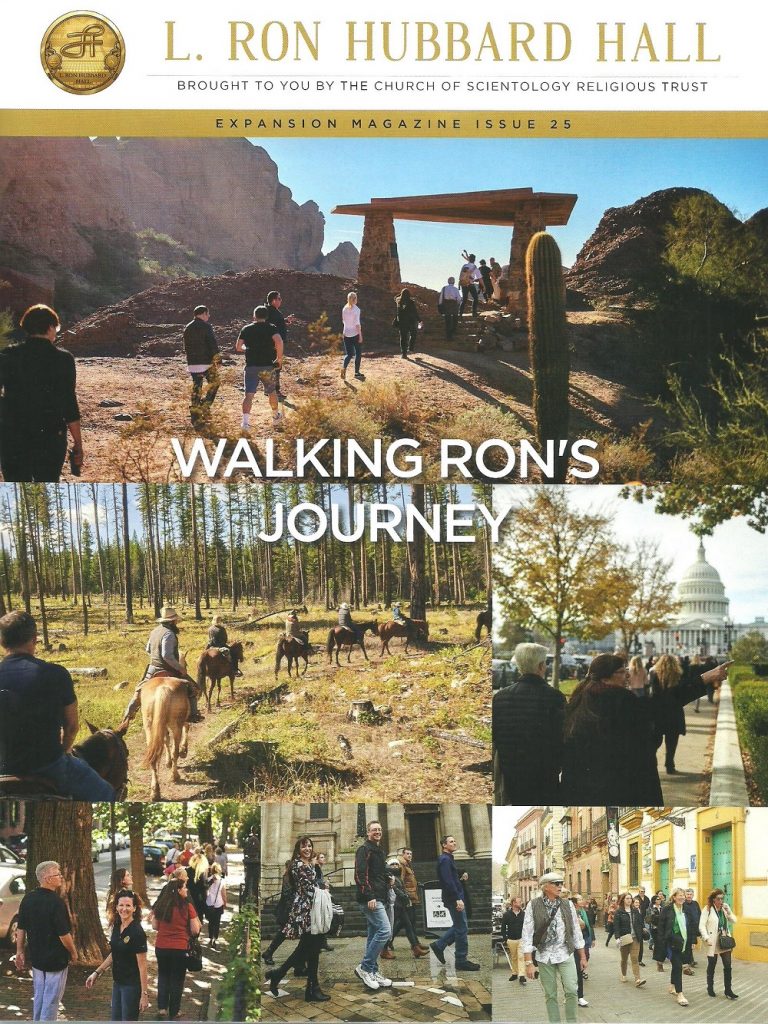 Here is the latest list of donors suckers for this ridiculous boondoggle.
In March of this year Tony Ortega put the latest list on his site along with what each level of crazy cost to reach and how many deluded donators they had snared.
Here is an update:
And some math to help us understand what is really going on:
LRH Hall Member: $25,000
In March this list according to Tony had about 300 suckers. It's now about 350.
350 x $25,000 = $8,750,000
Elite Member: $50,000
In March Tony counted about 75 of these. Today there are 102.
102 x $50,000 = $5,100,000
Key Member: $100,000
In March there were about 60 Key Members, now there are 62.
62 x $100,000 = $6,100,000
Founding Member: $250,000
About 50 in March, now 32.
32 x $250,000 = $8,000,000
Master Member: $500,000
About 25 in March, now 16.
16 x $500,000 = $8,000,000
Senior Master Member
They added this since last time — assume it is $750,000. There are 2 of them.
2 x $750,000 = $1,500,000
Legion of Honor: $1 million
In March there were 30 of these million dollar suckers. Now there are 28.
28 x $1,000,000 = $28,000,000
Legion of Honor with Honors: $1.5 million
10 of these in March, now 11.
11 x $1,500,000 = $16,500,00
Senior Legion of Honor: $2 million
7 of them in March, now 8.
8 x $2,000,000 = $16,000,000
Legion of Elite Honor: $2.5 million
2 in March, remains the same at 2.
2 x $2,500,000 = $5,000,000
Legion of Distinction: $5 million
3 in March, now 2.
2 x $5,000,000 = $10,000,000
Legion of Distinction with Honors: $7.5 million
1 in March, 2 today.
2 x $7,500,000 = $15,000,000
Legion of Nobility: $10 million
Doug and Lauri Dohring of ABC Mouse in March, they remain the only members of the Legion of Nobility. Must be lonely at the top…
1 x $10,000,000 = $10,000,000
Opus Extraordinaire: $20 million?
In March, Tony noted "This special designation has been set aside for the Pumphrey family, who run the Harlem org and have given another $10 million to the IAS. Is this the wealthiest African-American family in Scientology?" — they don't appear at all on the new list.
Illuminare: $30 million?
Bob and Trish Duggan remain at the head of the class.
1 x $30,000,000 = $30,000,000
This totals just shy of $170,000,000 (not counting the Pumphreys).
So, just for comparison, I did a quick Google search on recently opened newly constructed auditoriums. This is the Hancher Auditorium at the University of Iowa. A WAY more impressive building than the L. Ron Hubbard Hall. It opened in 2016. Cost $176 million.
It would appear they have already raised more than they need to construct this lame exercise: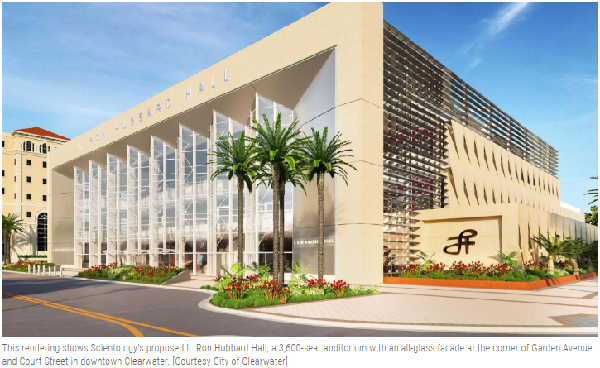 In this earlier post The L. Ron Hubbard Hall Money-Making Machine, I noted that scientology had filed a BUILDING PERMIT in November 2018 for their $137 million construction.
So, even by their OWN documents, they have already collected more than they need for this white elephant. But that is not slowing down their fundraising efforts. But they have not begun any construction. Of course, as soon as they start construction the fundraising will dry up. So, they're not about to get around to it any time soon. It took the Garcia's raising a stink before they finished the SP building…
As of now, there is nothing on the horizon to replace this — but they WILL think of something.
As for "Walking Ron's Journey" they take these people on trips to see the sights in DC that Ron may have visited etc. A total sham like everything else. They get the sanitized version of the life of L. Ron Hubbard.