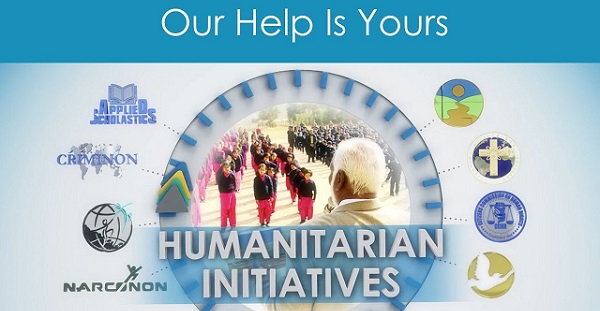 Scientology touts itself as a champion of Human Rights. They claim this all over their websites, throughout their CSN TV shows and at the Miscavige propaganda events. In fact, they are so enamored with the concept that they call their most sacred members — the ones that give the most money — "humanitarians."
L. Ron Hubbard laid out his thoughts on this in a POLICY LETTER OF 3 FEBRUARY 1969 entitled PUBLIC IMAGE:
For a long while we have not had an exactly stated policy on building a public image.
…
But the time has come to also build a public image as an outflow publicity action.  
…
You can and must ally with real humanitarian and civil rights groups (getting press coverage for every such contact).
He also enshrined this concept in the CODE OF A SCIENTOLOGIST:
8. To support true Humanitarian endeavors in the fields of Human Rights.
So, what is going on that these champions of human rights have clutched the notably anti-semitic Nation of Islam leadership to their bosom like long-lost brothers?  This is not allying with real (you note this term in the quote) humanitarian groups? It couldn't be more opposite.
Here is just ONE recent example of NOI Leader Louis Farrakhan and ranting about the "Satanic Jew".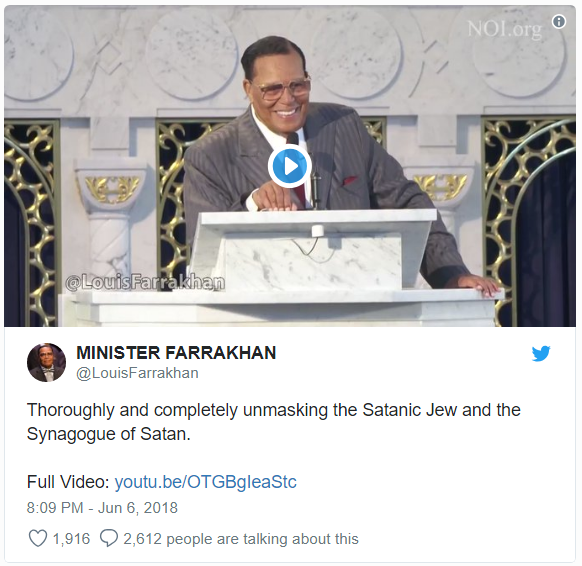 Yet earlier this month, scientology presented their favorite NOI Honcho and Farrakhan flunkie, Western Regional Leader Tony Muhammad, with yet another award (the "sad face" trophy?):
This after he was presented scientology's highest honor by David Miscavige himself — an IAS Freedom Medal (though I challenge anyone to find a published photo from this event of Miscavige WITH Tony M — he appears to want to not be associated personally).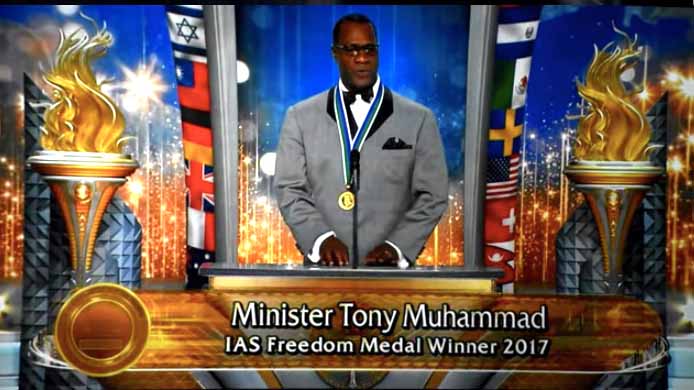 The "war is peace" 1984 speak that scientology has adopted is highlighted right on the first line of their scientology.org ode to Tony Mo where they proclaim his virtue as a bridge builder between people of different races and religions. This is in fact a screencap of the promotion for an episode of one of their "regularly scheduled" "original programs" on the CSN called "Voices for Humanity"…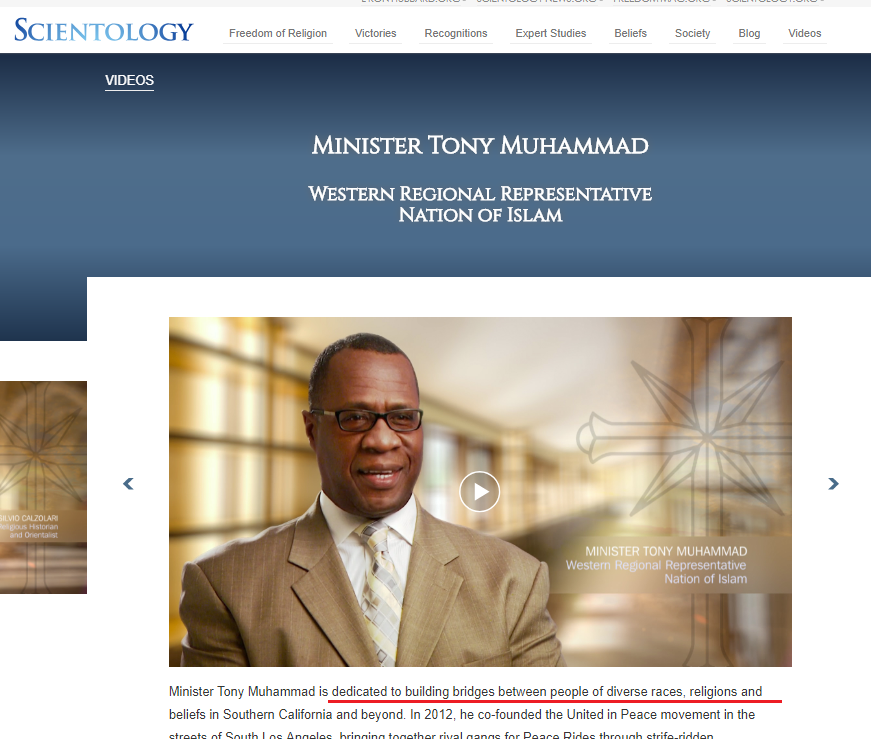 In case you wondered, it's not just that Tony Mo is part of an anti-semitic organization he is seeking to reform from the inside with "LRH tech" — here is one of HIS tweets.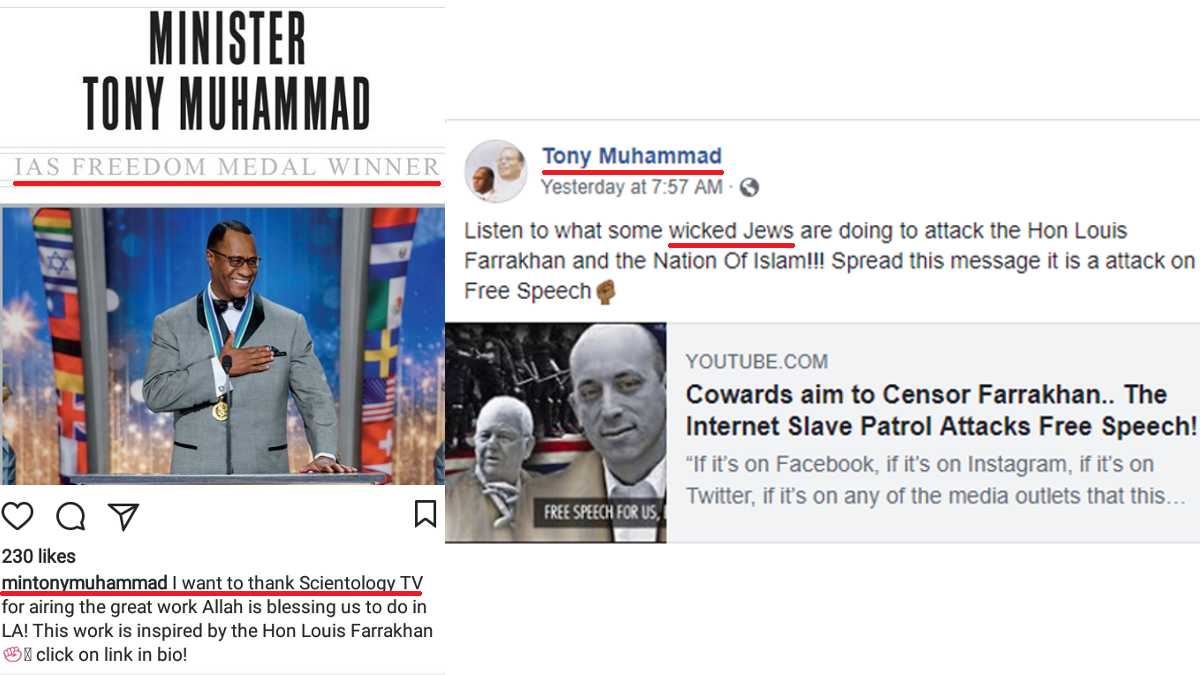 And their hatred is not limited to Jews. No Caucasian may even enter one of their mosques. They are not welcome.
Seems this is two great "humanitarian" organizations joined at the hip — working as one to guarantee the rights of those they approve of.