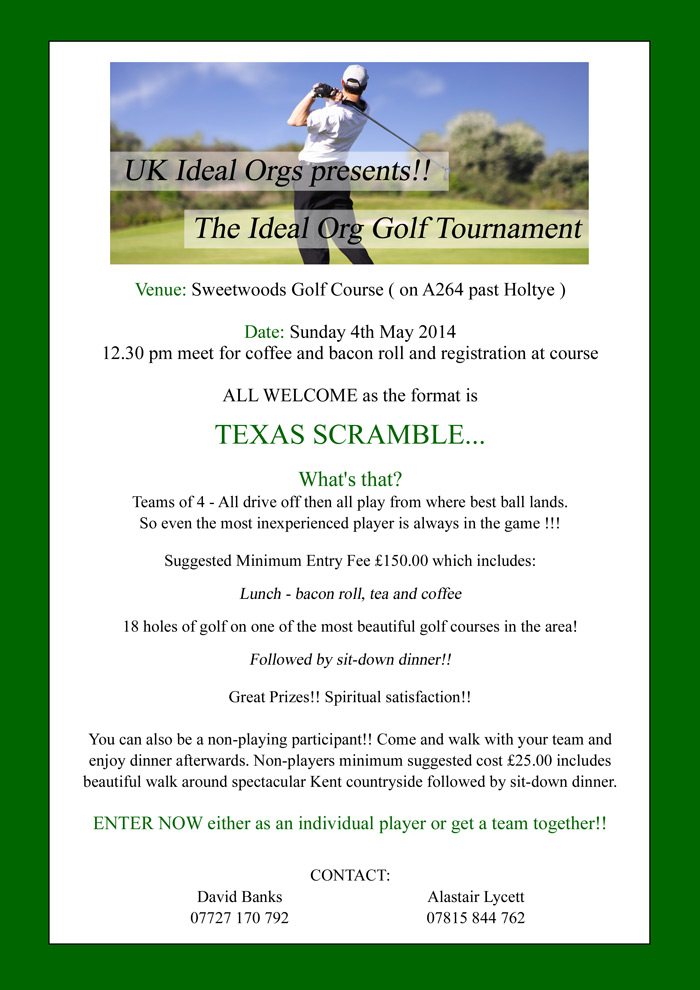 Really?
What next, ideal teeth brushing? Ideal garbage collection? Ideal ideals?
Or maybe this is a pilot for a new rundown — a round of Texas Scramble apparently generates "spiritual satisfaction!!" Could this be the new "Cause Re-resurgence Rundown"? OT IX? 
Duffers unite — you can now attain spiritual salvation for the small cost of a round of golf. And every par hole moves you a step closer to the top of the bridge (henceforth to be called the Spiritual Leaderboard).
Oi vey.