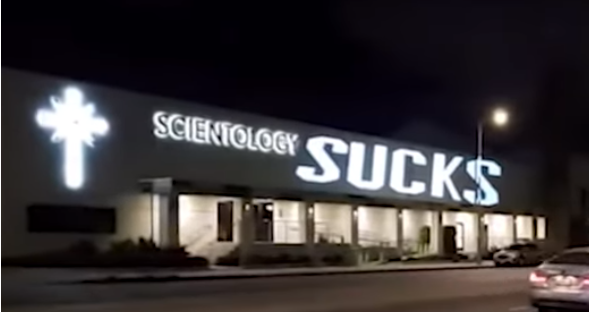 Valley Ideal Org — The Biggest and The BestJust a little update on an "ideal" org we haven't heard about for some time, and something from one we hear a LOT about.
This is a report from a native Russian-speaker (or perhaps she's from a Russian satellite) who visited the "ideal org" in Port Elizabeth. Who knew this building was also done and sits empty?
Diana reports there is a "Russian-language auditor" and a "soup" at Pt Elizabeth org — why they need Russian speakers there is anyone's guess?
According to her proud pronouncement, this "ideal" org has 5 auditors and 3 sups (soups?) in training. For a grand total of 8 tech delivery personnel. Wow. If that qualifies for ideal these days things have REALLY gone downhill.
And then there's Chicago. It was finished with its renovations around this time a year ago.
Miscavige claimed it would be opened in the "first quarter" of 2023. Still boarded up and empty.
But don't worry, it's "poised" to be the "biggest" and the "best"… This was the boast the Valley Ideal org made for years. Valley is still a morgue and has never been anything otherwise. A big one admittedly, but a morgue nonetheless.
So, if you want to hear the "big news" (we are going to open soon, promise) just make your way to the current crappy org building today.  They are not allowed to use the fully renovated org or even set foot in it until Capt Davey has jerked his ribbon in front of the building at some date in the future.
That the sheeple keep buying into this monumentally failed campaign says a lot about the state of willing suspension of disbelief in scientology.