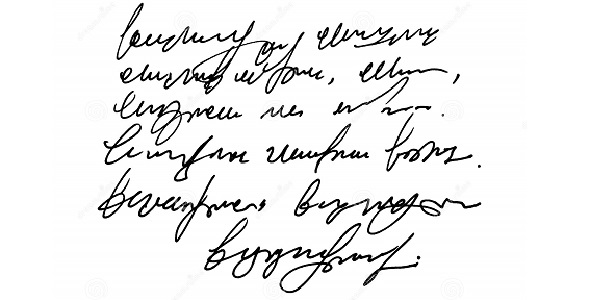 Long-time contributor Clearly Not Clear was the lucky recipient of a letter from St Hill.
Odd, because Clearly lives in the US  and has never even been to St Hill, let alone taken any services there…
But anyone familiar with scientology knows that Hubbard dictates that letters must be written every week. He says that the number of letters out is the controlling factor in the amount of income (and size not quality is what's important — an idea that has been scrupulously applied in scientology orgs all over the world) and the second datum "an org is in complete control of their letters out statistic, if that is not up then they are not even trying."
These two things are evident by the abundance of garbage scientology wastes money on sending through the mail. Send a few hundred letters like this from England to the US every week and St Hill will be bankrupted on this alone.
Here is Clearly's take:
I looked at this letter with great interest. First I noted the date it had been written, which is almost a month ago. I just received this on Friday. I thought to myself, FP must be so bad they can't even afford the book mail franking charge on this ridiculous piece of mail. 
The next thing I noticed was that the person who wrote this letter is theoretically a class 9 auditor named Ana Hill. I didn't realize I was so special that a class 9 auditor, who is one of the ones that makes the big bucks for the Saint Hill AO has been reduced to writing large numbers of inane letters. The reason I suspect that this auditor is writing large numbers of letters is because she clearly has not looked at my files and has no idea where I am or am not on the bridge. She writes 3 lines and calls it a done. Perhaps the stat order was write 100 letters before 4:00 a.m. Wednesday and there is a 3 line minimum. So I'd say that she nailed that.
I noted the wording, "how are you doing in these unusual times." When I have a normal conversation with someone, I ask them or they ask me, how I'm doing during the pandemic. Or during COVID? Yes there is a pandemic going on it is not an "unusual time," it is a time of a global pandemic.  
Perhaps it is a KR offense to write an outgoing letter and acknowledge that there's a pandemic going on, or acknowledge that the pandemic is COVID 19. And so a euphemism, or perhaps a list of euphemisms, is supplied to these overqualified letter writers.
I'm thinking that my letter was written after being awake for some 36 hours or so by looking at the punctuation provided. The question mark on the 1st line is correct. However an exclamation mark instead of a question mark on the second sentence is suspect. And the questions mark after the third line is just weird.
So I got a lot out of that letter.
I live twenty minutes from a class five org. Why do I repeatedly get mail from England?
I see Desperation, Apathy, and a dearth of paying customers.
Clearly Not Clear