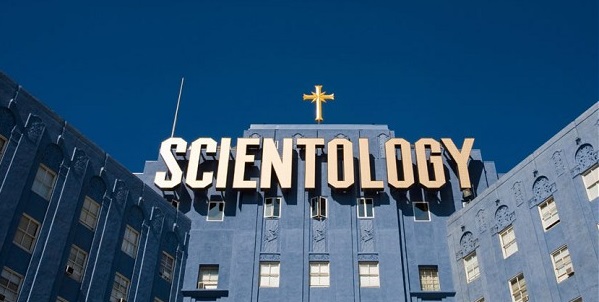 Another provocative article from Terra Cognita
Insanity in Scientology
"SANITY IS THE ABILITY TO RECOGNIZE DIFFERENCES, SIMILARITIES AND IDENTITIES," wrote L. Ron Hubbard in his policy letter of 26 Apr 1970, DataSeries 1R, The Anatomy of Thought. All subsequent italicized quotes are from this reference.
"This is also intelligence. Two or more facts or things that are totally unlike are DIFFERENT. They are not the same fact or same object. Two or more facts or things that have something in common with one another are SIMILAR. Two or more facts or things that have all their characteristics in common with one another are IDENTICAL."
It never ceases to amaze me how profoundly Scientologists misapply their own policy. From the head of the church, all the way down to students delivering lines from Alice in Wonderland on a Comm Course, cognitive dissonance burrows its way into the psyche of all members. If sanity really is "the ability to recognize differences, similarities and identities," then insanity must be the inability to recognize these three classifications. The Church of Scientology is rife with examples.
Truth or Dare
Since its inception, the church has failed at recognizing the difference between a bona fide suppressive person, intent on destroying the church—and all life on Earth—and someone with differing views regarding its tech and policy. Within Scientology, these two camps of people are identical. Outside its ranks, the differences are obvious.
Similarly (dare I use the word), everyone with opinions not fully aligned with those of LRH is considered to have overts and withholds, misunderstood words, and false data: church members, non-members, and suppressive persons alike. Pretty much everybody able to fog a mirror.
All people are sick and accident-prone due to a connection to a suppressive person. Period. There is no difference between Suzy bumping her elbow on the counter, Tommy's runny nose, and Joe's stage 4 cancer.
Ironically, Scientologists harbor the illusion that they're experts at telling the difference between ethical and non-ethical behavior. In fact, they've been so indoctrinated to believe that LRH is always right and has all the answers to everything that they can't recognize his inconsistencies, dogma, and unfounded theory, from truth. They can't distinguish science and scholarship from ignorance and irrationality. Psychological projection from the scientific method. Fact from fantasy.
Sloppy Minds
It's almost as if LRH was thinking of church members when he wrote, "…a sloppy mind sees no difference between a FACT and somebody's opinion." The average Scientologist cannot tell the difference between one of Ron's opinions and a proven fact.
"A vast number of people see no difference at all in FACTS and OPINIONS and gaily accept both or either as having equal validity. An administrator continually gets opinions on his lines which are masquerading as facts. If opinion instead of facts is used in solving problems then one comes up with insane solutions."
This last quote reminds me of a couple of things: 1) the OT Levels are based solely on one man's opinion without a shred of demonstrable data; and 2) since David Miscavige keeps coming up with "insane solutions," per LRH, he must be operating on opinions "masquerading as facts."
"An administrator runs into this continually. The administrator feels he is dealing with malice, sharp practice, laziness, etc., etc. He can lose all faith in honesty and truthfulness. The ACTUAL REASON he is getting such breakdowns is SANITY IS THE ABILITY TO RECOGNIZE DIFFERENCES, SIMILARITIES AND IDENTITIES. The people with whom he is dealing can't think to such a degree that they give him insane situations. Such people are not crazy. Their thinking is suppressed and distorted…"
 Scientologists are not "crazy," then; it's that their thinking has been "suppressed and distorted." Many staff are good-hearted. Most mean well. They're not crazy. They're not stupid. Their thinking has been "suppressed and distorted" by their church's founder and its current leader.
One could reason that the church has been insolvent and failing for decades because of its inability to recognize differences, similarities and identities. They can't recognize the truth from the imagined. Orders and programs written by LRH are not identical to those put forth by David Miscavige.
Daffy Organizations
"An organization, therefore, can itself be daffy if it has a concept that laws and facts and opinions are all the same thing and so has no operating policies or laws. Whole bodies of knowledge can go this route."
He sounds as if he's talking about Scientology!
Within the church, all "laws and facts and opinions" aren't necessarily "the same thing," but since they were written by LRH, they're undisputable, as if everything he wrote was the word of God and inviolate. Members aren't allowed to consider "differences, similarities, and identities," and resolve for themselves if something is true or not.
Ideal Morgues
Keep in mind Scientology's concept of "ideal orgs" while reading LRH's next passage.
"An administrator can call a conference on a new building, accidentally collect people who can't differentiate amongst laws, facts, opinions or suggestions—treating them of equal value—and find himself not with a new building but a staggering financial loss."
Damn!
David Miscavige clearly can't differentiate between what LRH wrote concerning "ideal orgs" and what he's forced down the throats of his public and staff sycophants. Sadly, most of these people can't differentiate between rational, well-conceived programs and DM's ludicrous plans and agendas.
Last Words
Differences, similarities, and identities. Wouldn't it be grand if everyone could truly make these distinctions?
Still not Declared,
Terra Cognita