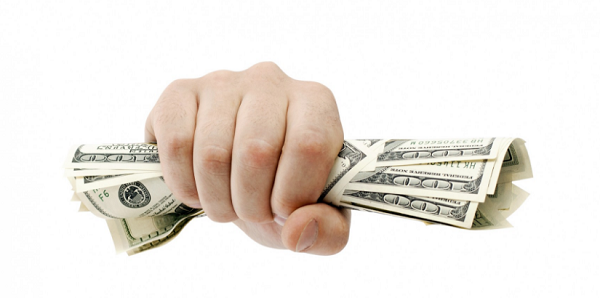 It was clear to everyone this was coming.
The SuMP launch is done. Funny, haven't seen any shows broadcast yet on the airwaves – not TV or radio or even anything on the internet?? You can be sure that if someone else "opened" a "broadcast center" it would begin broadcasting. Ideal orgs will continue, but there are too many areas where they already HAVE an empty ideal org or there is absolutely NOTHING happening even when they have a "new" building (Hello Philly? Detroit, New Haven, Chicago etc etc etc). The dead ideal org horse has been beaten to dust in all but a few cities.
So what's the ecclesiastical leader of the fastest growing religion on earth supposed to do under the circumstances?
Come up with the next pitch of course.
The "L. Ron Hubbard Hall" has been on the backburner for years. Heard NOTHING about it. Even though they didn't scrap plans for its construction (though as is typical, they have scrapped a few plans for the design).
But here they are, back again. And for each new idea the "reasons" become more absurd. This one is the hardest to sell of all.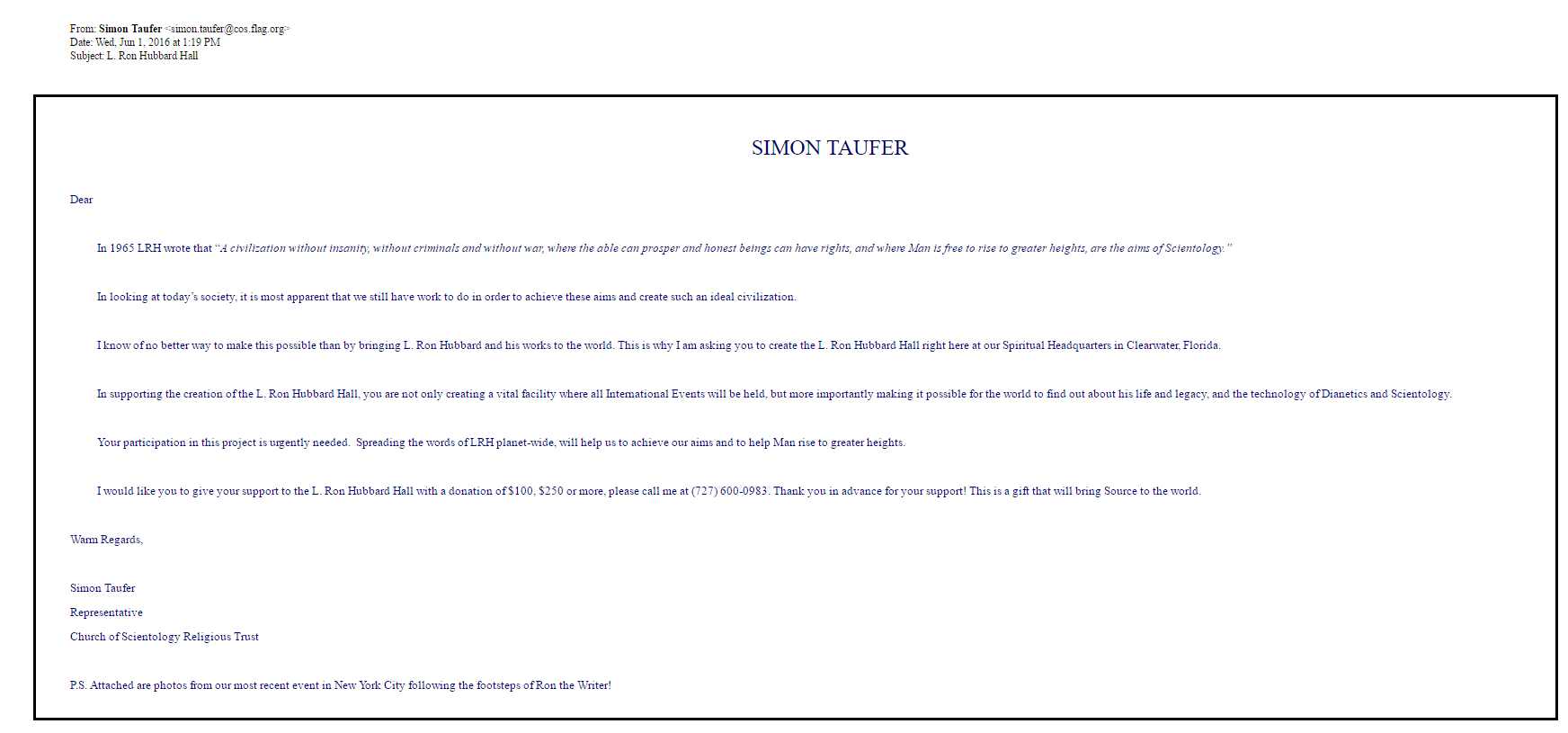 So, let me get this straight. We are creating an ideal civilization. And the best way to create an ideal civilization is not through auditing and training, but by building a David Miscavige event venue? Really? And this is how L. Ron Hubbard's works are going to be brought to the world? Haven't you noticed that the "international events" are NOT for the "world" – they are ONLY for scientologists in the bubble… You cannot get into the events unless you are a cleared bubbleperson. You cannot see the events unless you go to an org to watch them. Even for scientologists, it must be a tough sell to convince them that building an event hall is really going to "forward planetary clearing" (that is because it doesn't)
This is a "vital" facility? Why is that? Cannot fill the Shrine Auditorium. Struggle to even fill Ruth Eckerd Hall. So, why spend a hundred million dollars on building something else to do events in? There are plenty of other venue in Tampa Bay that will hold up to 15,000 people if it was ever needed (little odd they are still at Ruth Eckerd that holds 2300 after decades of "monumental expansion" isnt it?). Same in LA if they could ever fill the Shrine auditorium…
And a donation of $100 or $250 is a joke in this plan. Miscavige thinks BIG when he thinks about collecting other people's money. $100 will not buy one inch of the 473,829.7 inches of fiber optic cable that is going to go into this "state-of-the-art" facility.
All around, this is like a Saturday Night Live skit mocking scientology fundraising scams.
BTW – I wonder if this is Quinn the Eskimo's little bro being unleashed to follow in the Mighty Quinn's footsteps?