I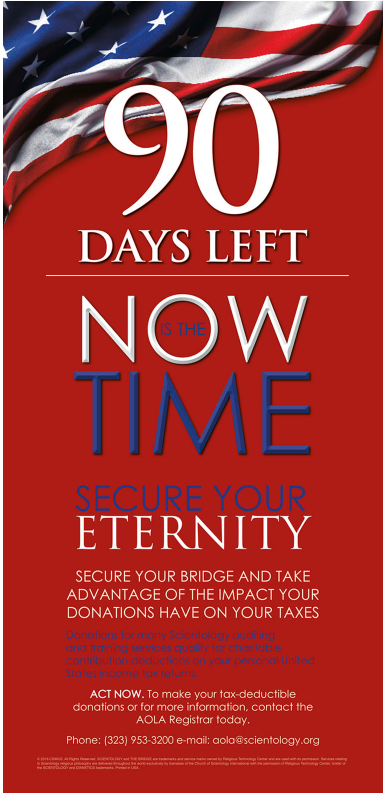 How many times can they keep telling people they need to "secure their eternity"?
And how sad is it to see this annual promotion that relies on a tax deduction as a gimmick to get people to "buy immortality." Sad for two reasons:
If you really COULD buy immortality and "secure your eternity" people would pay 100X what is currently being charged and would need no "incentive."
That the IRS is complicit in this scam.
I am sure plenty of commenters are going to cover this well. I am a little short on time, so I really just throw this out there as a topic for discussion.