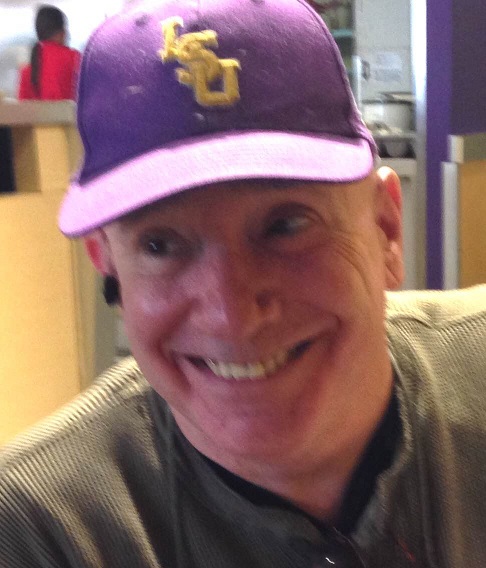 Public Announcement
Jim Faust
I was in Scientology for 27 years, 6 years of that time as a Sea Org member in the LA area.  I was posted at USLO, ASHOD, The Excalibur, Pac Estates, FOLOWUS, and the Pac RPF.  I routed out of the SO from the RPF in 1978.
For the next 19 years, I was a public Scn, sometimes very dedicated, sometimes experiencing misgivings and disagreements, most of which I was able to push out of my mind fairly successfully.   I gradually did my OT levels up to OTVII, which I audited on for over 4 years.
I did not experience a lot of gains on the OT levels.  The amount of cognitive dissonance I experienced worsened the closer I got to the top of the Grade Chart, with the gains I was told I would attain "later on" proving completely elusive.  I could no longer banish my discomfort with the Church as efficiently I had been able to in earlier, more zealous years.
I had unreasonably harsh and abusive handlings at Flag in 1997 in my sessions and also in ethics.  I left with my certainty that Scientology was working for me more shaken than ever.
I returned home and for the first time decided to view on the Internet the materials we had been told never to examine.  I had never read critical press or books, and up till mid-1997 knew only the Scientology and LRH version of the story.  I had never met LRH and only knew him through Church books, magazines, issues, and tapes.
I spent three weeks reading everything I could find on the Internet from ex-members, biographers, government enquiries, Hubbard's military records, and the personal accounts of numerous people who had worked directly or had close personal relationships with him.
What I read filled me with shock, dismay, anger, and a dawning realization that I had been lied to and conned.  I came to the conclusion that I had given 27 years to an individual and group that had done a great deal of harm.
I sent my OTVII materials back to Flag and stopped all activity in Scientology at that point.  I started a new life in a new area, made new friends, started a new business, in an effort to build a life free of the influence of Scientology.  I have been much more successful, calm, and happier as a result.
I stopped short of publicly announcing my departure from the cult. I just wanted peace and quiet.
Eighteen years have passed.  I have stayed well-informed of developments inside the group through lots more books, documentaries, inside accounts of high-ranking departed members, YouTube channels, and blogs.
I will never go back.  I have three children who all are in the SO and have disconnected with me due to my departure and disagreements.  I am sorry about that and can only hope that they will through their own personal experience come to perceive the true nature and modus operandi of the cult and emerge from the mindset created by the incessant spin, propaganda, and confusing and false doctrines created by Hubbard and distilled by Miscavige.
It is clear that the Internet has created access to information that was never anticipated by Hubbard and that his techniques of suppressing criticism and controlling what his adherents know are no longer adequate to keep members isolated and under full control.  The Church is shrinking and focusing on holding on to its deep-pocketed. "whales."  But even though it is in decline worldwide, it has a lot of money and can afford numerous lawyers to protect it from suits for fraud, human rights abuses, refusal to repay unused fees, etc.
I believe that the world would be a far better place without authoritarian, fundamentalist, and fanatical groups such as Scientology.  I do not use the teachings of Scientology except as they align with my own experience and observation, and have no interest in adhering to any organized system of beliefs except those I have developed for myself.  I believe that the overall effect of Scientology on me was deleterious and am still trying to recover fully from the false ideas and doctrines with which I was indoctrinated very effectively while under the sway of this group.
I have written a more detailed account of my experiences in Scientology and my painful process of coming to my senses, and I will try to make it available at ExScn.net (ESMB) should anyone be interested.
I am available for comments or questions by email at jimfaust@cox.net.