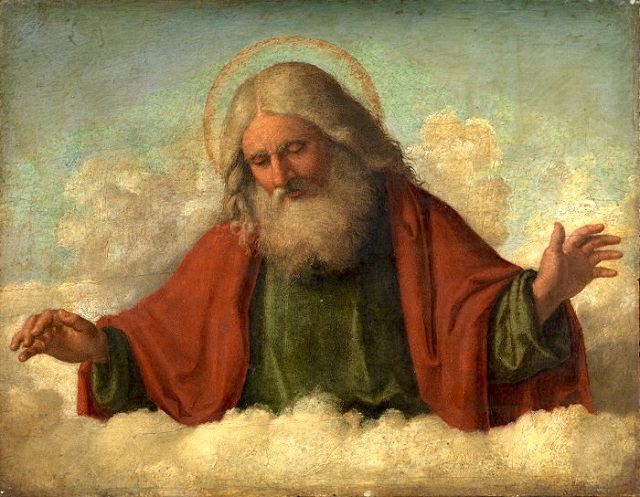 There are often questions about scientology's belief in God.
Do they believe or don't they?
Scientology goes to some lengths to make it appear "of course we believe in God, it is the 8th Dynamic in scientology."
But what that means is pretty vague. Here is what L. Ron Hubbard says about the 8th Dynamic:
THE EIGHTH DYNAMIC — is the urge toward existence as infinity. This is also identified as the Supreme Being. It is carefully observed here that the science of Scientology does not intrude into the dynamic of the Supreme Being. This is called the Eighth Dynamic because the symbol of infinity,∞ stood upright makes the numeral eight. This can be called the Infinity or God Dynamic. 
When the Seventh Dynamic is reached in its entirety, one will only then discover the true Eighth Dynamic.
FUNDAMENTALS OF THOUGHT
The bolded section was in the book when it was written by Hubbard, but deleted in more recent editions, no doubt because it is not in keeping with the idea that scientology believes in God.
Let's take a look at some other quotes from Hubbard that make his position pretty clear – we are not talking about the Supreme Being in the 8th Dynamic:
The Eighth Dynamic is really infinity stood upright. And it simply means infinity. Now, you can come along and say, 'Well, you also mean the Supreme Being?' No, we don't particularly mean the Supreme Being. How do we know that you aren't, collectively, the Supreme Being. See? That's probably much more closer to truth. There are gods around of various kinds. There are some wind gods over in India; there are various savage gods of one kind or another. But if you give them a good quizzing you find out that they're just a thetan and they behave most remarkably like you would if you hadn't thought that you ought to lay aside all the power you had, too. — L. Ron Hubbard, Lecture October 19, 1954
He repeats here his idea that man is God:
Every man there is, is a universe. You talk about God: The most you will know about God for probably a long time to come is you. If you want to know what God is all about, or if you want to know what you're all about, you want to know what the fourth dynamic is all about, you consult the essential elements of 'you-ness.' Not buried, unconscious, submotivated, libido-icated, bypassed symbolizations of the left hind ruddy rod, which we therefore graph and say, 'It's all mysterious and you can't understand you, so therefore we can own you.' We're not running that operation." — L. Ron Hubbard lecture November 10, 1952
Another quote on the same theme — god is something invented by man in his own image:
A god of this universe, an anthropomorphic god — and I hope that you understand me very clearly when I use this word 'god' loosely and even blasphemously, for the good reason that this thing g-o-d is something which man has set up in his image. And it is merely an ambition on the part of a thetan, it's an effort, a co-effort on the part of thetans to have a playing field and so on. And there is, actually, beings above the beingness of this universe. There are beings, but they are not this anthropomorphic thing who is the jealous god, who has hate and vengeance and so forth, that happens to be above that level. And the jealous god, the most jealous god there would be, would be a god who would insist at all times that he must not be duplicated, even to the point of not using his name in vain. He mustn't be duplicated. No graven images. His space, it's all his space and so forth. And we go on this way. Interesting, isn't it? — L. Ron Hubbard lecture, December 14, 1953
And another:
There is nothing more simple than for a fellow to duplicate himself any place in the universe because he isn't any place in the universe because he is every place in the universe. Any one of you immediately, any one of you immediately answers up to the definition that has been given the anthropomorphic itself entitled God. Any one of you, because you're everywhere on omniscient and omnipresent, and on the bus, and everything. — L. Ron Hubbard lecture, January 7, 1954
And another:
Authorship of the universe is something which has been in question for many years. People have been arguing about this for a long time. Even in ancient times the Christian argument with the conservative, status quo religion of Rome involved the creation of the universe. Who created the universe? In the early days of Greece, you found the various factions fighting over this fact of the actual creator of the universe. People have a tendency to run it backwards and try to find an earlier creator or a master creator, or this and that. What are they looking for? They're looking for you! You're hunted! To that degree, you're hunted. Fascinating. — L. Ron Hubbard, January 22, 1957
Some real gobbledygook on the subject:
I have a book which proves absolutely the presence of demons and demon exorcism and proves completely a priori — oh, the most fascinating reasoning is the bulk of this book. You just feel your brains go creak as you read this thing…They go on and prove absolutely that the word of the church is law. And then they prove the fact there was a demon present. Just as I say, you, just, brains go kind of creak. It's got one of these things in practically every column, two columns to the page, quarto-size volume, for about three or four hundred pages. It's a very old book and was printed way way back when. Fascinating volume. Well, I want to prove pan-determinism to you on this line now. Now, a thetan can see what he can be; he can be what he can see. Now, have any of you ever seen God? Well, come on, come on, have any of you ever seen God? All right. You've never seen God, huh? OK. If you have never seen God, this proves conclusively that God is the Supreme Being at the eighth dynamic. Isn't that right? Oh, yes it does! Because you've never seen God and you're being self-determined, which is the first dynamic. So this merely demonstrates to you that individuals are not pan-determinism. You follow this? — L. Ron Hubbard lecture, December 16, 1954
And so, to supplement this and supplant it and get rid of the liability involved, they say, "Well, there must be a cause someplace," so they invent a God. And they say the God must therefore stand out there and be cause all the time because it's so obvious that we can never be cause because we just run on Newton's three laws of motions without even knowing about Newton. — L. Ron Hubbard lecture, 30 March 1954
He thought of "Christianity" as an implant as far back as 1952. You also have the "confidential" HCOB, "Routine 3, Heaven", 11 May 1963, part of the SHSBC era.
For a long time, people have been cross with me for my lack of co-operation in believing in a Christian Heaven, God and Christ. I have never said I didn't disbelieve in a Big Thetan but there was certainly something very corny about Heaven et al. Now I have to apologize. There was a Heaven. Not too unlike, in cruel betrayal, the heaven of the Assassins in the 12th Century who, like everyone else, dramatized the whole track implants – if a bit more so.
And his infamous 1968 Class VIII course lecture entitled "Assists":
And people were ferried in here by the billions and the billions and the billions and they were ferried in here with boxes. And they were put in boxes and they were stacked around. And the people who were on this planet already just caught it in the teeth. They weren't bothered .. no body bothered to pick them up. They just shot their administrators from guns, and shot their control points out and they took these people in boxes and so forth and they dumped them and then they set off hydrogen bombs on the top of each primary volcano there is on this particular planet and when they blew up it blew the thetans into the air and after the bomb an electronic ribbon, which also was a type of standing wave was erected over the area. The tremendous winds of the planet blew every thetan there was straight into those particular vacuum zones which had been created. These were brought down, packed up, and put in front of a projection machine which with sound and color pictures first gave them the implant which you know as Clearing Course and then a whole track implant which you know as OT II.
After this, however, up about a .. the remainder of the thirty six days, which is the bulk of them is taken up with a three-D, super colossal motion picture, which has to do with God, the devil, space opera, etcetera, they go five pictures to five words. And we have the full record of
what it is, and it goes on for about thirty six days and then these poor bastards were let wander out .. pardon me .. they were then boxed up again and the boxes were mixed so that .. there were two assembly areas, one was Las Palmas and the other was Hawaii. And in these two assembly area they took samples from each volcano area put it in little boxes. And they had an assembly line. And in Las Palmas it runs down the main street of Las Palmas. You get more damned accidents on that main street than you can shake a stick at. One of our captains was feeling rather queasy until I told her: "Well, the old assembly line of R6 is just twenty five feet from you as you lie here on the slipway". That blew the charge.
The entirety of Roman Catholicism, the devil, all that sort of thing, that is all part of R6.
He put this imagery on the front of the Introduction to Scientology Ethics book, as with many of the images he put on the covers of his books (including Dianetics and History of Man) because he claimed these images were out of the R6 bank and would command people.
You can draw your own conclusions about what Hubbard believed and what he taught scientologists to believe. All in his own, unalterable, still 100% valid words.