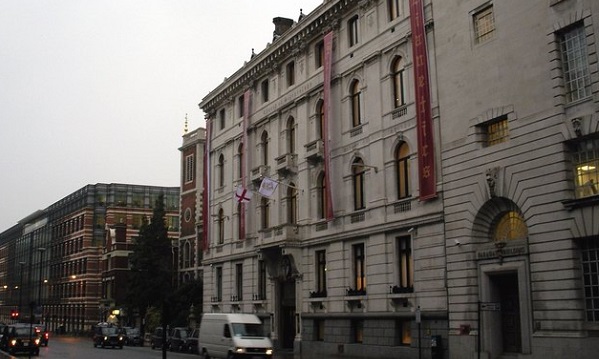 A-M-A-Z-I-N-G fail.
This email was recently sent out from the executive in charge of getting new people onto the Bridge in London's "ideal" org.  And of course this is the ONLY org for a city with 10 million resident – imagine if there was ONE laundromat in all of London and the owners were announcing "we are cleaning London's clothes" and actually stated their goal for the last 25 years was to do the laundry of every person in London, but they still only had one small laundromat that nobody even used because their prices were too high.
He is so very proud of the fact that one person a WEEK is getting onto the Bridge! (this DOES qualify for an exclamation point) Lookat us, we are doing one load of laundry per week!
This "ideal" org cost more than 10 million pounds. As I recall it was opened in 2004. Twelve years later and they are "clearing the UK" at a rate that is not even keeping up with the number of people being declared.
The evidence of the complete failure of Miscavige's "ideal org strategy" is everywhere to be seen. But of course, they keep doubling down on it because as with everything else (Basics, GAT etc) he has come up with, the failure is attributed to DBs/SPs and CI c***suckers refusal to implement his brilliant plans correctly. So they just keep hammering on the same old stuff and the result is invariably the same. Reminds me of Central Files – but that is much less expensive.
Good morning xxxxx!!!
I am writing to you to give some continued inspiration on FSMing and disseminating Scientology.
In London Org we have at least one brand new public moving from introductory services in Division 6 onto the Bridge EVERY WEEK! Did you know that of the last 50 public in London resigning from Division 6 services to the mainline Bridge (Purif, SRD, Student Hat etc), 35 of them were brought in by FSMs? \
That means that you, yes you Xxxxxxx play a massive part in making NEW Scientologists! And I am here to help you.
So do you have any selectees, friends or family you are working on currently?
If not would you like to come and see me for some drilling or advice?
ARC,
Charlie Wakley
Public Executive Secretary London Day