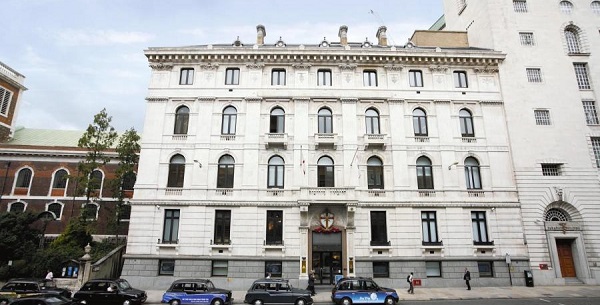 Twelve years after becoming "Ideal" and combining two orgs into one (London and CC London) London is STILL not SH Size.
The building IS magnificent. And they have a separate Test Center on an enormously busy street (the former London Org premises).
If you took all the times they have announced their "highest ever expansion" and "bigger," "better" and "faster" over those years it would be more words than are found in DMSMH. But nobody seems to notice that despite them claiming all this incredible expansion they have not even achieved the "make-break point" of an org. St Hill size. L. Ron Hubbard said this is when the staff earn a living wage — which is the purpose of "St Hill Size"…
This is true for EVERY ideal org. NO expansion has taken place despite their posters proclaiming "10X expansion" (featuring a photo of Atlanta "ideal org" — which is completely dead).
L. Ron Hubbard also said that achieving the size of old St. Hill doesn't take a long time — "a matter of weeks"… his proof was that he did it at St Hill and then Boston did it too. The same Boston that has not been able to make the grade as an ideal org now for 13 years. He said the only reason orgs would NOT expand was that they were not operating "on purpose" and the staff didn't have a "purpose to expand." Of course it was all their fault.
Just look at the "graphs" in this promo piece, no numbers, no dates. Who knows, their VSD could have gone from 500 pounds per week to 800 over the last 2 months as they got one person on their grades. I would love to see the graphs since 2005 and see just how effective this ideal org program really is. And frankly, it tells you EVERYTHING you need to know that they are too embarrassed to put numbers on their graphs. You know if London org really HAD expanded steadily over the last 12 years they would be shouting the number of clears they make every week from the rooftops. It should be HUNDREDS, if not thousands per week by now.
And there should be another dozen orgs in London by this time (remember Miscavige's little graphic with arrows spouting new groups, missions and orgs around all the ideal orgs???).
This is really pathetic. But excellent evidence that even with an infusion of $20 million into 2 buildings (the org and the "Test Center") they have achieved nothing and clearly have no idea how to expand scientology anywhere.