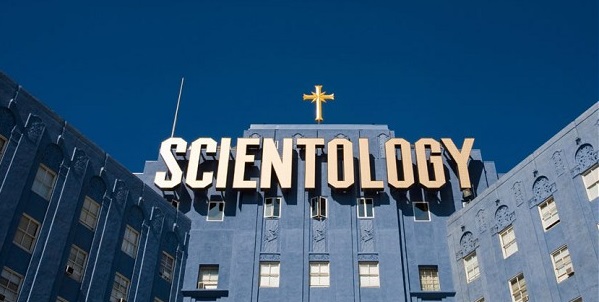 Another provocative essay from our old friend Terra Cognita.
Love and Compassion in Scientology
Love and compassion have always been given short shrift within the walls of Scientology. In fact, they're rarely exhibited, almost as if they're signs of weakness and not worthy of expression.
Shakespeare said, "To be wise and love, Exceeds man's might." The church should pay attention.
The Dalai Lama said, "Love and compassion are necessities, not luxuries. Without them humanity cannot survive." Scientology would do well to follow his advice.
Compassion
Showing compassion for the less fortunate is not something Scientologists do. Scientologists are taught that people are responsible for their own condition. That misfortune is the fault of the individual. People "pull it in." People choose to see evil psychiatrists and get shocked and hooked on drugs.
If stomping on a few toes—or throwing someone under the bus—is what it takes to reach their goals, that is what a good Scientologist will do. Nothing is more important than "going free."
Scientologists don't have time to help people who've fallen on hard times. Contributing to "downstats" only produces greater downstats—according to LRH. Scientology is for the able.
Per Keeping Scientology Working, "We're not playing some minor game in Scientology. It isn't cute or something to do for lack of something better. The whole agonized future of this planet, every man, woman, and child on it, and your own destiny for the next endless trillions of years depend on what you do here and now with and in Scientology. This is a deadly serious activity. And if we miss getting out of the trap now, we may never again have another chance. Don't muff it now because it seems unpleasant or unsocial…"
And thus, the ends justify the means.
"Love thy neighbor" is a Christian maxim—not a Scientologist's.
Love: Is it an Emotion?
In Dianetics, The Modern Science of Mental Health, LRH wrote, "It has been discovered that there are three kinds of Love between woman and man: the first is covered under the law of affinity and is the affection with which Mankind holds Mankind; the second is sexual selection and is a true magnetism between partners; the third is compulsive "Love" dictated by nothing more reasonable than aberration.
It's interesting that Ron included the emotions of hate, resentment, and no-sympathy in his Tone Scale, but not love. Why is hate an emotion and love isn't? Because he saw love as a "doingness" and not as an emotion? I'm not sure I agree. Of all the emotions on the scale, none adequately express what I feel for my family as does love.
Certainly an increase in communication and reality will raise the level of affinity, but is love no more than a corner of the ARC Triangle? (Affinity, Reality, Communication. Together they equal understanding. An increase or decrease in any corner of the triangle, raises or lowers the other two.) Is love simply a degree of affection? An expression of affinity? Or something more innate, more hardwired? Is our love for our children simply a result of having communicated with them more than the other kids on the block? Even after they become teenagers and know everything and drive us crazy?
Is falling in love merely the attraction of different wave lengths, positives and negatives drawn inexorably together like two star crossed magnets? Or is there something more deep-seated and inherent to the equation? I'd like to believe love is more than a simple matter of physics and is more than an unconscious response of my reactive mind telling me that the object of my desire is a substitute for a long lost ally.
Speaking of Families
There is no bigger example of Scientology's lack of love and compassion than their policy of disconnection. None. To me, the purpose of religion has always been to answer the basic questions of life. Shunning, ostracism, and ripping apart families were never answers that rang true for me and fit in my universe.
Imagine the brainwashing that must occur to convince a son or daughter to disconnect from their parents—or vice versa—to never communicate with them ever again. There is no justifying or sugar-coating this sick behavior. Scientology denies this conduct, stating that this policy was cancelled years ago. These are complete lies. Mike, and others, have written extensively on this abuse.
Scientology has no compassion for anyone who disagrees with LRH or with the dictates of David Miscavige. Parishioners are either one hundred percent behind them or they're suppressive and must be banished. Scientology has taken expulsion to a whole new level in recent times.
The church preaches it has all the answers when it comes to human relationships. And yet from what I've observed, the divorce rate among Scientologists is huge. I can count the ones who have not been divorced in my town on one hand—and have fingers left over.
Like most other cults, members in Scientology have unreasonable fears of people in the outside world. This fear translates to making less of outsiders and justifies treating them without love, compassion, and all too often, human decency.
Of all the religions, Scientology may be the most heartless and unforgiving.
The Façade
On the surface, staff members can appear happy, friendly, and eager to help their fellow man. Underneath this veneer though, many hold little regard for others beyond their worth as a "stat." Those with money are highly valued. Those without, need not apply.
Unfortunately, many Scientologists—especially staff—seem to lose their native love and compassion after a year or two inside the church. Many develop ridged, "every man for himself" mentalities in their race up the Bridge. Little is more important than getting onto the next level or getting someone to pay for their next service before Thursday at 2 P.M.
Sea Org members can be particularly cruel and callous. They've been indoctrinated to believe nothing is more important than the aims of Scientology—and getting their products. Sons and daughters, fathers and mothers, friends and fellow staff are subordinate considerations. Demonstrating love and compassion is a waste of time and a character flaw. "Only the tigers survive."
As Regraded Being recently pointed out, elderly Sea Org members are especially susceptible to this cold-blooded behavior and are routinely discarded when they get too old to produce.
Last Words
Love and compassion in Scientology are in short supply. Both are secondary to the goals and purposes of the church. Sadly, neither plays much of a role in "going free."
Scientology is every Scientologist's first love. People, not so much.
Still not Declared,
Terra Cognita
P.S Thanks Brian for commenting on this subject in the past.