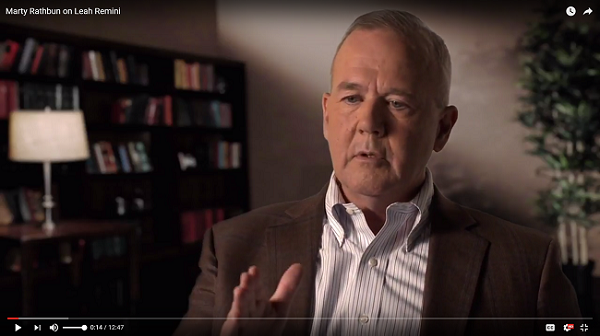 I have declined to comment about Marty Rathbun until now for two reasons:
I had no additional information about him than anyone else did, though people assumed otherwise. Therefore, I could only speculate about his actions and why he would do and say the things he did. I try to avoid speculating, I would rather deal in verifiable facts.
I considered him a friend and someone who had helped me when I was first leaving scientology. He was in a unique position as few had similar experiences in the Sea Org and with Miscavige as me, so it was easy for him to understand. I will always be grateful to him for that – he and Jason Beghe dropped everything and flew overnight to Denver when Monique Yingling and Bill Walsh came to try to "handle" me – those sort of acts of friendship I do not forget.
The thing I find most reprehensible is to turn on those who had been friends – from Monique's lawyers to virtually everyone he had connected with since leaving scientology. I find this sad and ugly, and I am not inclined to do the same with respect to him.
I said above that I had no additional information – but now that he has made claims about me and Leah and Tony personally he has put me in a position where I DO because I know the details of which he speaks. I will respond simply: Marty is rewriting history (much of which he wrote himself in his earlier versions of events), recounting things that never happened and assigning motives to people that appear to be the fruits of his imagination. And he is laughably trying to create upset between me, Leah and Tony Ortega as if any of us would believe him. Beyond that I am not going to dignify his craziness with specific responses. And I still don't have any information that sheds light on WHY he is doing what he is doing.
That being said, I sincerely believe Marty should seek professional help.  He has lost touch with reality. He appears delusional and is convinced the spiders he sees all over the walls are real — and that it is his duty to earnestly explain his imaginary spiders to the world. I am saddened to watch it happening, wishing there was something I could do to help him, like he once helped me.