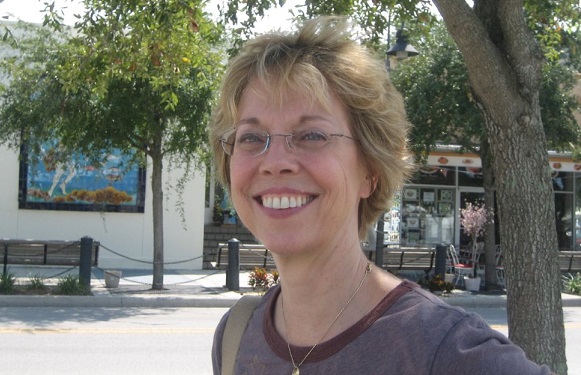 I was declared the week of Thanksgiving, which was the church's gift to my family on such a memorable holiday.  Since then until February,  when he finally disconnected, my heartbroken son had been trying to wrap his mind around his mom being an SP and how to "handle" me.  I am devastated but will not stop fighting to get him back, and fighting to stop this horribly abusive tactic of disconnection that the church of scientology uses to control its members.  My son is in the honeymoon phase, and I feel responsible for setting him up to be the Scientologist he is today, for being the kind of Scientologist that would disconnect from his mother who he loves.  (I never once talked to my son about the shit that was going on with me.  He only found out something was up AFTER the Comm Ev. when he was barred from attending the big event because his mother was disaffected.)
I only hope it doesn't take him 35 years to wake up to the fact that he is in a destructive, mind-manipulating cult.
My story is virtually the same as many other stories of disconnection.  I was a young adult in 1973 when I did the Comm Course and received Life Repair.    Those two things set the stage for me.  I trained in Dallas and interned at Austin Org.  I was a staff auditor at Mission of the Southwest in Dallas when the crazies hit and I left with Vicki Stokes (Aznaran), Rick Aznaran and two other mission staff to go to Houston to start a mission.  I did not like the state of affairs going on and being forced to do work I did not enjoy nor sign up for.  So, in 1977  I left staff.  (As an aside: An interesting thing of note to me around this time is that within a few short years, Vicki Aznaran became Inspector General RTC!  This was astounding to me how she could go from Mission Ed to this vaunted post in such a short time.  One of these days someone should explain to me how that happened.)
By 1991 I had trained and interned as a Class 6, HSSC, NED, FPRD, HRD auditor and I was OT VIII, and I did it through my own savings and hard work.  I wanted to do these things.  Did I believe in everything I read or heard on a tape?  No.  Did I believe and did every auditing action I receive or do work for me?  No.  Did I have any regrets up to this point?  NO.
From 1992 to 2004, I lived in Clearwater and virtually did no services but along with my husband, raised our two children and was very happy.  The New OT VII was promoted heavily and I, regretfully, decided to do it.  In January 2005, I was auditing again on OT VII. There were red flags popping up but none so obvious or great as The Basics push in 2007, the regging for those, the observation of every post regging, the IAS  non stop regging for donations, the Library Campaigns, the enforce, enforce, enforce, the must do's! the sec-checking!
These were things that bugged me a lot but the point of no return came when I was cold cocked with an erroneous sec check in spring of 2009 when I was called in to complete OT VII.  Without going into the full extent of it, I never got over that betrayal and from that point up to when I completed NEW OT VIII, my mind followed some survival route out.  I wasn't lying per se in order to complete levels and programs, etc., but I was not-ising (burying in my psyche) big time.  When I walked off the Ship in January 2010, I knew I would never hold the cans again.  It was a quiet promise I made to myself that I would not put my psyche in the hands of another – EVER AGAIN. 
I knew something was wrong at the top but the skies parted when, in mid 2010, I actually allowed myself to verbalize to a friend, "Something is wrong with David Miscavige."  I began to read and when the Debbie Cook email hit in January 2012, I said "Hallelujah!  Finally." 
I have read a lot related to the state of affairs in the church but I really want to thank in particular Jeffrey Hawkins, Marc Headley, and Marty Rathbun for revealing so much of what is going on in the church and helping me to connect the dots on things that were wrong.         
In May 2013, I was called into the MAA office at Flag over a couple of KR's, and calling David Miscavige a sociopath.  The MAA began to insist I hold the cans.  As I had already made clear to him that I would not ever hold the cans again, I walked out.  That was the day the clock started ticking for me.
This is where I would like to thank Mike Rinder.  When the shit really hit the fan for me at this time, he was there for me as I started to download to him what was happening.  For the next several months it was a mantra from OSA or an MAA personally or on a via from my husband or a friend to tell me to just go in and get a sec check.  Clean it all up.  Then everything will be all right.  Yea, right. 
Even though I never met or even talked to Mike until after I was declared, I could write him and without giving me advice or invalidating the way I was handling things, he showed me kindness and real understanding.  This, coupled with some strength given to me from a very good friend, Steph, and a family member, helped me to make it through this horribly isolating time.    If we are all on our own personal journeys in life, this is what I gained in this chapter – the lesson of true compassion and empathy (without a scientological filter) and the power of the words, "I'm here for you." 
My family is fractured and my son has disconnected from me, but I do not regret or have second thoughts about the way I handled this situation.  I did what I thought was right and took a slow and sometimes very painful route in order to try and save my family.  I have never thought I did it for honor or integrity or any high-minded concept.  I JUST COULD NOT TURN MY BACK ON THE PEOPLE WHO HAD BEEN ABUSED or the people who were continuing to be abused with false imprisonment or physical, mental or spiritual slavery.  This is basically why I got declared. 
To those out there that know that something is wrong but don't want to find out:  Please, do your due diligence and find out for yourselves the truth.  One of the most frustrating things to me in this journey has been those Scientologists out there that are trying just to live in good standing with the church, while knowing there is something wrong but don't want to look behind the curtain.  It makes no sense that you are helping to preserve what you think the true intentions of LRH are and the goodness that Scientology has to offer and at the same time fail to do the one simple task of finding out the truth for yourself.  I will continue to fight against the abusive nature of disconnection as well as the many other abuses the church of scientology inflicts on its staff and its parishioners.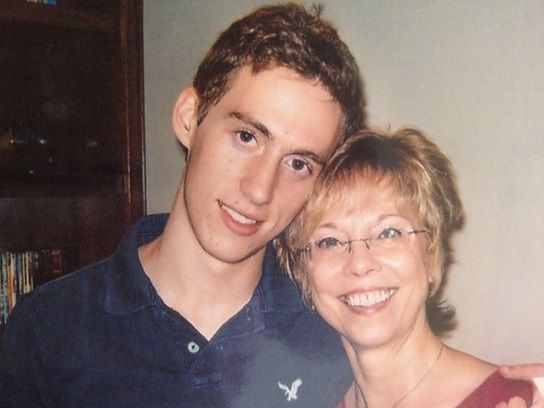 UPDATE: I do not want to put up another posting so regular readers miss this one, so I am simply adding this to the end as it cannot go unmentioned.
The "Sara's Choice" story was picked up by the New York Daily News (and a lot of other media to come…) and finally Miscavige responded (you will recall they refused to respond to ANY communications or requests for interviews from the Tampa Bay Times) and this is what they said:
Church officials told the Daily News that disconnection is a voluntary practice, and on their website the church says they encourage members to have "excellent" family relationships, whether Scientologist or not.

"Any inferences that the Church interfered in the private affairs of this family or any other are categorically untrue," said Karin Pouw, spokesperson from the Church. "The Church of Scientology declines to debate the meaning or application of the voluntary practices of the religion, with the emphasis on voluntary."
This is how you handle things from inside a bubble of sycophants.
This, in light of that story, has got to be the most arrogant, insane response he has ever come up with (it is an absolute certainty that this statement was NOT written by Karin Pouw, she is not capable of this level of arrogance). Absolutely tone deaf to the facts that are presented or the empathy that ANYONE who reads the article feels for Sara. Effectively saying that she, her husband, her son and everyone associated with the story are liars, but we "decline to debate." I know why they decline to debate. He thinks this sounds like the "high ground" and all he is doing is alienating everyone who reads it even more (if that's possible).
He would have been better off saying nothing.