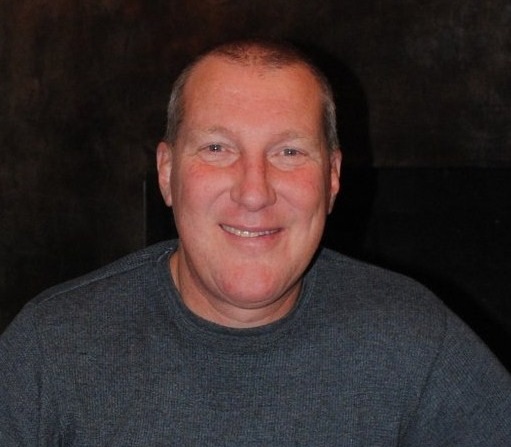 Frankly, anyone who has watched Mat speak on The Aftermath has no doubt that he is a straight-shooter and an all-around stand up guy. Nobody believes the tripe scientology says about him, not even the people that wrote it. But they think they might be able to convince some of their KoolAid drinkers it's true, maybe. 
I feel Mat (and anyone else who has appeared on the show) should have a forum here to respond to scientology if they wish, though I am pretty sure it's not necessary.
But on the other hand, sometimes it is cathartic to just get it out of your system, put it on paper, and have it there for the world to see.
Believe me, if I were in a burning building, Mat would be one of the people I would hope would be in the rescue party. 
Let it rip Mat.
Truth Regarding Scientology's Hate Page on Mat Pesch
In Season 2, Episode 9 of Scientology And The Aftermath, I talked about my experiences regarding Scientology's money making operation.
Of course, Scientology immediately created a hate website on me that is full of lies (which is their trademark).
In order to further expose Scientology for what it is, I decided to shed some light on what they claim.
Mat joined the church as a "pot head"
Actually, I graduated high school without ever doing any drug. I did smoke pot after graduating. When I got into Scientology (at 20 years old) I had probably smoked a handful of joints during the previous year. Note that I had my own apartment on Long Island, NY and I was fully supporting myself working at a tile company. Hardly a "pot head".
In 1983, I held a post that ended in disgrace with an order for me never to be given an executive position again.
In 1983, Sea Org members from all the various RPFs (Rehabilation Project Forces) in the world were brought to the international Sea Org base in Hemet, California to make up one huge RPF.
They were there to be the labor force for various construction projects. Most of these RPFers had left behind spouses and in many cases, children. In order to get off the RPF, they are supposed to be given 5 hours per day to get through a series of courses and auditing (counseling) steps.
The problem is they were given ZERO enhancement time. They did hard labor in the desert with little sleep. On a good day, they got 3 or 4 hours sleep. Many times they worked 2, 3 and once 4 days straight without sleep – all dictated from the highest levels of Scientology management.
I was the non-RPF staff member responsible for overseeing the work. I kept the same schedule as the RPF. I was told to tell the RPF that if they completed Project X they could get enhancement time. They would complete Project X and then I would be told to tell them now they just needed to complete Project Y. This BS went on month after month.
One day I was called in and told I needed to announce a "game" to the RPF regarding the need to construct a huge music studio before Christmas and then they could get rewarded with enhancement time.
Ground hadn't even been broken. It was a 2 year project. I refused to make that announcement despite threats. I was done with the BS. For that, I was labeled "worker oriented" and "disaffected" and I was assigned to the RPF in Florida.
Those labels followed me for the next 20 plus years because I tried to be human and fair to those that worked for me and I tended to call out obvious BS.
Scientology says my time at the Int base in Hemet ended in disgrace.
All I know is that I was more than happy to get away from that psycho base. The way those RPFers were used and abused was the real disgrace.
"In 1988, Pesch was put in charge of the unit responsible for the upkeep and maintenance of properties in Clearwater, Florida"
That "unit" was the Flag Crew Organization which had 200 staff and I was made the Captain, the person who runs the whole thing.
This organization was bringing in about $250,000 per week.
It is responsible for the upkeep of all the buildings as well as the food, berthing and transport for all the staff & public at the base in Clearwater, Florida.
In 1988, Flag Crew had almost $1M in unpaid bills. The food companies were about to cut off business, the Coachman building (which the church was renting) was about to have the doors chained closed, phone & utilities were about to be shut off, etc. The place was a MESS.
I was taken from running renovations projects to being made the Captain of Flag Crew, inheriting a million dollar debt. I don't mind saying that I did an incredible job and came up with bright idea after bright idea to make that organization solvent again, getting the bills down to ZERO after about 6 months.
So why was I removed from that post and sent back to run the renovations?
There was an executive at International Management named Jennifer DeVocht who was insisting that the Fort Harrison be made into a "5 Star hotel" on an immediate basis. The fact that 5 Star hotels don't have 4′ x 8′ bathrooms and 14′ x 10′ bedrooms with 25-year-old window A/C units was irrelevant to her insane orders. She wanted the 1 Star Ft Harrison transformed into her idea of 5 Star immediately. But I wanted to handle the insolvency first and THEN work to achieve 2 Star, then 3 Star, etc.
Jennifer removed me from post for being "CI (counter intention) to going 5 Star".
The first week I was off post, Jennifer came down to Clearwater from the Int base and she purchased over $100,000 worth of amenities, special robes, towels, soaps, etc., for which there was NO money, in total violation of Hubbard finance policy, let alone common sense.
She then showed off all the stuff she illegally purchased like she was some kind of wonder woman. I found her to be the nasty, arrogant and ignorant.
"Mat held a position of Treasury Secretary where he was removed for dishonesty and falsifying records." Scientology also refers to this as a stint in the local book keeping department.
That statement is a complete lie. As part of Scientology trying to gain tax exemption from the IRS in the mid 80's, Scientology agreed to have an outside tax accounting firm have complete access, each year, to all the Treasury records to ensure everything was being done PERFECTLY, to the penny.
At the time, Treasury at Flag was a backlogged mess.
There was a concerted effort from the International Finance Office and the Flag Service Org to man up and establish the Treasury Division, and as part of that I was made the Treasury Secretary.
As a team, we got in every point of what L. Ron Hubbard laid out would be needed to have a Power Quality Treasury. Miscavige himself did the final inspection and gave me a commendation stating that we had achieved the first power quality division in the history of Scientology.
I held that post for 7 years and each year, we passed our inspection 100% from the outside company. So why was I removed from post, you might ask?
Per scientology policy, the main responsibility of the Treasury Secretary is to ensure there is no free service occurring. Key to this is inspecting where the auditing is being done and ensuring all the public have a proper invoice.
Policy states that no public can be awarded free auditing, even if they are a celebrity or VIP. The staff in the delivery area also want to ensure they are delivering against a proper invoice or else they can't count the delivery on their statistic, which is what they pretty much live for.
All was well for 7 years until family members of Tom Cruise came to Flag and the word coming down the line was that they were to get FREE auditing.
No one liked it, but no one wanted to put their neck out to stop it. Pretty soon they had received over $100,000 worth of free auditing and there was no end in sight. This put me in a position where I could be shot if I did take action and shot if I didn't. The usual solution to such a situation is to at least write a report. So, I wrote my report to RTC, which is Miscavige's organization. At the time I didn't realize that Miscavige and Tom Cruise were exchanging valuable gifts and were fixated on stroking each others ego.
I was removed from post by Mark Ginge-Nelson who was a key Miscavige enforcer in Clearwater.
(As a note, this is the same Mark Ginge-Nelson that Debbie Cook would later testify was beaten and made to lick a bathroom floor clean, when he inevitably fell out of favor with Miscavige.)
Mark told me that I was being removed for being "CI to Miscavige" and I had the choice of going to the RPF (Rehabilitation Project Force) or being posted in the furniture mill for the rest of my life.
I chose the furniture mill.
This next lie gets into some real nasty territory, even for Scientology:  "Morally, he was a failure as well. His first wife wrote that he terminated their 20-year marriage and started a relationship with another woman when she was out of town. Pesch even saw a lawyer to see if he could divorce her without her consent."
Okay, here is some background data. When Scientology first purchased its international base in Hemet, California in 1978, everything was supposed to be kept secret. We all had fake names (AKAs), you needed to travel 45 minutes away to call a family member while someone in Security listened to the call, you couldn't use Scientology terminology outside the buildings, etc.
Another rule was that if a couple wanted to get married they needed to drive to Tijuana, Mexico. We were given the address to some house where a guy in his best sleeveless T-shirt answered the door and for $20, he wrote out a marriage license.
So, that's what a pretty girl with long red hair named Mary and I did and for over 20 years, we had a very good marriage despite the normal challenges of the Sea Org.
At one point, she did the RPF (for recruiting someone that turned out to have taken LSD) and I did the RPF for "disaffection" where we were separated for years. Other times we were on opposite schedules or even posted on opposite sides of the U.S. Despite this, we had never considered ending our marriage.
In around the year 2000, I was working as the Treasury Sec FSO and Mary was a maid for 3 floors of the Fort Harrison Hotel. Mary was a very capable, hard working staff member that just happily got her job done no matter what it took. One night I came home and found a note on the bed saying simply "I have been sent to the RPF."
I find out that Mary has been sent to the RPF for refusing to disconnect from her entire non Scientology family. Mary was raised in a VERY close family of 9. Mary has been in the Sea Org for over 20 years and her family had no problem with it – none. Mary's dad, who was about 80 years old and in very poor health, had worked for decades as a social worker. As a social worker he had sometimes referred people to mental health professionals (psychiatrists and psychologists).
L. Ron Hubbard basically says that psychiatry is the cause of everything bad in the Universe since the beginning of time. So now, out of nowhere Mary is being told that she has to disconnect from her entire family or go to the RPF until she comes to her senses.
As an RPFer you are totally cut off from everyone outside the RPF including your spouse and children. You are also constantly under watch.
The order regarding this was coming down from above our organization and so couldn't be resolved locally. I didn't know it at the time, but Miscavige was actively ordering scores of marriages to be dissolved at the International base and it was that insanity that was filtering down the line.
During the months that followed, I was getting pressure to divorce Mary. It was one of those crazy situations brought about by Scientology for which there is no good solution. I knew Mary would never disconnect from her family which meant that she would never come off the RPF and I would never be with her again. I didn't want to leave the Sea Org at the time and it wasn't something I could discuss with Mary (as we were kept separated per their policy). Even if I could get face to face time and I brought up the subject of leaving, there would be the possibility that she would either report me or have it come up in her metered interrogations. Also per policy it is a "suppressive act" to talk to another about an intention to leave the Sea Org. It was a f#@*ed up situation.
The church says that I saw a lawyer. No, I was a broke ass Sea Org member that had never used a cell phone or the internet. I didn't have a lawyer on speed dial. A Scientology lawyer was put on the phone with me to inform me that my "marriage" in Tijuana was not legally recognized by the U.S. Government. I did write Mary saying that due to the circumstances we should end the "marriage".
The woman I later married was a new Sea Org member and someone I didn't know until after Mary and I ended our marriage. The church says that Mary wrote up something stating otherwise. Mary was isolated in the RPF. If she had that idea I can guess who gave it to her.
Not to leave anyone in mystery, Mary routed out of the Sea Org, started a successful business, bought a house and went on to create a happy life. From her facebook page I see that she maintained friendships with many Scientologists who are still connected to the church. I hope she looks at some of the information now available so as to strip away at the false information she was fed for decades. Do I feel bad about how the whole thing went down? Of course.
He and Amy hooked up with each other when he was married to another.
Surprise – another lie. While Amy and I did start a sexual relationship while in the RPF, we were both unmarried – two single adults in our 40's. I hadn't been married for 2 years prior to going to the RPF. We knew we were going to leave the Sea Org together and we were no longer willing to be obedient robots.
As a note, Scientology points out our relationship violated the standard application of Scientology.
While that is true, they are missing a much bigger violation of their precious technical application.
How can the average person in the Rehabilitation Project Force be there for 7 years, with some being there for over 10 years???? This is despite getting 5 hours a day to audit and do the required courses. Of course the technical arbitraries have to be HUGE and they are. They were also all put in place by Miscavige himself.
No one wanted to say or even think that thought because of the consequences. While in the RPF, Amy Scobee actually laid out what the destructive arbitraries were that were making the program nearly impossible to graduate and she proposed a solution. The proposal was approved by the top technical people at Flag, then approved by two of the top technical people at the international level.
But when Miscavige saw it, he came down hard on everyone who signed off on it and his insane arbitraries remained in place.
The last point of attack in the hate site is to insinuate that I am a terrorist because I posted that the demonstrations done by Anonymous were key in motivating Amy & I to speak out.
That's quite a stretch. Obviously Scientology's definition of a terrorist is anyone that demonstrates or speaks out against its abuses.
Let's take a look at the actions and characteristics of the Church of Scientology itself and see whether or not it qualifies as a terrorist group. Here are just a few points to consider.
They have a policy which calls for the utter ruin of anyone they deem an enemy. To better understand to what extremes they will go, I suggest reading "The Unbreakable Miss Lovely" by Tony Ortega.
Direction by its Founder to take over governments and the world.
With the help of hired PIs and its own spy network Scientology investigates individuals and infiltrates groups, agencies and businesses to gather intel that can be used to its advantage.
Controlling its staff and public with the threat of losing contact with family and friends. Watch Season 1 of Scientology And The Aftermath for numerous examples.
Holding members against their will. (Search Don Jason for a perfect example.)
Recruiting foreign staff members with false promises and then taking their passports upon their arrival so as to control them.
Having a whole drill in place, including the use of PIs to track down and bring back staff who attempt to escape. Search Gary Moorehead, former Security Chief of the International base. He states that he tracked down hundreds of escaped staff from his base alone.
Having labor camps for handling unwanted thoughts and conduct of its staff members. This handling routinely takes 5 to 10 years where the individual is allowed no physical contact with their spouse and children.
A long history of protecting child and adult rapist in an effort not to tarnish its own reputation. Watch Season 2 of Scientology And The Aftermath for examples – plus my wife's rape at age 14 as covered in Season 1, Episode 1.
A long history of subjecting its staff to sleep deprivation. Many staff have experienced working months and even years with an average of 4 or 5 hours sleep a night. Many staff have also worked doing manual labor for 1, 2 or 3 days at a time with no sleep. Note that sleep deprivation has long been used by military units to torture and mentally break spies and prisoners.
A long history of using under-aged children as full time workers while denying them a proper education.
A long history of isolating pregnant female workers and pressuring them to get an abortion so their production is not slowed or lost.
A long history of intentionally breaking up marriages and families where it sees a potential benefit for itself. Sees no real value in the family unit despite public claims that it does.
Spends tens, even hundreds of millions of dollars to observe, monitor, harass and attack anyone it considers to be an enemy or potental enemy. This includes the creating of hate magazines, hate sites and hate videos. There is a whole part of the Church of Scientology dedicated to these activities.
When a Scientologist shares their most personal information with the minister, the information is recorded in writing, as well as with hidden cameras and microphones. That information is many times released publicly to hurt the person when they fall out of favor with Scientology. The recent hate page put up on Mary Kahn is a perfect example of this.
Many people have come forward to report being physically beaten by the leader of Scientology, David Miscavige. In several cases, these people have reported multiple incidents. This includes accounts of being punched, choked and kicked. Debbie Cook also testified that Miscavige ordered his Communicator to slap her so hard it knocked her over. He also had the same person bend Debbie's finger back and he threatened to have it broken if she did not answer his question properly. A video of her court room testimony can be found online.
Scientology has a history of what can only be described as committing acts of torture. These are some examples:
Scores of Sea Org members at a time were held in double wide trailers known as "The Hole". The trailers had bars on the windows and a guard at the only door. These people spent months and even years living and sleeping side by side in these trailers. Despite being on the California desert the airconditioning had been turned off for weeks at a time to further punish the inmates. They were literally fed from a bucket of slop. Many of the prisioners were physically beat up.
Debbie Cook was made to stand in a garbage pail for hours with a sign hung around her neck that said "LESBO" because she stood up for someone Miscavige was wrongly and intentionally accusing of being homosexual. Water was poured over Debbies head while she was yelled at and slapped.
Debbie Cook observed a staff member named Mark Ginganelson being beaten, then made to lick a bathroom floor clean for speaking out against the physical violence being dished out by Miscavige.
Holding someone in the RPF with no physical contact with their spouse and kids, year after year, after year, after year, after year (despite them even living on the same property) is a form of torture. I have seen it mentally break people and I mean just that.
I don't know if "terrorist group" is the right label for Scientology. I do know that they are a greedy, nasty, dangerous, well-funded, well-organized group that is a threat to any individual, family or society that comes in contact with them.
They certaintly don't deserve tax exemption and you don't want them working their paws into schools, children groups, etc. You also don't want them using their money to gain favor with police, judges, politicians, etc.
It is exactly their doctrine to do these things.
I would say that Scientology is morally and ethically one of the worst groups on the planet.
Hubbard's handling of all concerns voiced regarding himself or Scientology was to lie, deny, attack and eventually to hide.
Scientology needs to realize that that formula is no longer workable, now that the internet exists.
Mat Pesch
11/17/2017