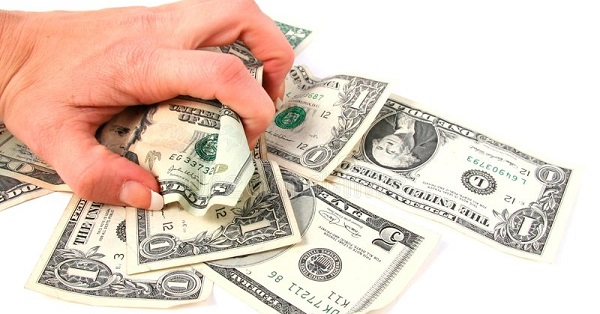 I received this email recently, and the person was happy to have me publish it.
This adds to the existing mountain of evidence of scientology worship of money and that they will do literally anything to get it.
Dear Mike:
Congratulations—the Fair Game podcast is great, as is your blog.
On Sunday, Oct. 25, I received a stunned call from a pal who has a mammoth amount of Church of Scientology card debt, something like 17 different credit cards, plus refinancing of his vehicle, along with a second mortgage on his home. His mother co-signed for one or both these loans. This gentleman is a solo worker, in his 60s, and is humbly self-employed. He is a trustworthy, hardworking, and a talented good soul. He is not someone who can be mitigating 16-19 different borrowing relationships and amounts (though, initially, he did earnestly try).
He recounted a conversation he just had with a staff member in HCO. This staff member was getting in touch to insist and implore the parishioner—with whom he had not spoken for some months[1]—to be sure to pay back all of his credit cards in full, expressing to him that "your eternity depends on it." My friend then endeavored to explain his prior deep analytics, number crunching, along with attorney consultations,[2] that led him to where he is at now. While he had strongly considered bankruptcy, instead he had months ago given power of attorney to an OT Scientologist-led firm in Clearwater to represent his situation to all his credit cards.  This has been a tremendous relief for my friend.  He has been freed up to focus on his small business. As he explained to the org ethics officer, he recently has a little bit of money in his savings account; he no longer has a severe consideration "Can I afford this?" when he visits the grocery store or goes to put fuel in his vehicle.[3] The parishioner more or less attempted to express "It is not broke, so I do not need to fix this." All the org staff member could offer was "You need to do the ethical thing," plus more on "Your eternity is at stake here."
Well, Mike… what do we imagine this HCO unexpected call to a parishioner deeply in debt suggests? The Church of Scientology is having its birds come home to roost. There are enough parishioners struggling to pay their C of S card charges and related loans that the church is in the crosshairs. Instead of owning the source of the problem (the over-the-top reg cycles), orgs are being directed to address a different (and wrong) target: the beleaguered parishioner.
[1] Given the pandemic and the local org being shut down for approximately six months this year, plus this gentleman has had limited or no reach to go back in because he is flat-broke and drowning in C of S debt.
[2] Since he could in no way afford the six-figure debt he was in from donating to the local org for HGC auditing, pushed and pushed on him, with staff helping him to apply for more and more credit cards and loans.
[3] Basic regular life got somewhat restored in other words, since he entered this arrangement.