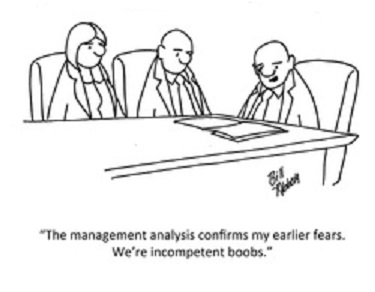 Following up on the recent post about Orlando some Special Correspondents sent in some information about other "ideal orgs" which I thought I would share.
Boston
The Boston Org has now had to move out of the building they have occupied for decades and into rented facilities because in typical "ideal org style" they completely screwed up their planning.
A lot of money was spent to renovate the "old" org building and it was one of the nicest scientology orgs on earth location and building wise (not counting the marble palaces of late).  Then the "ideal org" madness set in.
To make a long story very short, they sold their historic home in order to get enough money to buy a new place that was "adequate" for an "ideal org."  But of course the buyers actually wanted to take possession of the property they purchased, and OF COURSE there was no way Boston could raise the money to renovate the "ideal org" in the time frame that they "postulated" before they would have to vacate the old Beacon St premises. The sad story rolls out from there.
Here is the original Boston Org on Beacon St.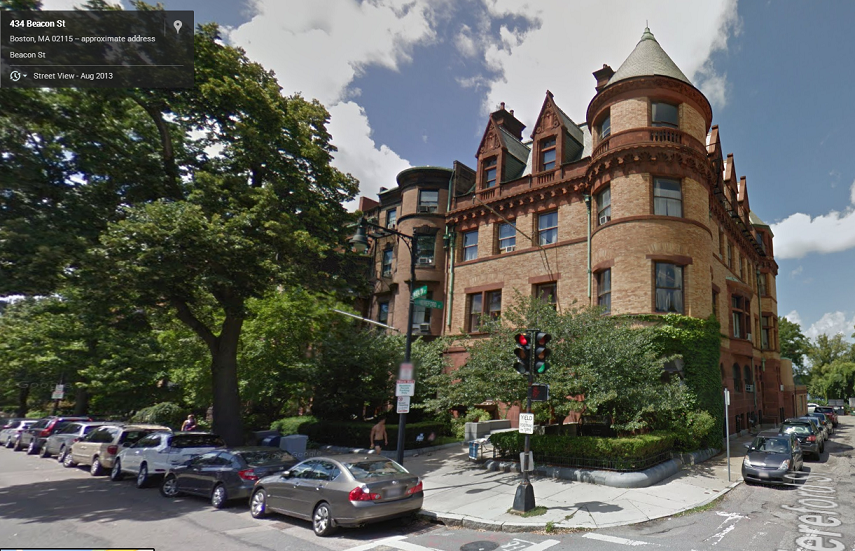 Here is the new "ideal org" — which like the "ideal orgs" in Detroit, Philadelphia, Chicago, New Haven, Kansas City, Montreal, Battle Creek and other places around the world — is falling into disrepair and has not even STARTED renovations (they probably don't even have enough money for the "Planning Fundraise" to be called a done.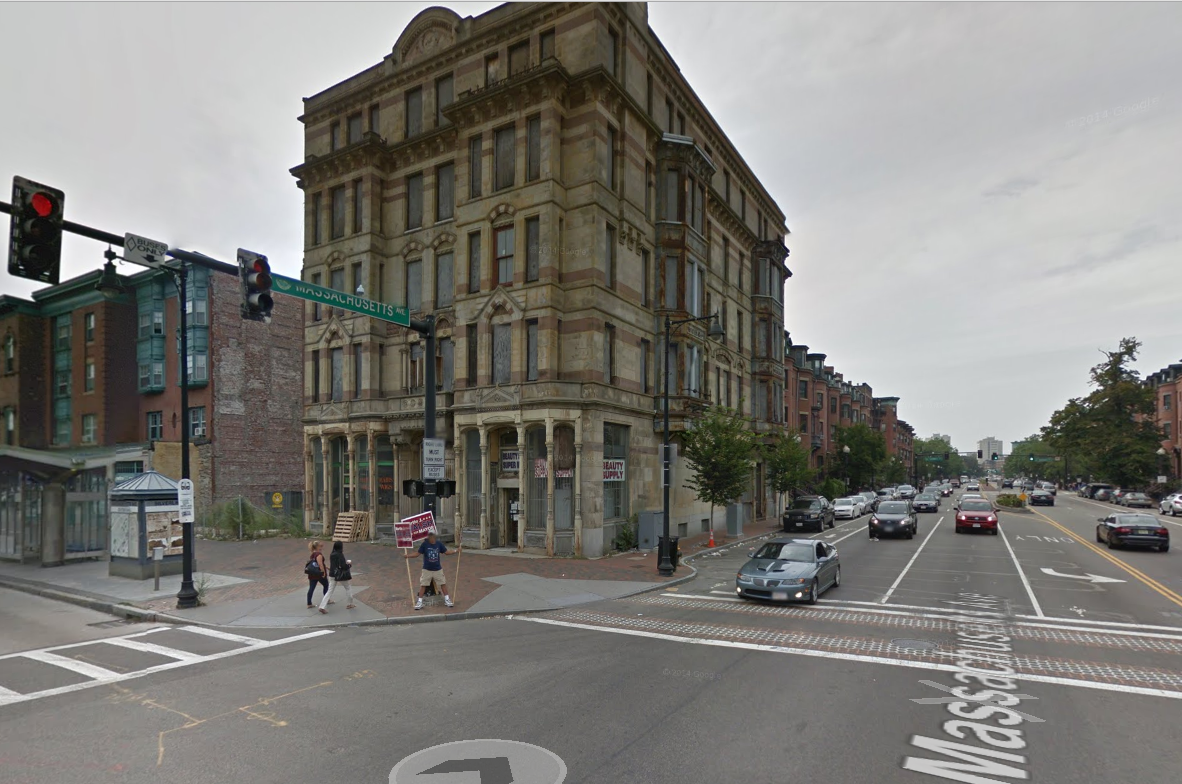 The "most urgent strategy for clearing the planet" is only "urgent" in the pitch to collect money. RTC, CSI and IAS would rather see these buildings sit empty and decay than invest any CHURCH money in them. Even when an org like Boston, the "model org" for accomplishing "St Hill Size" mentioned specifically by L. Ron Hubbard in his "Birthday Game" issues, has to slink off to a rented space out in the suburbs. They didn't pay rent at Beacon St, so now they not only have to raise the many millions required to get their "planning approved" and then "renovations phase done" — they have the added financial stress of now paying rent AND no longer being in the location where they have been FOR 40 YEARS.
Many business have failed utterly because they moved. Scientology's brilliant "managers" are going to have this org move TWICE. Because they sold their perfectly adequate building in the hopes of collecting enough money to get a much bigger building they don't need, and of course, that hope was just that. If "postulates" bought buildings I would be living in Buckingham Palace. But that's not how things work in scientology — if you don't go along with "command intention" (in this case, "get into an ideal org now") you are a CICS (counter intentioned c**ksucker). And in a self-fulfilling prophecy, the PROOF that the staff in Boston are in fact "CI" is that they have not "made it go right" and have now lost their building.
Here is where they have moved into. The third floor of this building at 1515 Hancock St Quincy Mass. They also have a storefront that will allow them to bodyroute everyone who walks by that has never heard of Google.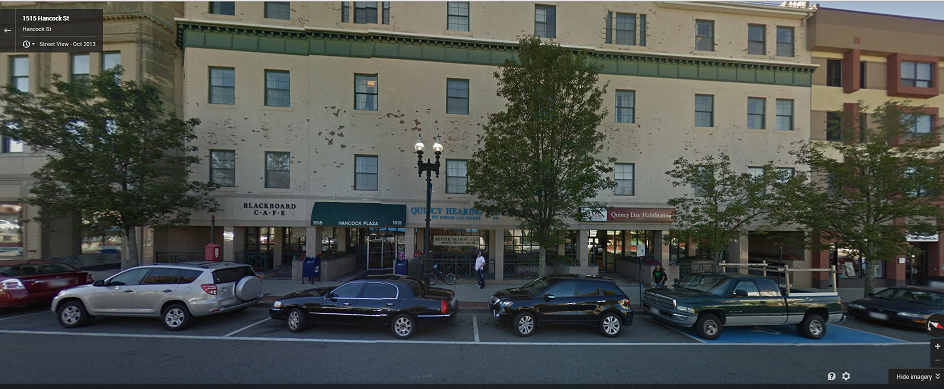 Possibly, this will be the final nail in the coffin of Boston Org. It seems unlikely they will EVER move into their "ideal org" and they will languish in Quincy, slowly going bankrupt like Philly, Chicago, Detroit and many other orgs across the US and the world.
Santa Barbara
Santa Barbara is another "Orlando" story.
They announced to their field that they were purchasing an "ideal org" building just off the 101 Freeway in Ventura.  It was another "perfect" ideal org — out in an "office park" area inaccessible other than by car with no restaurants or other facilities nearby, it would be the perfect "ideal morgue."
This was the property they selected: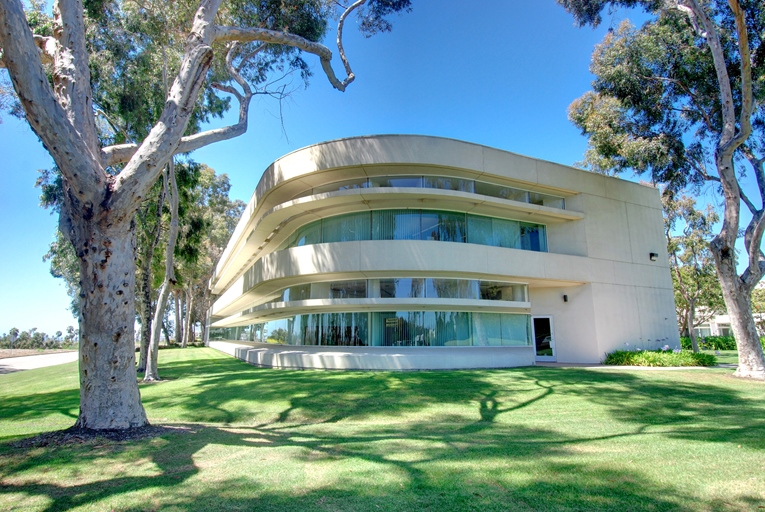 Here is how they promoted it in August last year:
Miscavige even announced at one of his Voldemort Graduations: "Santa Barbara and Vancouver both made a giant step forward to obtain their respective buildings, and they will be announced as soon as the deals are finalized." (Funny, this reminds me that I should check up on Vancouver as they too have their own "ideal org" clusterf**k nightmare).
Of course, they used this "fact" (just like Orlando), to try and pry money out of their handful of public.
And like Orlando, they are the red-headed step child of the WUS Juggernauts who are making the entire WUS "ideal" — starting with California. You see a lot of hype about Valley and Silicon Valley and even some about San Diego. Santa Barbara is left to fend for itself. Their "Alliance" is with Pasadena in the "California Coastal Alliance" — but Pasadena is ALSO part of the "LA Alliance" to get Valley done.
Poor old Santa Barbara. This was complete pie in the sky.
Well, here is reality.
The building was sold on August 8th, 2014 — but not to the church or any church entity.  To the Ventura County Credit Union. They paid $7.7 million.
Santa Barbara is not going to raise $7.7 million this century.
But they used this to "sell" the urgency of "giving money."
Funny, no announcement now of their change of plans. Probably the people trying to reg money are still using photos of the building they are never going to buy as a "postulate."