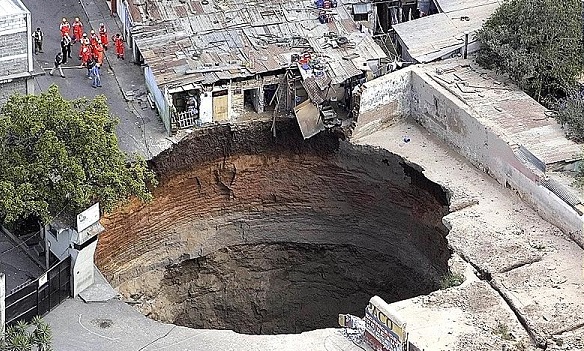 This is a report sent in by Peter Bonyai. He wrote a book I highly recommend about his years in Scientology and the Sea Org in Hungary that I covered in a blog post entitled Money, Power, Servitude.
Peter keeps tabs on the goings on with scientology in Hungary and has some news on that front that indicates all is not so rosy in the straight up and vertical, 47X expansion world of scientology. 
OTL Central Europe (also known as OTL Hungary), the local Sea Org unit in Budapest, will be dissolved in the next few weeks. They have already vacated the building they rented (I am sure they left quite a few unpaid bills behind) and almost every staff member has to report to Copenhagen for reassignment. A few Sea Org members will remain in Budapest, though all I know for sure is that the WISE office stays (judging from current trends, I guess there will be an IAS Reg as well).
"OTL" is short for Operations & Transport Liaison – it is basically a small CLO, responsible for all Scientology activities in a few countries. There used to be four OTLs in Europe – OTL Russia, Central Europe (CEE), Italy and Iberia (for Portugal and Spain). As a note, OTL Iberia suffered a similar fate – when the Madrid Ideal Org opened, Dave ordered the "useless" OTL to be closed and its staff were used to fill vacant positions in Madrid Org. According to my wife, who was there when it went down, OTL Iberia was essentially bankrupt and they were even regging money to try to feed the Sea Org members.
Since I spent my entire Sea Org career there, I though it would be appropriate to sum up its history.
OTL Hungary was founded in 1996 by Miklós Fekete, a Hungarian Sea Org member, who was a Freewinds staff member, on leave in Hungary. He could not or did not want to return to the US, so he came up with the idea to establish a Sea Org unit here. At that time, there were more than 10 small missions throughout Hungary along with a large one in Budapest and hundreds of new Scientologists who knew next to nothing about the Sea Org or the Church in general. They were more than 50 people who were eager to join to Sea Org in Clearwater but could not get a US visa.
So, Miklós thought he could set up a Sea Org base here and draft all these people who wanted to join the SO. He contacted Walter Kotric, the CO CLO Europe and told him his idea. They agreed that Miklós would carry out his plan without asking for approval from Int Management (as it would take forever and would not be granted anyway). Miklós and the new OTL would get into production, provide something of value and that would justify the existence of the unit.
I wrote about his in my book:
Walter even had an idea, and as all great ideas in the Church, it included collection of large sums of money. 
At that time, the Budapest Mission was using photocopied unauthorized translations as course materials, as except for a few basic books, no Scientology materials were officially available in Hungarian. According to one interpretation of the relevant policies, the Budapest organization should have paid royalties on the pirate copies to the publishing corporation of the Church called New Era Publications International in Copenhagen.
So Walter fired a mission, formed from the staff of the freshly established OTL, to calculate all the royalties owed for the course packs locally produced in the past 7 years and to collect all the backlogged monies owed, complete with interest.
According to Miklós, his first task was to "get in ethics" in the Budapest Mission. According to Sea Org logic, if someone does not pay royalties, he is stealing directly from L. Ron Hubbard, the biggest crime of all. So Miklós and his cohorts called a special staff meeting and announced that everyone had to do an overt/withhold write-up. Walter warned Miklós beforehand that during the initial briefing there would be staff members who would try to stop this by stating that such actions had to be approved by the Case Supervisor, so they were to prepare to address this eventuality head-on. One of the missionaries was supposed to take photos of any such elements, and another was to conspicuously take notes on a black clipboard.
Just as Walter predicted, one of the staff members stood up and voiced his concerns about Case Supervisor approval for such actions. Immediately, a photo was taken and notes were written. This proved to be enough to dissuade anyone else from protesting. Miklós then summoned the executives of the mission and briefed them on his task. He asked them how much work would be required to collect all the invoices written for course packs in the last seven years (they were stored in big cardboard boxes). One of the Mission executives responded with an answer that became a running gag in OTL later (almost always mentioned when we faced seemingly impossible tasks or deadlines):
"100 people working for 10 days fulltime!" Miklós just smiled and said: "OK then, let's get cracking on those boxes!" Naturally, this meant that every staff member in the mission (they had almost 100 staff at that time) had to stay there for the night to sort and collect invoices. They managed to get it done by the following morning, the debt was calculated and Miklós and his missionaires relentlessly pressured the executives until the organization paid the bill in full, mainly by forcing them to rake in as much cash as they could.
Since it was a rogue action to begin with, there was almost no interference from international or continental management. And fortunately, the leadership style of Miklós was quite different from what was in vogue uplines. Miklós preferred PR (and extreme manipulation) above ethics and punishment. Unless he was under pressure from Walter (he was his boss), he almost never resorted to justice actions. He tried to find out by trial and error who responds to what and adjusted his approach accordingly. He only threatened those with dire consequences who did not respond properly to PR and sweet-talking. To be fair, he was quite good at getting things done.
So, the OTL expanded and grew and we even managed to open an org – Budapest Mission was converted into a Class V organization, which then achieved Saint Hill size (in the usual stat push way though) and then its area of responsibility was expanded to the entirety of Central Europe.
By 2001-2002, the OTL had around 100 staff members, plenty of cash reserves and every key position was manned. Our success brought greater interference from Church management and that's when the slow decline started, which turned into a freefall in 2004. A series of CMO ethics missions were conducted and by 2005, almost every single division head (with one exception) and above was either declared, removed from post or offloaded from the Sea Org. In the following years, staff numbers slowly dwindled to the 10-20 range, the reserves evaporated and it turned into your familiar struggling Scientology organization – a few diehard and loyal staff members fighting off the hordes of angry creditors.
Apparently, someone to decided to finally put it out of its misery.
Believe me, if things were booming as they claim they are, there is no way they would close down a "management org" that presumably had been instrumental in the massive expansion in their zone… It just is NOT the way things are done in scientology. Like everywhere else, scientology in Hungary is imploding.