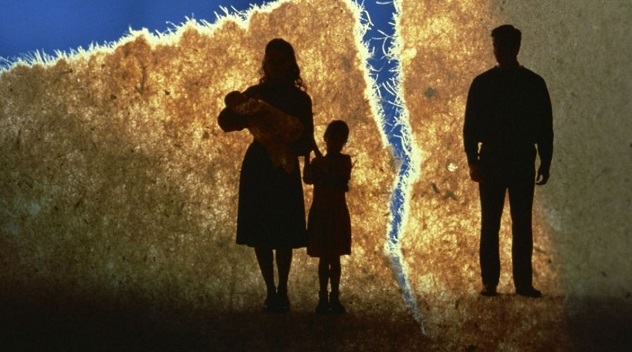 This is filed under the category unabashed hypocrisy.
Also known as the the gospel of the church of scientology.
Tony Ortega had this in his Sunday Funnies column, but it was sort of buried among all the other nuttiness that is rounded up each week.
It didn't get much comment, but given the level of hypocrisy, I felt it deserved a little more attention.
These people are, with a straight face, jumping on a campaign with a catchphrase "one family torn apart by war is too many."
How about they get on board a campaign "one family torn apart by scientology is too many"?
They could start with the most senior local official,  Australian "church" President, the "reverend" Vicki Hanna/Dunstan who disconnected from her daughter…
Or perhaps the chief spokesperson of the church in Australia, Virginia Stewart who disconnected from her father.
And with this at the very highest levels of the church, how many others are there in Australia?
Too many to count.
But the sentiment is correct — ONE IS TOO MANY.
Putting an end to scientology tearing up families is a very worthwhile campaign. Perhaps some of those "humanitarians" that call themselves scientologists could get on board?