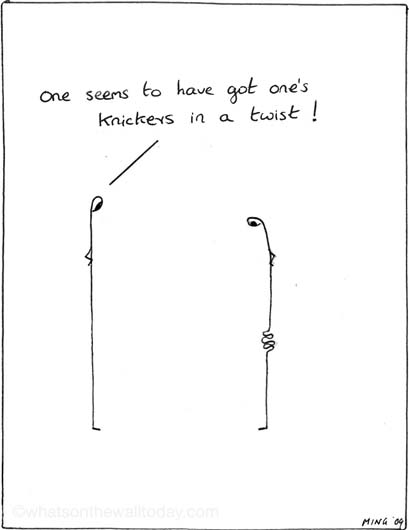 Rona has her knickers in a twist because the NUMBER ONE ORG IN THE WORLD HAD 2 PURIF/SRD STARTS IN ONE DAY, and they, the mighty ideal org of Pasadena had zero.
The astonishing fact that TWO STARTS in a day puts you on top of the world of Scientology seems completely lost on Rona (or anyone else inside the bubble for that matter). To justify these ridiculous buildings they are in they should have 10 starts every day. at that order of magnitude they MIGHT make 50 Clears a week if they did EVERYTHING right.  Even then its only 2500 Clears a year…. And that would possibly make them viable. It would also make them bigger than the FSO, and STILL not even scratching the surface on "clearing their zone."
And not surprisingly, this is apparently all that anyone is interested in. Purif and SRD starts… This is par for the course. When GAG was released it was all GAG. Same with Basics. And Congresses. And ACCs. And Ron Mags. But even before that it was KTL. It was Grades. LOC. PTS/SP. You can run through the list, scientology exists on fads. "The latest" is the greatest and there is nothing more important. Until the next "latest" comes along.
Amazing that Pasadena Org is watching the STARTS in Taiwan by the hour… And trying to drum up enthusiasm and business on this basis. This is the very small world of scientology. They try desperately to make it sound big and omnipotent. In fact, it is small, shrinking and increasingly impotent.

Date: Mon, 2 Jun 2014 
From: Rona Bowles <ronabowles@hotmail.com>
Subject: [OTC-Mail] OMG!!! We are #2? No Way!

Dear OTCers,

I just got word that the Kaoshiung Org got themselves in high gear and moved into 1st Place with 2 Purif and SRD starts today! 

This moved them into the lead of the game that we are NOT going to lose this week, right? 

And how many starts did Pasadena get today? OMG…it was zero!

Never fear, when our darling Brooke arrives at 4 pm to start the Purif on Tuesday, we will move up to be tied for 1st place. But what if the Taiwanese Tigers get another start before the rest of our starts for the week? 

Don't let me stress out too much guys, it isn't a pretty!

Come and start the Purif or SRD this week. Send in your friends, family or selectees. Let's make this happen!!!

We're #1! We're #1! Right??? It's Pasadena style!

Looking forward to seeing you and hearing from you to help us take the lead again in the next 24 hours…

ML,
Rona