Very sad news from my old and dear friend Janis Grady:
I'm deeply saddened to say, at 5:22 am this morning, December 30, 2021 my husband of 41 years, Paul Grady let go of his body and moved on.
He put up a good fight, he even managed to come out of being on a ventilator in an 11 day, medically-induced coma. His lungs, however, were heavily scarred from many years of smoking. He lived another 8 days and got to have final moments with family and several close friends. I got to be with him when he passed and our good friend, Scott Campbell, was there as well. We sat at his bedside to say good bye and wish him well on his new adventure.
I first met Paul in 1979, while visiting Clearwater, Florida. After I returned home to Gilman Hot Springs (Gold base), Paul and I wrote each other every three days which then increased to everyday for just over a year. I made a couple of trips to Clearwater, but finally, in August of 1980 he was able to transfer to the Gold Base and be with me. I was so excited he was finally arriving that I ended up getting a speeding ticket while driving to pick him up.
Paul grew up in Kettering Ohio and went to college at Ohio State. He studied medicine and later became a very knowledgeable Nutritionist. Using his knowledge in nutrition, Paul helped so many friends and even people he had never met, to help them heal their ailments with great success – and he did it simply to be of service and never asked for a dime. Even when we visited friends' homes, if he saw something in need of repair, he offered his services to fix things for them, not because he had to, but because he wanted to. He had a good and helpful heart.
We married November 29th, 1980. It was the eve of our 41st anniversary that I had to call 911 and have him taken to hospital. I would have preferred showing up for the dinner reservation, he had made for us.
Paul like me, liked to ride horses, the only difference was, while mine walked, his bounced up and down.
Like every little boy with two older sisters, he grew to love them dearly.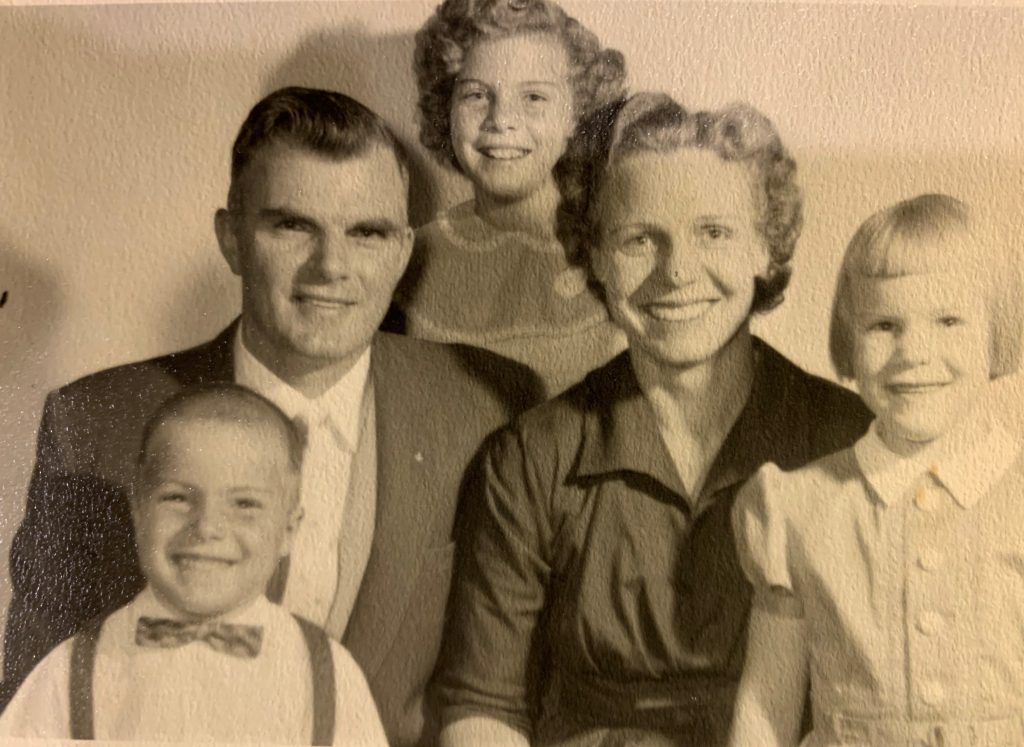 And also loved the younger surprise brother.
During the first eleven years of our marriage, we lived at the Gold Base (International Headquarters) in Hemet, California.
Our sleeping quarters, our first night of freedom!
August 1990, with only a few hundred dollars in our pockets, we escaped together from the Gold Base and after a short stay with my brother, we moved to Las Vegas in 1991, 8 months pregnant we had the pleasure of meeting Chubby Checker after one of his shows.
We did many trips to Utah to camp and hike with our new found freedom and expanding family.
We worked hard to learn and make a new life together. With the help of family and new friends, we started a mortgage company and built it to being one of the largest mortgage brokerages, at that time, in Las Vegas. We were even able to purchase our own commercial building.
We played hard when visiting close friends every year for Memorial weekend in San Diego.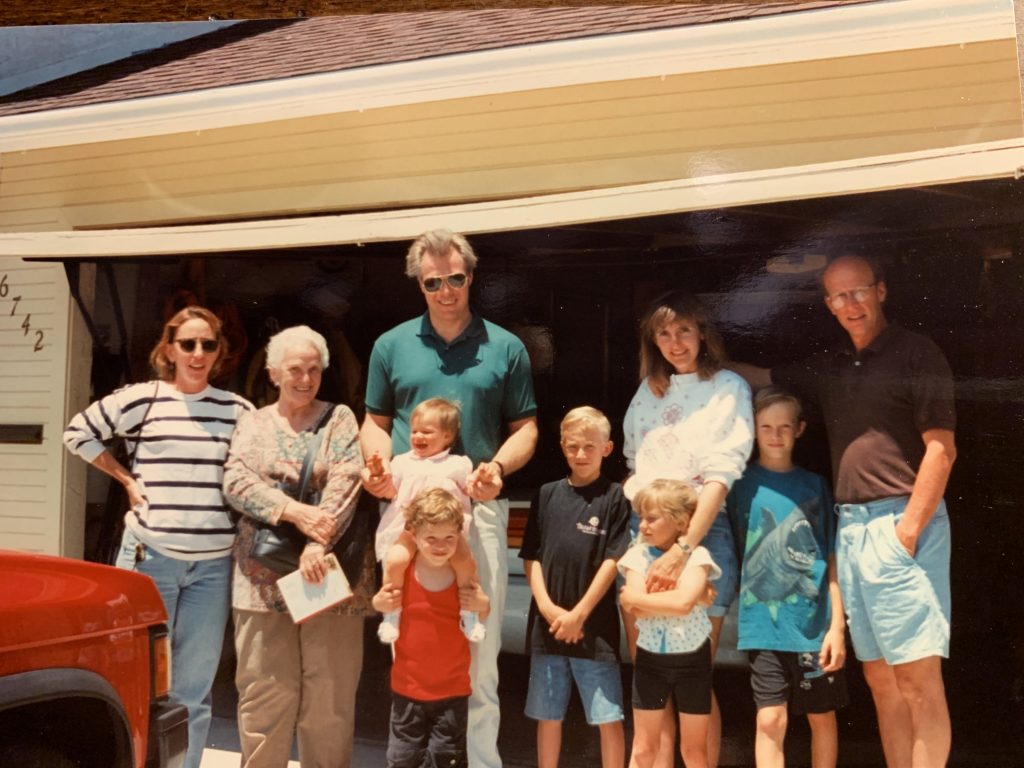 We visited (and had fun with) family in Ohio – pictured here with Paul's younger brother's family and their mother.
We spent our lives traveling the world with our children.
And let us not forget the fun trip to Sedona with his sisters where we each made our own protective hat.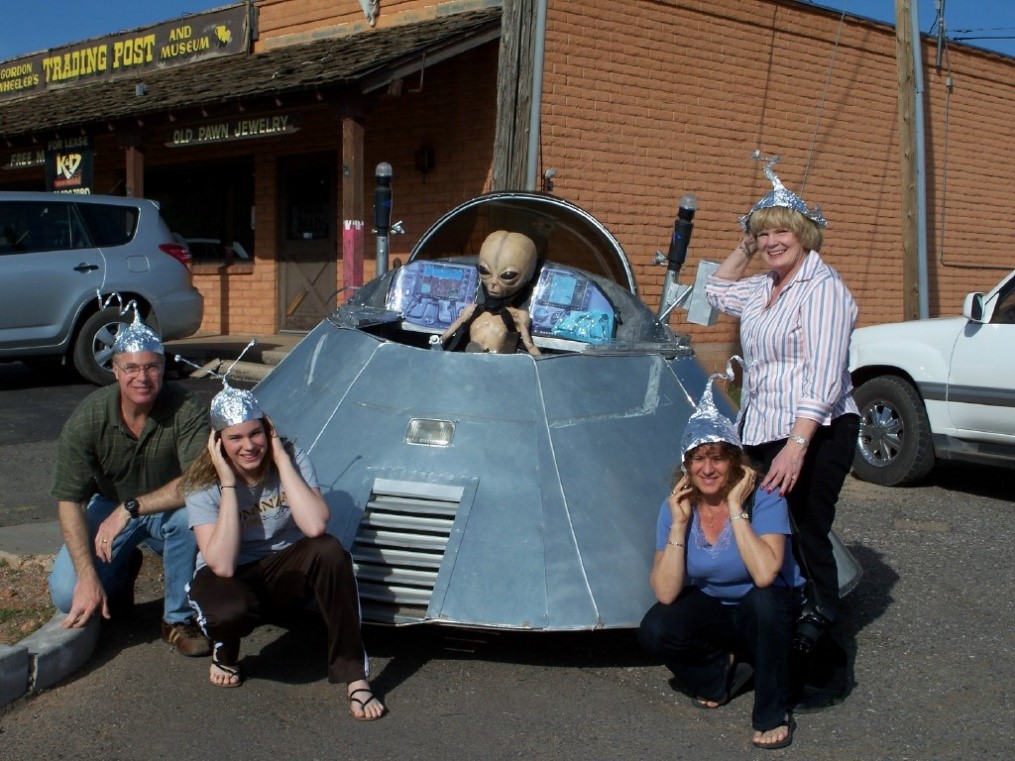 Loving the new title of Grampa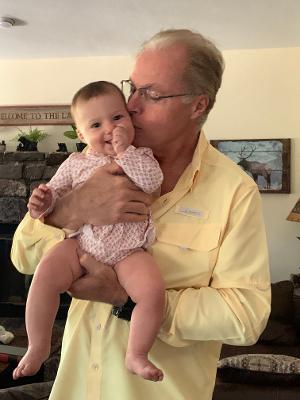 And honored to welcome a new daughter to the family.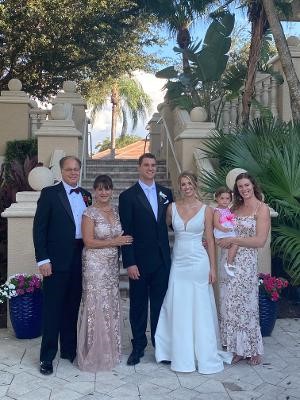 We have shared a great life and family together and while I am deeply saddened by this loss, I have no regrets and will always remember him with love and respect for who he was. Fly away and come back when you are ready.
Janis will be holding a celebration of life on his birthday, February 6, in Las Vegas, please contact her at janisgrady@aol.com if you wish to attend.