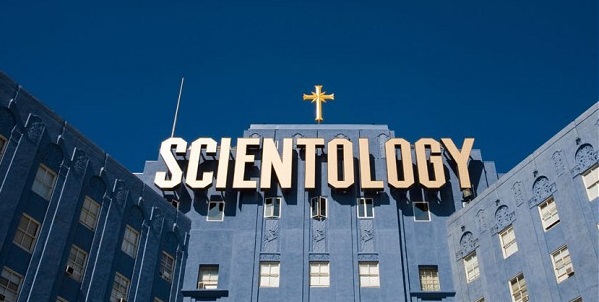 It's Saturday and Terra Cognita is here….
Personal Choice vs Scientology Policy
The Church of Scientology has always been quick to point out that disconnection from others is a personal choice. Yes and no.
It could be argued that every decision one makes while in Scientology is personal. Every course one does, every session in which one picks up the cans, and every evening when a person walks through the front doors of the org boils down to personal choice. Nobody twisted your arm while you filled out an OCA. Nobody held a gun to your head while you read DMSMH and did the Comm Course. These were all personal choices. Right?
Joe decided to plunk down the money for his Life Repair. He decided to continue up the bridge. He decided to donate to the IAS and later, toward a new building. He decided to join the Sea Org for a billion years. And while there, willingly submitted to the RPF. And yes, he decided to disconnect from his sister who refused to stop reading all those anti-Scientology books and blogs. To one degree or another, following any policy in Scientology is preceded by a personal decision to do so.
On the other hand, if a person wanted to go FREE—he'd damn well better play by LRH's rules. The man dictated policy on all aspects of personal life in typical authoritarian fashion. He wrote strict "guidelines" on:
How to behave.
What to think.
Who to befriend; who to avoid.
Who you can communication with; who you should shun.
Whether you should handle or disconnect.
What condition you're in.
Whether you're in-ethics or out-ethics.
Whether you're on-purpose or off-purpose.
What is the greatest good for the greatest number of dynamics.
Whether you're a tiger or a lamb.
Again though, you're free to walk away from the game whenever you want. There are no bars on org windows—at least not on the ones at "my" hometown org. Members aren't forced to wear ankle bracelets or shock collars.
BUT!
If you want to go FREE—truly FREE for the first time in a quadrillion years—you'll roll Ron's dice and move your token around his game board. If you want to dead-file that reactive mind that's been ruining your life for eons and finally go Clear, you'll follow his policy and do as his proxies say. After a year or two of heavy indoctrination, you'll do anything to get rid of all those nasty space cooties inhabiting your "space." Some even join the SO!
These are the carrots. These are the lures, the sweet honey that makes people comply with crazy tech and policy—policy they inherently know is wrong. Policy that is hurtful, demeaning, and which breaks up families. Policy that not only guts bank accounts, but strips away dignity.
LRH was a master at crafting insidious codes and doctrines that on the surface appeared sound and reasonable, but when applied turned into mechanisms of control. Perhaps his most famous example is Keeping Scientology Working.
By the time a person does a course or two and gets grooved-in by the Ethics Officer, leaving the church can be harder than crossing a quicksand-laden swamp.
BUT!!
At each successive step up the Bridge, extracting oneself from the clutches of the group becomes harder and harder. The higher one climbs, the more difficult it is to break free of Scientology policy and mind control.
Walking away after experiencing a life-changing win or two on the lower levels can be challenging. It's hard to admit you were conned, that you were a fool, and that you were played after investing tens, if not hundreds, of thousands of dollars on "spiritual freedom." It's tough to walk away from your community—oftentimes, leaving the only friends you've ever known; family members; people you love. It's hard changing course after thirty years of paddling up the same river with the same group.
Older, experienced members are expected to participate more. They're expected to contribute to newest big cause. Expected to redo courses. Expected to set good examples. Make pilgrimages to Flag. They're counted on to bring all their family and friends into the fold. All the while, tossing out love bombs like rice on newlyweds. For many parishioners, these expectations become so ingrained that if they fail to meet these demands, they feel they've committed an overt.
Abandoning the group is the ultimate sin. Walking away is hard.
Last Words
All too often, people comply with Ethics Officers' and Master at Arms' "suggestions" that they disconnect from family members if they wants to remain in "good standing." Ever since they've been in the church, it's been drilled into their heads that Scientology is their only chance at salvation; their only chance to ever go free.
So…personal choice? Or not?
Still not Declared,
Terra Cognita