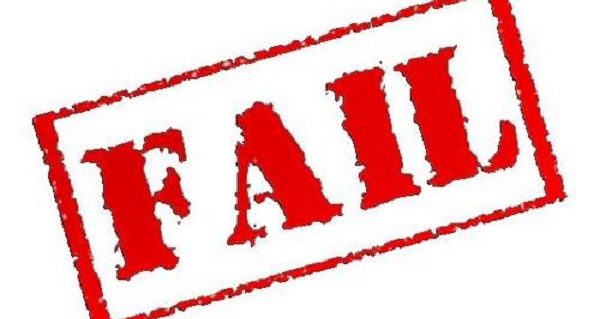 This is a report about the "ideal org" in David Miscavige's hometown of Philadelphia. A Special Correspondent took some photos of the "new" building and also visited the existing org. He reports a sad scene.
These shots are of the "ideal org." It was bought a decade or so ago and sits empty and graffiti covered.
What a complete waste. What an utter failure this program is — for everything except Miscavige's "PR." There are buildings like this in Detroit, Chicago, New Haven, Kansas City, St Louis, Albuquerque, Salt Lake City, Bulawayo, Cape Town, Birmingham, Sunderland, Plymouth, Montreal and I am sure in other cities that I cannot be bothered to look up. They were announced with great fanfare and CGI "fly through" videos years ago. And nothing happens. Harlem has been featured in about 4 events now — and it is still not done and open.
And here is his report from the existing org:
I also went by the current org, and feel kind of sad.
There were two older people visible: a woman outside smoking and a man who was so surprised I walked in that he didn't even know how to greet me.
He asked if I knew anything about CoS and I said not much, I was just walking by. He asked if I wanted to see a short movie about them and I said no, I heard they always ask for money and make you disconnect for people you disagree with and I didn't want to get involved in a group where I'd have to stop talking to my family if they disagreed with me. He laughed very nervously and said they have some courses and he is the director of extension courses there.
There is very little foot traffic in that location – I sat for 10 minutes at 9:30 am and saw 20 people total walk by, all of them appeared to be on their way to or from a local parking lot. There aren't any stores on the block, just a big parking lot, some office buildings and the org. 
I felt so sad when I left, just so sorry for them I didn't have the heart to ask them any difficult questions.
The Ideal Org Program is a failure with respect to generating any expansion of scientology. It has also made it impossible for any EXISTING org to expand. They have been told repeatedly they cannot expand UNLESS they are ideal. So a tiny, failing org like Philadelphia just continues to shrink. While they have a large new building a few blocks away, they have no chance, not even any hope, of getting into it. They could not raise the $10 million that will be required to install the marble, custom furniture, high end AV equipment and Warehouse 8 meters in a thousand years. Eventually Miscavige is going to have to pay for the renovations to be done (it's no problem really, he will just spend the money and get the building reappraised and keep his total reserves stat up) and then he will show up in his custom suit, yank the ribbon with 20 cameras rolling and turn it into another "Ideal Org Grand Opening Video" which will be "proof" of the massive international expansion of scientology. The org of course will remain completely empty and unable to pay its utility bills like all the other "ideal orgs" around the world.
Scientology – the world's coolest cult.