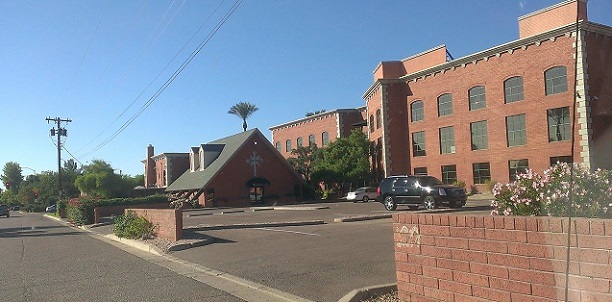 This is an ideal org?
I thought they were supposed to go into instant "straight up vertical" expansion? Phoenix was opened in June 2012. More than 2.5 YEARS ago.
The org is empty, we have had a number of people report on the empty org, here is a report from 2013. Now there is more proof of what a failure this "ideal org" is.
They are announcing a "special" graduation because two people finished their Objectives. WOW. And of course, I was curious, so I looked them up. They couldn't possibly be NEW public. If they completed two NEW public on Objectives it would be a MONUMENTAL Graduation, not just a "special" graduation.
Sure enough, it appears Virginia completed her first scientology courses at CCLA in 1994 and is at least Clear. KC White seems to have completed the Student Hat the first time in 1997.
It's a "special graduation" I suppose because they have ANY completions.