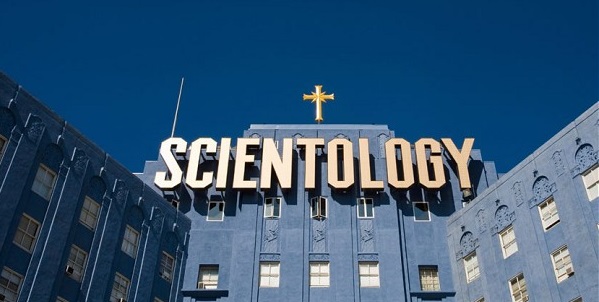 It's SaTerraDay again.
Promotion in Scientology, "Outflow Equals Inflow"
One of the pillars of "stable data" drilled into every Scientology staff member is: Outflow equals inflow. Leave it to the church to completely misinterpret and misapply this simple phrase.
Terra Math
First off, outflow does not equal inflow. Outflow equals outflow, and inflow equals inflow. The two aren't identical.
We might say, the former leads to the latter. Or that intelligent outflow of energy and production by individuals may result in a similar volume of inflow. But not necessarily; lots of factors influence this equation. We can't expect that mere outflow will result in any inflow at all.
We have to take into account the quality of the outflow. Quantity over time play large roles, as does the target audience. Significance to the recipient is important. In other words, a company can't mail out random flyers to random addressees and expect a response—unless you're a Scientologist working at Bridge Publications—that branch of the church responsible for creating and printing promotion.
Scientology concentrates on quantity. At the height of my involvement inside the church, I received ten to twelve articles of promotion per day. I'm down to a quarter of that now that their love affair with me has waned.
Snail Mail
Scientology is notorious for mailing magazines, flyers, brochures, and letters that should never have left Bridge.
Perhaps Scientology is most famous for mailing duplicate promo pieces to the same person at the same address. Sometimes the names are the same; sometimes they're slightly different. Oftentimes, each member of a household receives identical magazines. Frequently, promotion has nothing to do with where the recipient is on the Bridge—or anywhere else in life.
For example, I received a brochure promoting going "Clear" from Buffalo Org even though I was an "OT" living in California. A friend of mine who's been "declared" still receives FSM newsletters and flyers promoting Scientology events.
Hand-written letters from recent Eastern European émigré "letter regs" with poor penmanship and deficient command of the English language have me shaking my head. Inevitably, they ask what I've been up to since I finished my first Purification Rundown back in the early eighties. Their signatures are always illegible.
Newsletters from ASHO UK promoting their services when ASHO LA lies just down the road make good fire starters when we go camping.
Monthly statements from Flag reminding me I have $137.23 on account are useful in helping me calculate how much more I'll need to route onto to OT 6 and 7. I'm almost there!
I always enjoy skimming through the magazines from advanced orgs to see if I recognize any faces or know any names on their completions lists.
Once again, it's not the relevance of the promotional piece that counts in Scientology; it's the quantity dropped off at the post office before Thursday at two.
E-mail
Because e-mail is virtually free, the church has embraced this form of outflow ad nauseum. At the height of my illustrious Scientology public career, I regularly received a half dozen or more messages per day. Since I've been spiritually downgraded, those numbers have fallen.
There is always an e-mail from the OT Committee boasting of their latest achievements (Joan sold a book to her neighbor next door! And in Central Files, "we're up to the letter 'G'!").
E-mails promoting epic events "you don't want to miss" arrive daily; there's always another gala affair happening in the next week or two. ("RSVP Joan!")
Since fundraising events have replaced courses and auditing as the primary way to finance Scientology, e-mails promoting the next fundraising extravaganza have become as regular as kale at a farmer's market.
On the other hand, e-mails from supervisors promoting their courses, or messages from Directors of Processing and auditors promoting one's next Bridge level, hardly show up anymore.
TV/Radio/SUMP
Still waiting.
Body Routing
A) All staff hate body routing.
B) Body routing doesn't work. (I know, I know. There was that that guy in Cincinnati who Silvia got in back in '01).
C) All staff hate body routing.
D) Since most new "ideal" orgs have been relocated to the outskirts of towns in low foot-traffic areas, body routing has become as successful as a hot dog vender at a vegan convention.
E) All staff hate body routing.
F) Staff find body routing degrading.
G) All staff hate body routing.
"Ideal" Orgs
Plastering the planet (outflow) with massive new buildings are supposed to have caused a massive influx of new people.
From the three I've visited and from the reports of others, something must be plugging up the inflow valve. Church leader, David Miscavige, needs to call a plumber.
Books
If "outflow equals inflow" is one of LRH's most famous organizational axioms, "books make booms," is right up there in the top ten.
Everyone in Scientology—both staff and public alike—know that pushing Dianetics, The Modern Science of Mental Health, has never resulted in a significant "inflow" of new people. Never. Not in sixty-plus years.
As for getting LRH's other books in the hands of the public…(Terra shaking head) no luck with those, either.
Where Outflow Does Approach Inflow
There are a couple of areas in the world of Scientology where outflow does seem to have created an inflow.
More and more books not written by LRH about Scientology have been published in the last couple of decades—none too flattering.
The Internet has given rise to an explosion of anti-Scientology sentiment. One need but Google "Scientology" to see the thousands of pages devoted to exposing the truth about the church.
HBO's Going Clear broadcast Scientology practices to a whole new audience.
And finally, A&E renewed Mike and Leah's Aftermath series for a second season because it was obviously attracting viewers. Every week, more and more people are finding out the truth about what really goes on inside Scientology.
Last Words
If outflow has any chance of equaling inflow, you gotta put something out that's valuable and worthwhile.
Still not Declared,
Terra Cognita