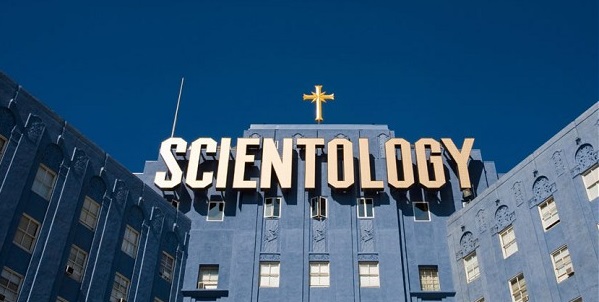 Our old friend Terra Cognita weighs in on the pandemic…
I couldn't help wondering about what Scientologists must be thinking about the Corona Virus.
L. Ron Hubbard wrote that the only reason a person gets sick is due his or her connection to an SP—a suppressive person. In laymen's terms, SPs make up about two and half percent of the population and are the real baddies of the world. They're masters at disguise (unless, of course, you're a Scientologist and have the tech to identify them) and account for most of the misery on planet Earth.
LRH said that people connected to SPs were PTS—Potential Trouble Sources. PTS people get sick, have accidents, and do poorly in life. Except for not being productive and donating large sums of money to the church, little is more shameful to Scientologists than being PTS.
When LRH noticed that members of his flock were going PTS and getting sick without having been in contact with bona fide SPs, he invented the theory that people could become PTS by merely encountering someone or something in present time that subconsciously reminded them of a suppressive person in a past life.
Imagine, for example, Jane catching a cold after having been called out by her boss, Mr. Jade—who is normally a nice guy but was just having a bad day. Unfortunately for Jane, a part of her mind (per LRH, the "reactive mind") thinks that Mr. Jade and Grand Inquisitor Skar—who lived one hundred and eighty-six million years ago in a galaxy far, far away—are the same person. So, Jane stubs her toe and starts sneezing. Which means the poor woman is now PTS. Without defining lots of Scientology words and citing scores of essays, LRH would say that Mr. Jade was not the true SP, but only a "restimulator" for the real suppressive, Grand Inquisitor Skar.
But wait, there's more!
Hubbard also wrote that we've all lived for quadrillions of years. Some of our past lives may have lasted hundreds of years. Others, but one or two.
Let's conservatively assume that in each of these trillions of lives, we were suppressed by just one, real SP. Not two or three or twenty, but just one. In other words, we went PTS to just one baddie per lifetime.
According to LRH, this means that each one of us is connected to trillions of suppressive persons. Not hundreds. Not millions. Not even billions. But trillions! Which is well over a thousand times more humans than are currently walking the world.
Being connected to that magnitude of SPs in present time, pretty much guarantees that every man, woman, and child on the planet is a "restimulator" for one of these past life bad-asses.
Unfortunately, all the inorganic and nonliving matter in each of these trillions and trillions of incidents in which we were suppressed are also triggers for making us go PTS. Basically, every person and every object in our present lives that we can see, hear, smell, taste, and feel remind us of one or more past associations with an SP.
From the moment we wake up in the morning until the moment we fall asleep at night, virtually everyone whom we come in connect with is not only similar to, but according to that part of our minds in charge of our "survival," identical to one or more of these trillions of SPs dogging our every step. Everyone and everything from Jack and Jill to dogs and donuts has the potential to "key us in"—has the capacity to make us react poorly, and cause us to become sick and PTS.
Virtually everything in our present lives is a subconscious reminder of one or more of the trillions and trillions of past life incidents in which we were quashed, quelled, and quartered.
That is, if you believe L. Ron Hubbard—who assured us he had the tech to handle this type of suppression, and yet, died sick, addicted to drugs, and thoroughly PTS.
For a period in my life, I believed the man's hype. Why I didn't pull the string and take a closer look behind the logic and math of his "workable tech" is a topic for another post.
Still not Declared,
Terra Cognita