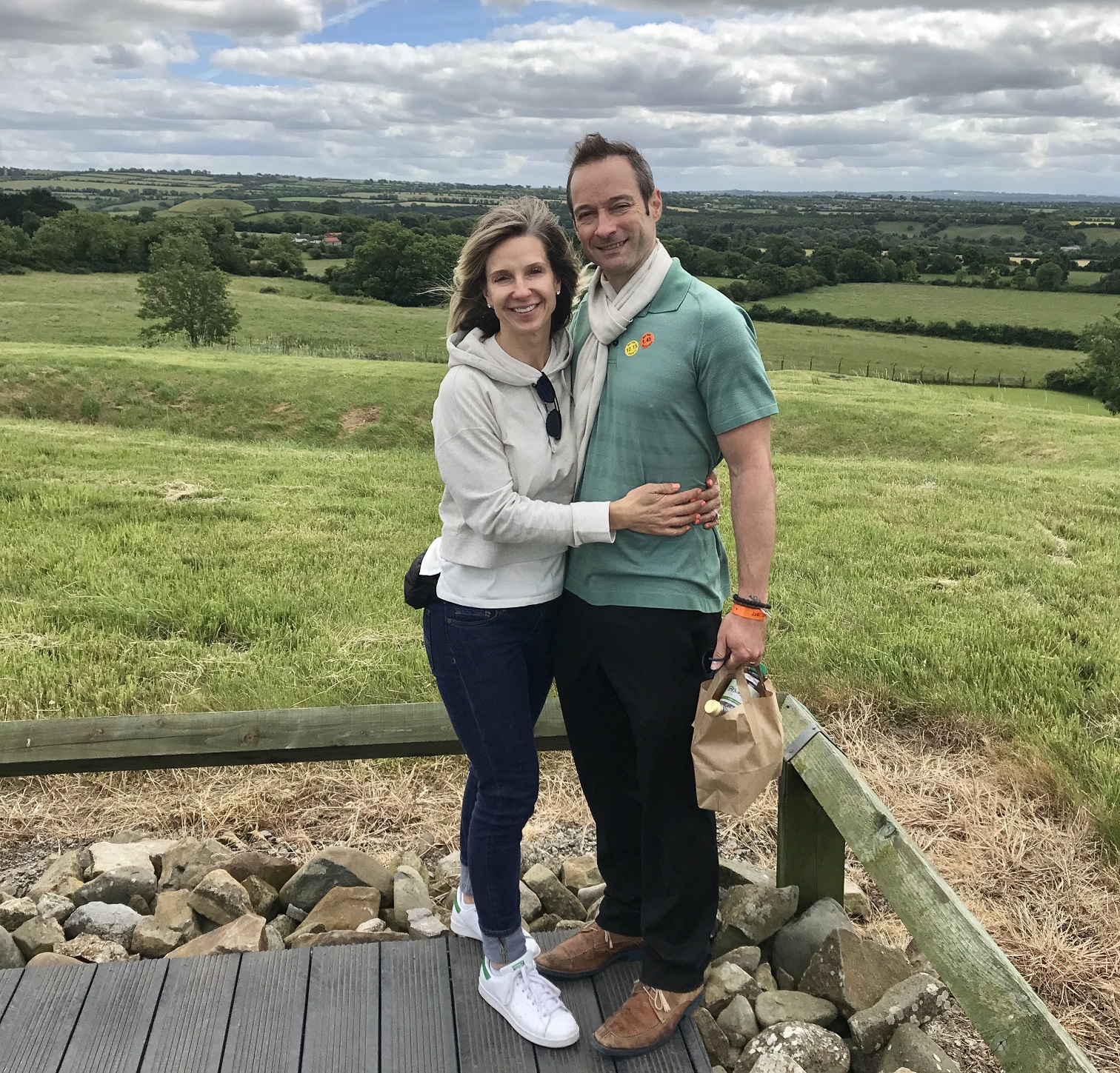 Check Mate
Recovering from Scientology has been no easy task. However my husband and I did it, together.
What broke me from the church initially was this: I was on the ship to do OTVIII, I had cleared every hurdle placed infront of me. As most of you know they are many and extremely difficult — tailored to break you in every possible way. I was on the ship in Cartagena, Columbia. They had taken my passport and the staff had locked me in a room in a room for three days and had me read my husbands confidential confessionals detailing why he was a horrible human worthy of betrayal. This was an attempt to destroy his character with me. After another week of waiting I was asked to turn over his 401K. Somehow they knew the exact amount of money in his account.
Suddenly everything snapped into clear view. They set me up to betray my husband. To betray family would break me. I refused. I had two choices of retreat given the circumstances. I could throw my little pink suitcase overboard and swim for shore hoping port authorities would take me to the US embassy or I could lie my way off the ship. Which is what I did. I told them I would have to go home to get the money. After a week of convincing I was released on the promise I would bring back the money, my husband and all four of our daughters.
When I got home my husband was disappointed in me. He didn't know what happened but he knew I didn't complete OTVIII despite tens of thousands of dollars I spent trying. In my own mind I knew the treacherous truth. Scientology as a whole is a piece of shit, it is all a lie and I would never under any circumstances ever set foot in a 'church' again. I risked everything, since Scientology is clearly professional at turning EVERYONE against you. Over the years they have collected tombs full of your thoughts, experiences, and secrets. You are repeatedly put on a polygraph to divulge everything you know to "unburden your demons and attain spiritual freedom." This common goal of scientology you share with everyone you know. All of your family, all of your friends and all of your business associates. There is no one you can turn to in crisis if that crisis concerns scientology itself. Everyone you know is obligated to turn you in if you show any signs of weakness.
I had one objective. To win back my husband and my kids. To free them all from the shackles of Scientology. I had to do this secretly and peacefully. Internally I had to attempt to debug my own mind.
The next several years we were stalked and hounded since obviously I didn't return with the money. On many occasions church staff would be parked in front of our house day and night watching us. We were constantly ambushed by people the church sent to get us back. We were relentlessly pursued. My husband and I were a coordinated effort of defense. We tried to hide.
My sister was even sent to bring us back at least three times. My sister is a shining example of a dedicated Sea Org member working in the highest levels of the church management structure. Obviously she would be the last person I would turn to with my internal conflict.
Eventually the friendly stalking stopped. The church then turned to dirtier tactics. They went after our friends, business partners, and other family members. The church spread rumors about us through out the community of our 'wrong doings'. How we were wayward and needed to be brought to justice for our own good. They got everyone we knew to write the most outlandish scandalous stories about us in the form of knowledge reports. This is designed to smear your character enough that they can threaten to bring you into their internal justice system. They need zero evidence or proof to do this. Only conjecture, and lies. Everyone we knew participated in this process. Reports were turned in by the people closest to us.
We were called down to Florida in front of their committee. My husband went in an effort to save our family relationships — meaning connection to my brother and sister. Losing them, like losing each other, was unthinkable. I couldn't go back. I called into the CommEv when he was there. I told them I refused to ever go back and get mind fucked by them again. I knew at this point it was only a matter of time before they declared us suppressive and we would lose our family. My husband gracefully accepted our sentencing. We failed to complete any of it.
All this time he continued working every day to support me, my mom, and our four daughters. I am a house wife fiercely dedicated to our children. Saving them first and foremost was the common goal we shared that kept us together and helped us weather the storm.
When Going Clear by Lawrence Wright came out we were in Zurich, Switzerland. Paul was working and I was on my way home from a visit with our oldest daughter who was attending college in Paris. It was Valentines Day and snowing outside. We each had a copy of the book. We laid in bed and read through the night. It was our first exposure to the other side of scientology. We turned to each other in the wee hours of the morning and agreed we were completely out. Which means completely alone and willing to suffer the consequences of being expelled and shunned.
We both fought our own demons over the next few years. It was a very difficult time for us. The church had convinced us that therapy was the source of all evil mankind suffered from. We were lost, hurting, confused. The emotional pain was unimaginable. We struggled. Dozens of people figured out we were not going back. We helped give them the support and encouragement they needed to leave. It was a peaceful protest. We were too quiet.
The final blow from the church was about to be delivered. There was nothing we could do to save the relationship with my brother and sister. So I called my brother as the mail man was walking to the door with our declare order. I wanted to say goodbye. I said I was sorry I couldn't save this from happening. He told me he was disappointed in me. My sister in law took the phone and started screaming at me for ruining her life. She hung up on me.
We hit bottom. My sister tried to organize a kidnapping of my mother who has given up her life to help me raise my four incredible daughters. The church started harassing her. Then they started threatening her using my sister as a manipulation tool. My brother had a beautiful baby she would be allowed to visit if she kept her mouth shut. She has struggled to be quiet all these years to keep the thread of relationship she has with her own children and grand children.
Since we had nowhere else to turn and the pain was too much to bear alone we went into therapy. There were so many triggers. So much pain to process. Over half the time our therapist can't believe the level of abuse and dysfunction we have survived. We are still in therapy and benefiting from it. It saved us. In this process I needed to fight back. I needed to send a message to the 'church' – they don't own me! They can no longer control me! So I spoke to Tony Ortega and he helped tell some of my more intriguing stories. I went on Leah Remini's show Scientology The Aftermath. I wanted that message to be heard loud and clear. I am now unfuckwithable!
The final retaliation of the 'church' was weaponizing my brother and sister against me. The blow was felt since I have a loyalty to family down to the core of my soul.  I will always feel they didn't do this from their own free will. They are completely brainwashed. They are gone. I may never recover from this loss. But there is nothing else scientology can do to hurt us ever again.
We are creating new lives now. Our kids are the most incredible humans I know. I am inspired by them every single day. We are both successful in whatever we choose to do. My mother is still with me and every day gets better. Surviving this process has brought us closer than I could have imagined. Every single day we have love and support from the extended family and new friends. We are supported and loved. I cant thank everyone enough that rallied behind us. Best of all we have each other. We share an intimate bond that can not be broken by anyone.
We win! Check mate!