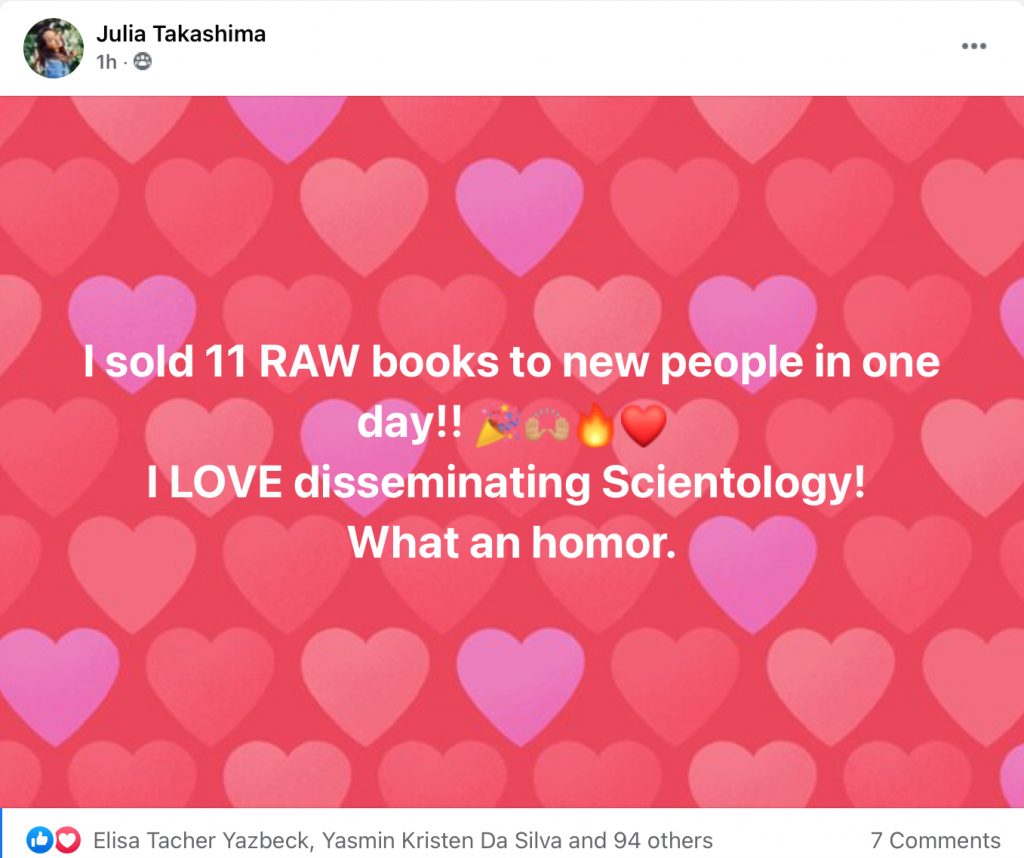 More weirdness from inside the bubble.
The language of scientology often reveals so much.
"Raw books"?
She means books sold to "raw" public. Hubbard called the "wogs" (non-scientologists), "raw meat." Not being educated in scientology qualifies them as "raw," like untouched, as in raw materials. And they are "meat" like "flesh" because they are not yet aware of being a thetan.
It is a derisive term, though less so than "wog" — but whether more or less derisive, the real point is what it reveals about how scientologists view the world. There are scientologists, and then there are the uninformed, unenlightened, pitiable rest who so desperately need scientology in order to accomplish any measure of happiness or success in life. Because only someone with "the tech" can achieve this. Everyone else is living a pretense of success or happiness. It's a very warped view.
Looking at Julia's Facebook page, she seems like a smart, attractive young woman. She seems to be very close to the Travolta family and appears at Drug Free/WTH/Human Rights events all over the country. She only knows scientology. And believes it is the greatest thing on earth.
She is another version of the OT 6 SO kid.
So sad to see lives wasted in this way.