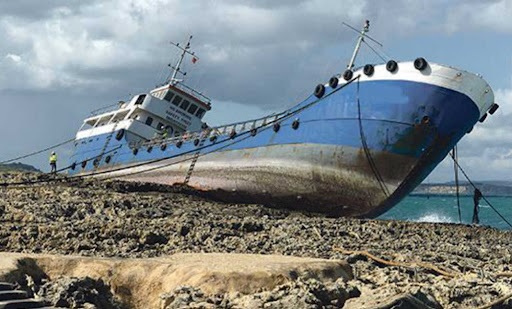 For some time now it has been a running joke that the Freewinds "off the crossroads of the world" has been tied up to a dock because they had no money available to purchase the fuel to leave harbor.
But for the past year, the Freewinds has been really run aground. Anyone who arrives to Aruba intent on visiting the permanently docked vessel must first spent two weeks aground in a motel room in "quarantine."
Here is a recent arrival announcing the wonders of her trip to the stranded Freewinds. Oh, the amazing luxury of a room with a coffee table AND a table and chairs (on the patio). And not only that, they have FRESH WATER to drink and they even have a microwave. I wonder if this woman has ever been to a Motel 6? Or a Holiday Inn Express (though frankly, having sampled plenty of them and other chain hotels, the picture she includes would not make it one of their promo pieces)? What – two sinks? OMG how amazing is that…
If you've ever stayed at Candlewood Suites, Staybridge Suites, Residence Inn or any of a number of "long-stay" hotel chains (you can just stay overnight, but they accommodate people staying a week or more) you would even have your own KITCHEN in your room, with a FULL SIZE refrigerator, a stovetop, kitchen table and chairs, as well as a desk and sofa and chairs and even a coffee table.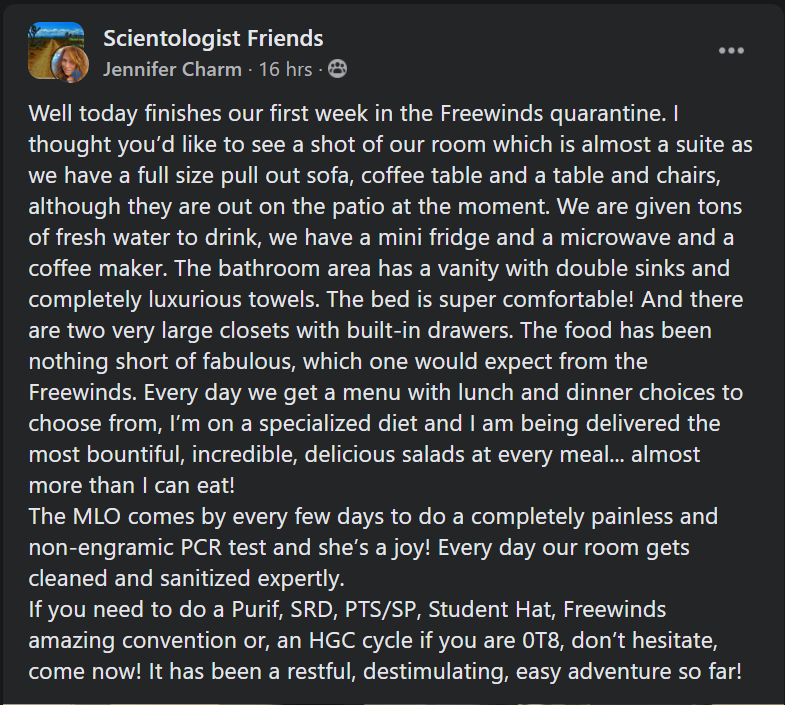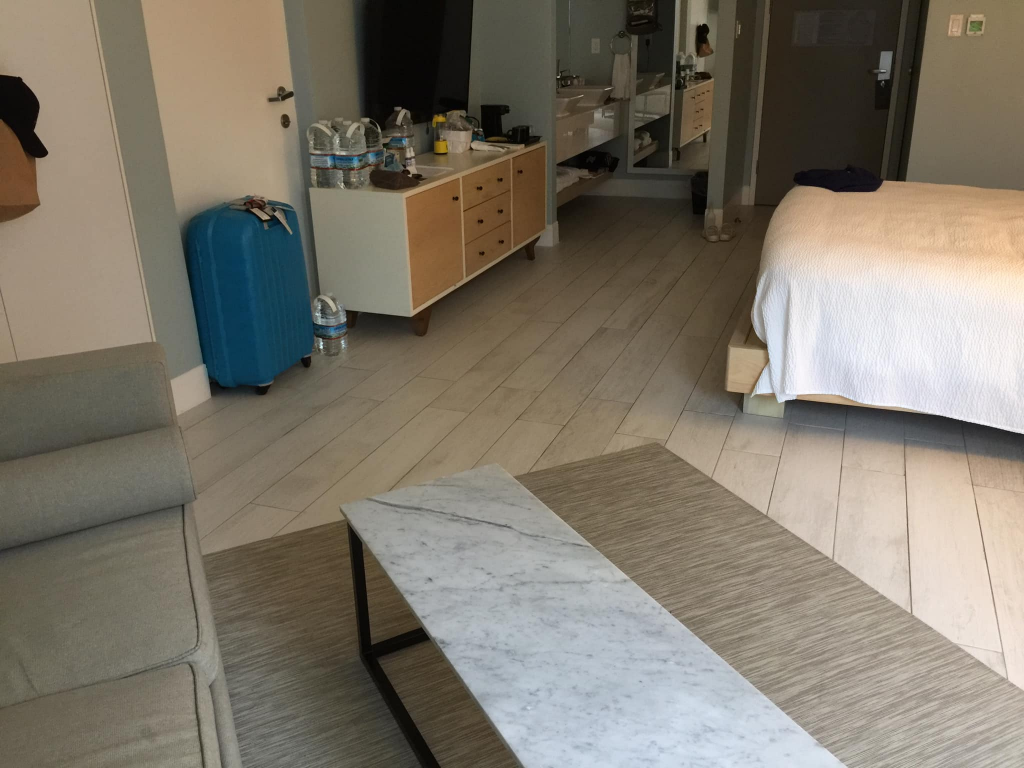 The clientele this is catering to is NOT potential OT 8 public. They have enough money to have made it through OT 7, so they likely have far higher expectations and standards than this woman is expressing. Though it is also possible that she is simply writing this to try to curry favor and get a commendation in her ethics file. She has enough money to blow it on a trip to the Freewinds, so maybe she has stayed in a real hotel before. No normal person could find something to rave about with a cheap motel room at the "top of the Bridge to Total Freedom."