This is a recent Facebook post from one of the deluded scientologists who believe they are "changing the world."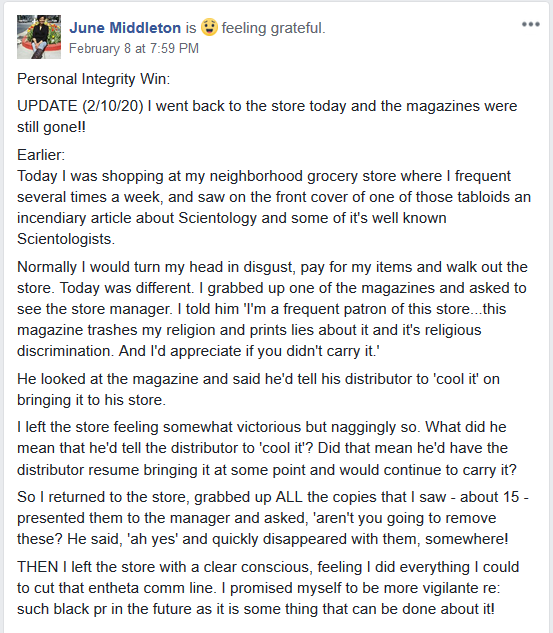 She actually believes the magazines disappeared from the shelves permanently? And even if they did, that she makes any difference to the impact of this story?
Here is what she was so upset about, last week's Us Weekly (they are dated for the day they "expire" so readers don't think they are getting "old" fake news) cover story….
Typical of tabloid mags, the story actually doesn't have anything to do with the headlines.
It reports on the recent ruling saying Val Haney must go through scientology "religious arbitration" and so is in fact reporting on a ruling that says there will NOT be a trial.
And it has nothing to do with any "famous members in a panic" — this is just so they can show their pictures…
But what the article IS indicative of is the idea that announcing scientology is sinking is a concept that sells to buyers of tabloid magazines like these.
I doubt tom Cruise, Elisabeth Moss, Danny Masterson, Kirstie Alley and Dave Miscavige enjoy their names appearing in this publication in this way.
Especially not Dave when every time his name is mentioned these days there is a mention of "Where is Shelly Miscavige?" (in this case a prominent insert into the 4 pages of the story).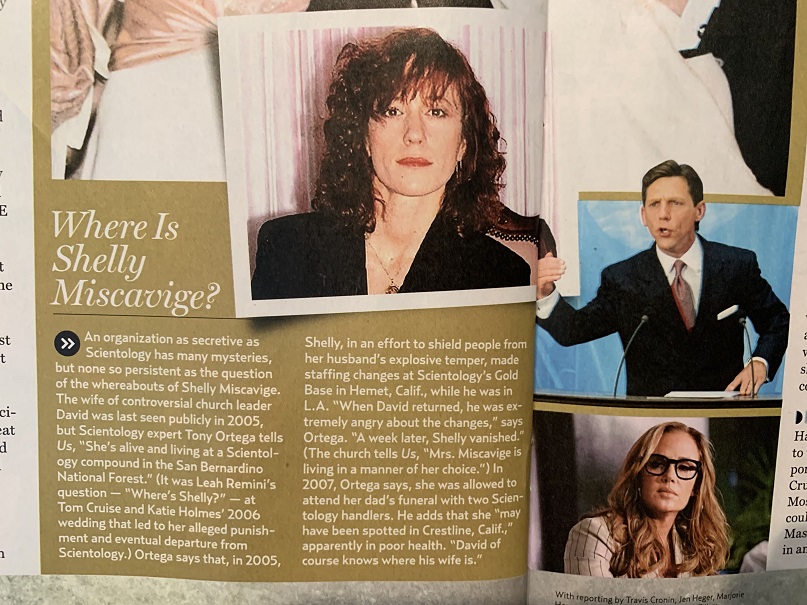 But more than that, they hate that the article extensively quotes Tony Ortega and prominently mentions Leah Remini,  Scientology and the Aftermath and even me and this blog….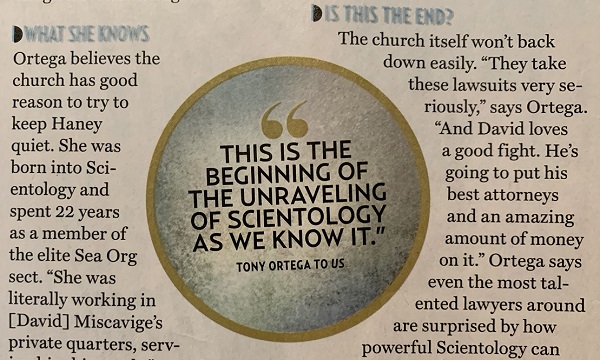 June Middleton struck a powerful blow under the banner "something can be done about it." How ironic is that?