You trace what is wrong with this planet and you trace it straight to psychiatry.
L. Ron Hubbard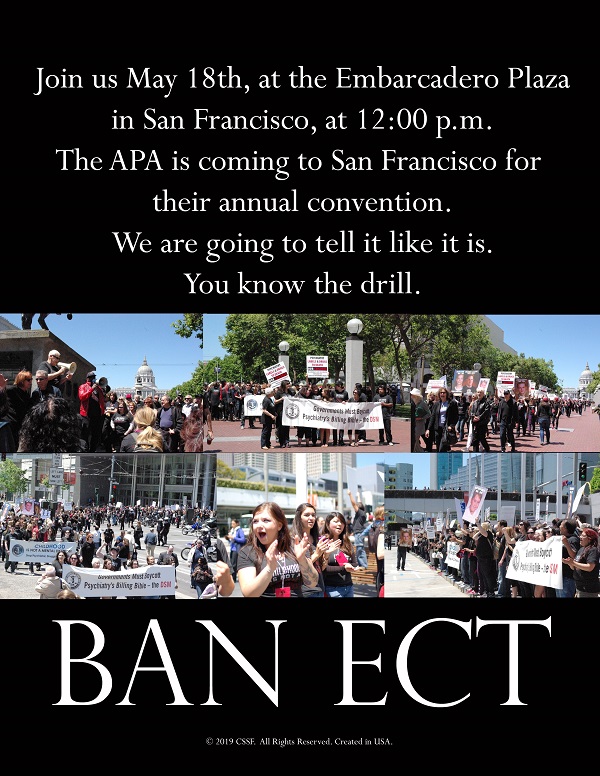 If there is one thing everyone can agree upon about scientology — ardent fans and ardent critics alike — scientology HATES psychiatry and all things psychiatric.
Why?
Hubbard originally sought the blessing of psychiatrists and the American Psychiatric Association for his theories in Dianetics. When they rejected him as a quack and Dianetics as "nothing but the bunk," they instantly became his sworn enemies.
Overnight he shifted from seeking their approval and support to proclaiming that they were actually the enemy of mankind (for who else would reject the most important breakthrough for man since the discovery of fire?). And it got worse from there.
Soon psychiatry featured as the villains behind every "attack" leveled at scientology by anyone anywhere in the world. They became the architects behind the Third Reich and Stalin and ultimately, in Hubbard's parlance "whole track implanters" who had been working to enslave and subjugate thetans for trillions of years.
In 1974, Hubbard proudly announced that "the last reason for psychiatry to exist is gone" because he had discovered or researched or just made up The Introspection Rundown. It was a hollow announcement as to this day his policy still forbids anyone with any sort of psychiatric history or those in a psychotic state to set foot in any scientology organization… Where are those people supposed to go if not to scientology for his cure?
It is today an article of faith for scientologists to be absolutely certain that everything about psychiatry is evil and must be destroyed. In the 90's, David Miscavige himself announced at IAS events — to whoops and cheers and endless standing ovations — that psychiatry would variously be obliterated, eradicated and annihilated by the turn of the century.
Hubbard even wrote a secret document tracing the problems of the entire universe to a planet called Farsec that was, billions of years ago, "home base" for psychiatry.  Never mind his pronouncements that this was a subject that began in Leipzig University under Wilhelm Wundt — consistency in his storytelling has never been Hubbard's strongest suit.
I am reminded of this history because once a year, scientology makes a huge deal out of the APA Convention and their "psychbust". So too again this year and the promotion for the big event is pouring in.
This year they are focused on ECT. ECT is not a concept I find appealing in any way, it seems barbaric to me, but I also admit I am not truly educated on it.  But what I find interesting is how close they seem to be coming to describing themselves and the use of the E-meter with their statements about an "electrical pulse device," "no scientific proof" and an "alternative to drugs"…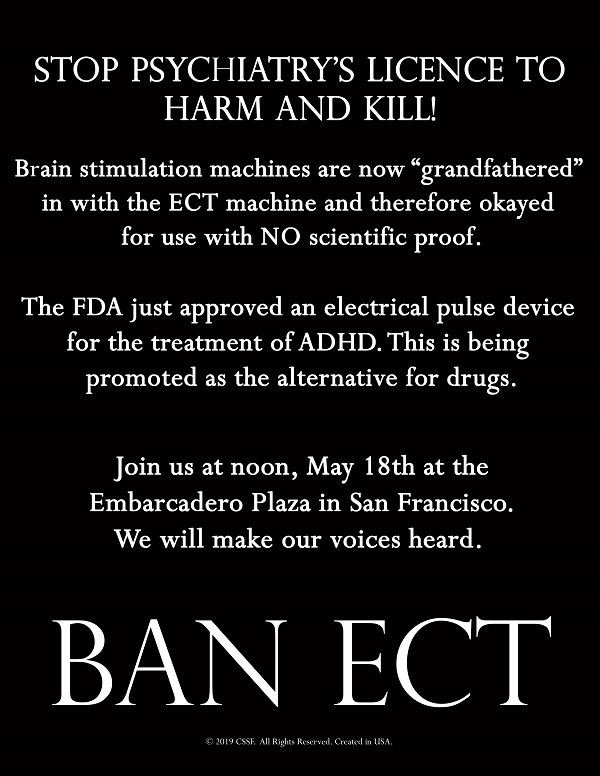 Yet here is the real rub.
Scientology is NOT violently opposed to chiropractors who use electro-stimulation or electro-pulse machines like these that you can buy on Amazon?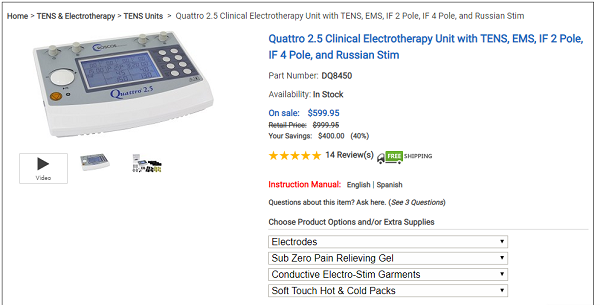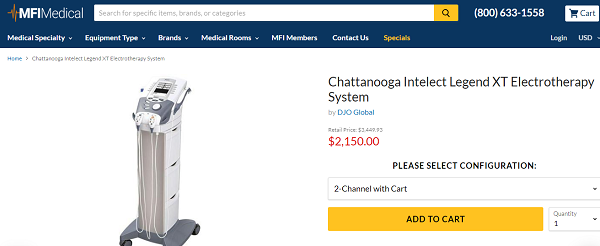 Why not?
Simple. L. Ron Hubbard never offered Dianetics to the chiropractors, so they escaped his scorn. Consequently scientologists don't see chiropractic electro-stimulation devices as the tools of the devil as they do anything in the hands of psychs. In fact, you can bet that after decades of scientology targeting chiropractors and dentists, there are many chiropractors who use these sort of machines and funnel their earnings to scientology.
Science and logic play no part in scientology, despite Hubbard's repeated claims about his application of science to the field of the mind and spirit. Scientology even advertises itself this way in their Super Bowl ads.
But the truth is: there is NO science in scientology. Just belief that everything Hubbard ever said is true despite any evidence to the contrary.