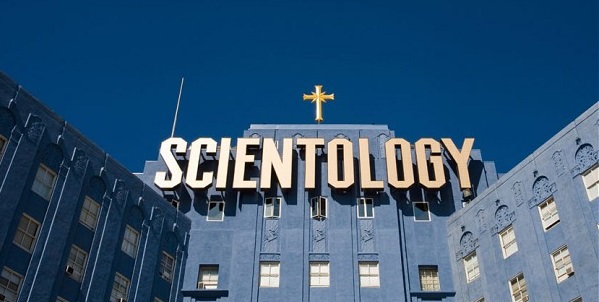 Another article from our old friend Terra Cognita
Scientology and Reason – or Reasonableness
Another big Scientology catchword is "reasonableness." Loosely defined, reasonableness is the condition of being reasonable—which on the surface, seems like a good trait. To reason means to think logically; to form conclusions, judgments, or inferences from facts or premises; to conclude or infer. According to Random House, the word reasonable means, "in accord with reason or sound judgement; logical; capable of rational behavior, decision, etc."
LRH put his own spin on the word.
From the Scientology Tech Dictionary, he defined reasonableness as:
"Faulty explanations."
"a staff member or executive can be 'reasonable' and accept reasons why something cannot be done, accept incomplete cycles as complete, and fail to follow through and get completions. All of which result in further traffic."
"an objective can always be achieved. Most usually, when it is not being achieved, the person is finding counter-intention in the environment which coincides with his own (this is reasonableness), and his attention becomes directed to his own counter-intention rather than to his objective, i.e. he has interiorized into the situation."
"you can safely say that being reasonable is a symptom of being unable to recognize out-points for what they are and use them to discover actual situations."
Within the church, reasonableness is BAD. The word is pejorative. Nothing good ever comes from being reasonable.
Reason has little, if any, value in Scientology. Thinking for oneself is a waste of time. Applying reason to LRH tech or policy is to walk a dangerous path.
More Ironies
A major irony is that per the above definitions, all Scientologists exhibit reasonableness all the time. They've been trained to be "reasonable." They're "unable to recognize out-points for what they are and use them to discover actual situations." That is, they've been indoctrinated not to look too closely at situations within the church; not to question things that don't seem right; not to "recognize out-points;" not "discover actual situations," and of course, they've been programed to never question their leaders.
Two Advanced Org MAA's, one Advanced Org Qual terminal, and one Class 5 CS told me that the reference for a new rundown released at the GAT 2 event was David Miscavige introducing it at the podium. When I pointed out that that was classic verbal tech, all of them told me verbatim, "you just have to trust the guy."
(When talking about Scientology doctrine, not referencing the exact LRH bulletin or policy letter is "verbal tech." Within the walls of the church, if LRH didn't write it, it isn't true. Scarcely anything is worse in the world of Scientology than verbal tech. Per policy letter, Verbal Tech: Penalties, "ANY PERSON FOUND TO BE USING VERBAL TECH SHALL BE SUBJECT TO A COURT OF EITHICS.")
No new auditors being created in empty orgs is an example of "reasonableness" as defined by LRH. Spending millions of dollars on glamorous new buildings when Scientology public is dwindling is another. Redoing courses and auditing actions; accepting SP declares on people who clearly aren't suppressive; not questioning the disappearance of senior management are more examples. Policy on disconnection is another that's garnered a lot of attention lately. These are all glaring red flags, and yet, Scientologists have been indoctrinated not to "pull the string" on what's actually going on.
Good Scientologists do what they're told. Thinking for themselves, asking questions, or employing reason is not recognized as an advantageous attribute. Nor is it not permitted.
LRH preached self-determinism and integrity and yet wrote that anything less than strict obedience with regards to everything he wrote would result in calamity. Parishioners are warned to not look at other philosophies, religions, and practices. The Internet is taboo.
According to LRH, not only is reasonableness NOT doing exactly what he said, reasonableness is NOT thinking exactly what he thought.
Accepting the premise of Keeping Scientology Working is a classic example of reasonableness. Per LRH, there is no necessity for reason; there is no time for thinking. The planet is on the verge of collapse and unless everyone follows his instructions precisely and without question, we're all doomed. Scientology "…is a deadly serious activity. And if we miss getting out of the trap now, we may never again have another chance." That Scientologists don't see the hypocrisy of this bulletin is reasonableness!
"But…but…Sir…"
Scientology staff members are taught early on to not "accept reasons why something cannot be done." Not making targets, not achieving purposes, and not reaching goals are all considered reasonableness.
Within the church, not getting one's stats up for any reason is reasonableness. Not carrying out any order or completing a project is reasonableness. Anything less than complete compliance is not acceptable. And is being reasonable.
Not starting one's next course or buying one's next level is reasonableness (the registrar would be charged with reasonableness for not getting the person to pay for everything).
Finally, any Scientologist not completely devoted to David Miscavige is not only reasonable, they're out-ethics.
This mindset that "an objective can always be achieved," is so deeply drilled into all Scientologists—especially staff—that they believe even the most absurd demands, directives, and mandates can be achieved no matter the circumstances. Thetans can achieve anything. Period. They created the universe. They can change it.
Not disconnecting from sons and daughters is considered "reasonableness" within Scientology. Not donating to the IAS with proceeds from a second mortgage is "reasonableness." Not submitting to hundreds of hours of security checking is "reasonableness." And the list of examples goes on and on.
Last Words
Just like being drunk on alcohol, being drunk on "Kool Aid" causes people to do things they normally wouldn't do, and to not do things they normally would. Scientology not only makes people reasonable, it makes people dumb.
Still not Declared,
Terra Cognita