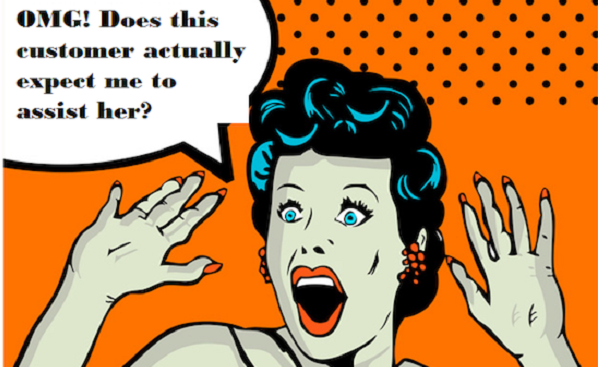 Our old friend, photographer extraordinaire Andy Porter sent me this piece of sarcastic humor. As we see so often, when poking fun at scientology, it is sometimes difficult to separate fact from farce. Hope this will lighten your Monday. 
Scientology Customer Service
Here are three words you don't often see used together. Sort of like Napalm Skin Cream. They just don't fit!
I worked for Scientology for almost 20 years and I can tell you that transitioning from the church brand of "customer service" to the outside world was quite challenging. In the church anyone complaining was sent to ethics, an investigation done to see what crimes they had committed, or which evil person had poisoned their minds…but out here you have to (at least pretend to) listen to their concerns…what a pain in the ass that is!
And then it hit me: The perfect dissemination plan for Scientology, a sure fire strategy that will propel the church into new realms hither to unknown, much less envisioned, as the expanding universe of possibilities opens its arms for the only technology that can help man…
Scientology Customer Service Classes
I know what you're thinking: WTF? The church has NO customer service, they just abuse people!
And that, my friends is the point! Despite treating people with the most arrogant and uncaring service, despite nakedly manipulating one and all for their loot, their lives and their children…the people stay and accept it, and keep giving. Many corporations which would sell their own children's souls to be able to fleece people with such aplomb.
The New Golden Age of Tech Customer Service Course will be a HUGE smash hit!
There are many companies, right now, who I am sure would rush to get their management signed up today if the class was offered.
In fact it may be that several have already started…